High grade gold from soil samples at NSW gold project
ASX:TG1
Nov 29, 2022
Announcement
Investment Memo: TG1 IM-2022

---
This morning our junior exploration Investment Techgen Metals (ASX: TG1) put out the first batch of soil sampling results from its gold project in NSW.
The highlight from today's announcement was the peak assay from the soil sampling which returned gold grades of 8.56g/t.
The significance of this is that the results come from surface and not from deeper drilling, getting gold grades this high at surface is generally a good indicator of shallow, high grade gold mineralisation.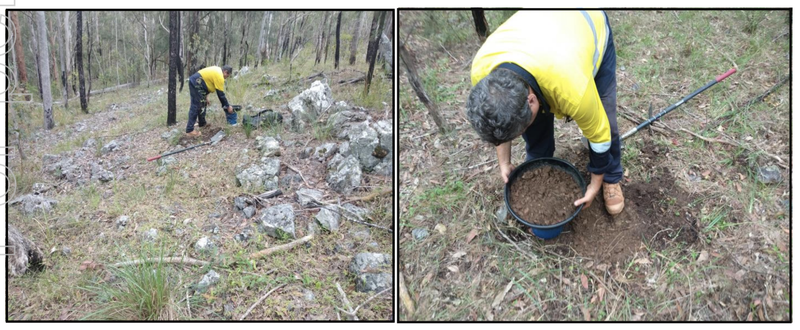 The ultimate purpose of this soil sampling program is for TG1 to test for extensions to the discovery holes TG1 drilled in August and to rank high priority drilling targets which would be the focus of the next round of drilling at the project.
Of the 611 samples taken, TG1 still has ~157 assays pending, after these results come in we will be looking for TG1 to detail where it will be drilling next.
Below is where TG1's soil sampling is focusing on overlaid with where its discovery hole was made earlier this year.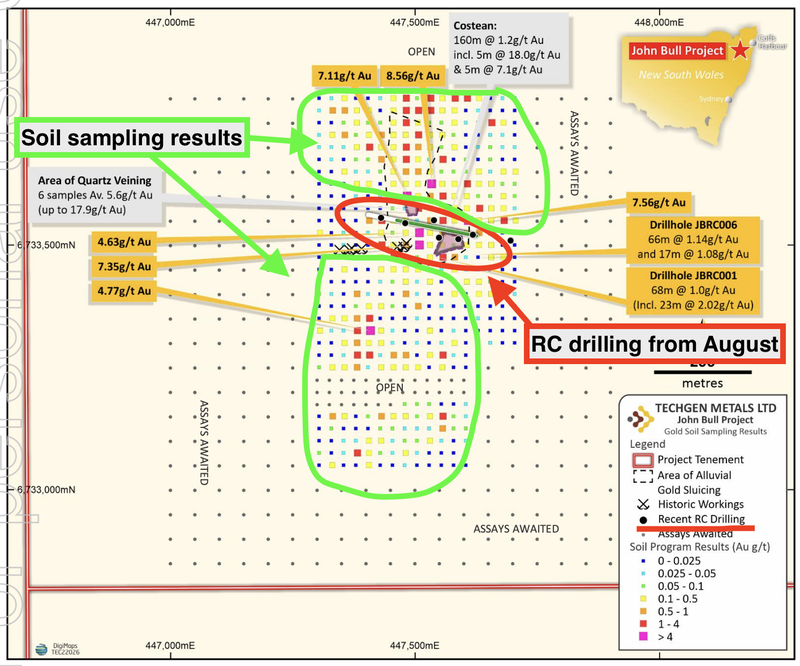 ---