EVs overtake phones as top source of cobalt demand
ASX:KNI
May 20, 2022
Investment Memo: KNI 2022
Macro theme: Cobalt
---
Cobalt demand is on a crash course with supply chain difficulties and Europe is going to need plenty of cobalt to satisfy its rapidly growing EV market.
In fact, EVs are now the number one source of demand for cobalt. We expect the demand for cobalt from EVs to ramp up dramatically in the coming years - and even bull cases for cobalt may underestimate the demand upside.
Our battery metals investment, Kuniko (ASX:KNI) is drilling for cobalt in Norway, right now.
Key takeaways:
Demand to nearly double in next 5 years, from 175K tonnes in 2021 to 320K tonnes by 2026 (Cobalt Institute)
Tesla's Elon Musk has floated the idea of acquiring a mining company to gain access to the market
KNI is drilling in an area that used to be the largest source of cobalt in the world
For a full breakdown of why we've invested in KNI check out our Investment Memo by clicking the image below: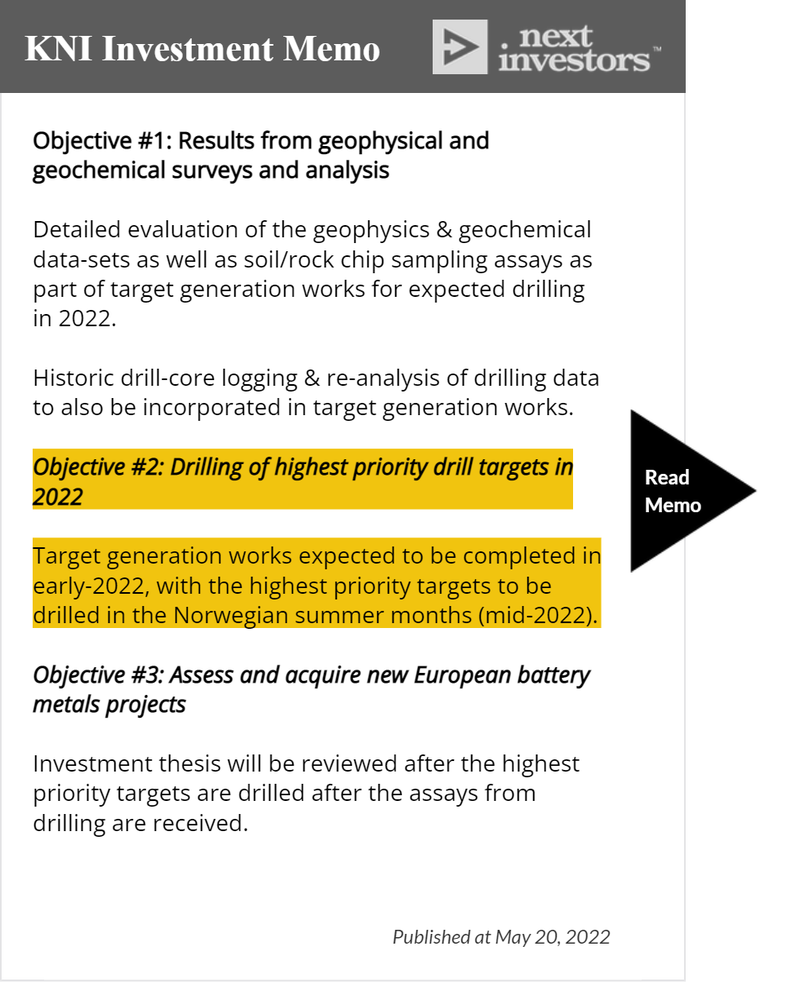 ---