More promising results from Copper Ridge Porphyry prospect
ASX:TTM
Oct 26, 2022
Announcement
Investment Memo: TTM IM-2022
Objective 1: Follow-up drilling at Linderos

---
This morning, our Ecuadorian gold and copper Investment Titan Minerals (ASX:TTM) provided an update on drilling at the Copper Ridge Porphyry prospect within its Linderos project in southern Ecuador.
Four of the planned six diamond holes have now been completed within the maiden drilling campaign, with first assays expected in mid-late November. These holes are deep, going to an average depth of 500 metres, with a total of 1,985 metres drilled to date
We are keen to see how the assays turn out, given that the first two holes appear to have intercepted several zones of sulphide mineralisation.
At the first drillhole, TTM looks to have hit up to 242.75m of sulphides. At the second hole, TTM intersected a maximum intercept length of ~182.76m of sulphides as well. Our most recent commentary on these results can be found here - Promising Early Copper/Gold Exploration Results - Assays Soon.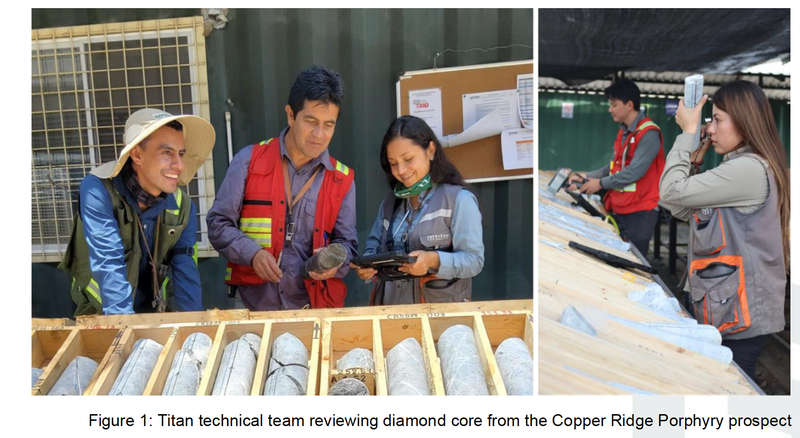 Intersecting such extensive sulphides matters, as these can typically contain copper that is readily extractable utilising conventional means i.e. we won't require new processing solutions to extract the valuable minerals within.
The caveat is that until the assays are delivered, we won't know if copper and other metals are contained in economically viable quantities within these drill holes.
Today's news is that the third and fourth drill holes appear to have followed in the path of the first two, with further wide intervals of altered and stock-work veined porphyry with significant amounts of chalcopyrite, molybdenite, pyrite and pyrrhotite mineralisation observed in each.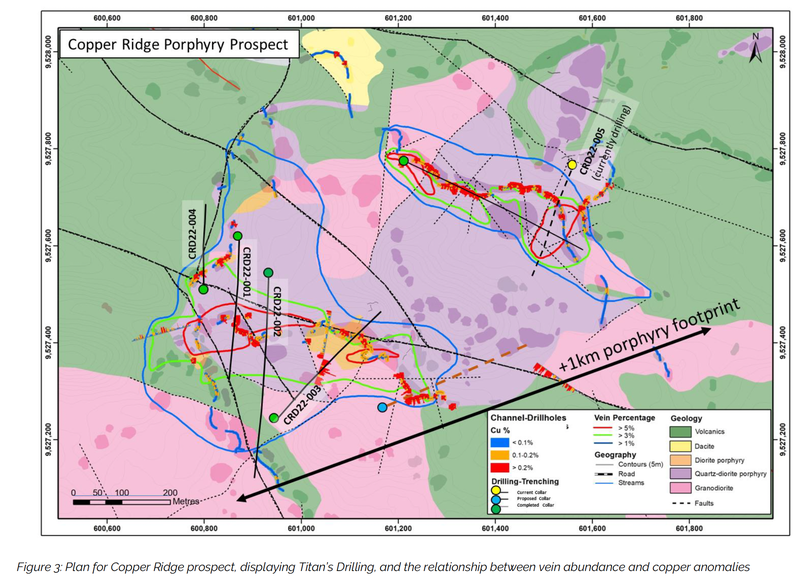 The next key milestone will be the assay results from the first two holes at Copper Ridge, expected in a few weeks time. Soon thereafter, assays from the Meseta gold prospect within the Linderos Project are expected, sometime in late December.
---