Promising early results at Ecuadorian gold project
---
Our Ecuadorian gold and copper Investment Titan Minerals (ASX:TTM) has nearly completed its first drilling campaign at the Meseta gold prospect, within the Linderos project in southern Ecuador.
So far, 14 of 18 diamond drill holes have been completed in the 2,500 metre campaign. This drilling is designed to test the presence of plunging high-grade ore shoots at interpreted structural intersections.
In a promising early sign, multiple narrow high-sulphidation pyrite-sphalerite-arsenopyrite ± galena, massive sulphide veins have been intersected.
While that's a lot to say, importantly, these minerals often point to the presence of gold.
However, whether there is gold in economic quantities will only be revealed once the assays are returned, likely in late December or early in the new year.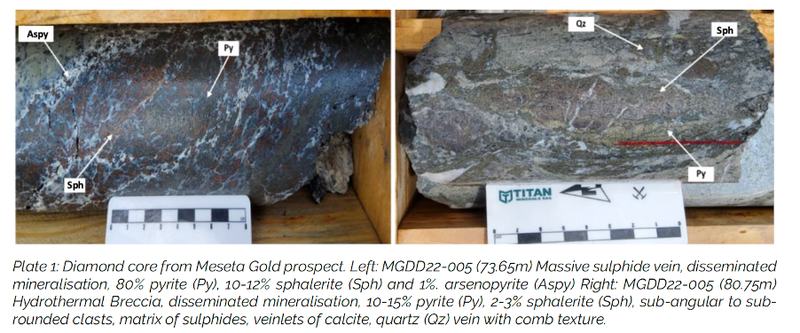 Today's news fits in with our #2 Objective that we want to see TTM deliver this year: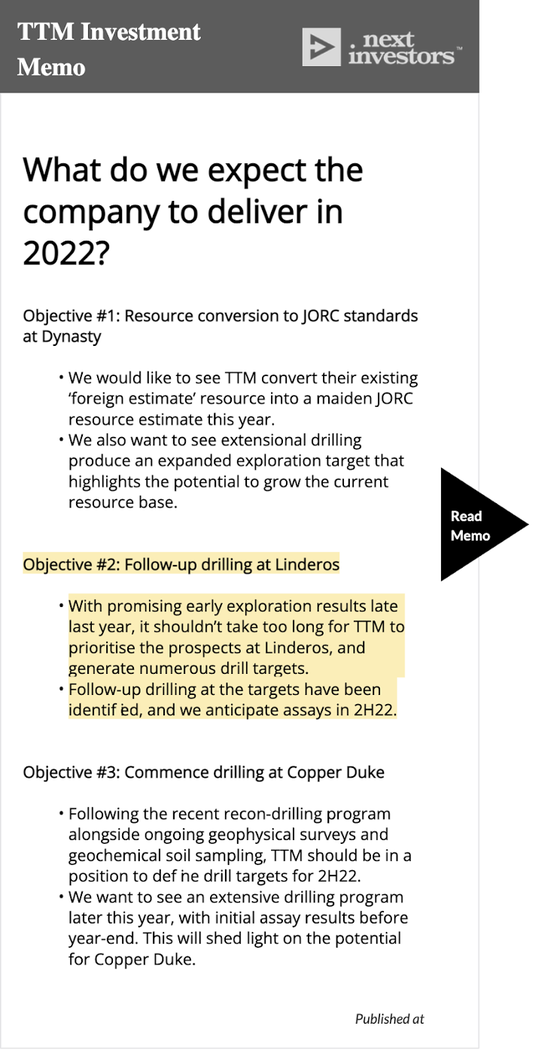 We note that the drill rig has now moved back to the Copper Ridge prospect (also within the Linderos project), where drilling has intercepted several wide zones of sulphide mineralisation.
That makes two rigs on site, underlining the promising prospectivity of Copper Ridge - we provided an update on these latest results recently here - Promising Early Copper/Gold Exploration Results - Assays Soon.
We're keen to see how the assays look at the other end for both Meseta and Copper Ridge, and will update once delivered, likely in the next quarter.