We Participated in the CPH placement - and so did Billionaire John Hancock
Creso Pharma (ASX: CPH) is edging closer to becoming part of our long term portfolio.
CPH is a global medical cannabis company that is about to settle the acquisition of a promising psychedelics start up.
Today, we increased our position in CPH via the company's placement (as you may have noticed we have been pretty active in participating in placements the last few weeks).
CPH just raised $18M, which significantly shores up the balance sheet - another tick in the box for us as CPH builds trust to enter our long term portfolio.
This investment is in addition to what has become a pretty big holding from our initial position that started as a medium term trade in late 2020.
We have updated our investment strategy for CPH and are now planning to hold for the medium to long term.
We also welcome Billionaire Rich Lister John Hancock to the CPH register - after he also invested in our 2020 Small Cap Pick of the Year Vulcan Energy Resources - wouldn't it be great if CPH got a similar result.
John, feel free to reach out if you ever want to chat about our growing number of co-investments. 😬

Here's why we like CPH right now
CPH's USA listing on the OTC is expected in the coming weeks
Over the last few weeks, another company in our Portfolio, 88 Energy, has had a very strong run off the back of new US investors getting into the story though Reddit Groups. We were blown away by the momentum that has been generated.
So we have seen what retail investors in the USA can do to dual listed companies like 88 Energy...
... And we know that CPH isn't shy about promoting itself.
We get an email from HotCopper about CPH on almost every announcement the company makes, which raises awareness amongst new investors each time - we are always fans of companies that know how to get their story out there.
So based on what we've seen, we expect CPH will aggressively promote its story in the USA once it is listed there in the coming weeks: the USA is a way bigger investor market than Australia.
We hope that CPH will find it easy to get attention over there, especially given today's announcement by New York state that will see it legalise recreational cannabis.

CPH recently entered Psychedelics
We wrote about CPH's entry into psychedelics a few weeks ago. The market did not seem to care about this news - but we really liked it.
Psychedelics are a class of substances widely tipped to lead a massive transformation in mental health care over the coming decade.
Over a billion people worldwide have depression, anxiety, or post-traumatic stress syndrome or are dealing with substance abuse.
Studies have shown that psychedelics may be able to treat disorders such as depression, anxiety, substance addiction, and obsessive compulsive disorders.
Serious early stage investors (think private equity and venture capital) are making massive bets on the rapidly emerging psychedelics industry:
Psychedelics Peer Comparisons
Mindmed is capped at over $1BN, and is also listed on the OTC.
Compass Pathways is capped at $1.36BN and listed on NASDAQ..
CPH has a $224M market cap and a strong cannabis business as well. We would like to think CPH can start catching up to its North American peers once listed on the OTC.
So what's next?
CPH has been a bumpy ride for us all over the last few years.
After riding the share price up, (then all the way down) following a failed $122M acquisition in June 2019, we decided to re-enter CPH as a short term trade in early October 2020 at 3c.
We generally always hold long term positions, but our plan with CPH was to hold until the end of 2020. We wrote about CPH again in December when it was trading at 8c.
The stock then rocketed all the way up to 47c and seems to have found a base at around 20c.
As planned, we sold a portion of our position and locked in some profits (unfortunately for us we comprehensively missed the high point...).
In January, we changed our plan and decided to hold onto a significant position in CPH for at least three to six months, after we were encouraged by the progress made by the company on its turnaround plan and the CPH share price performance.
Looking forward, the CPH share price seems to have consolidated around 20c and a $224M market cap and the company has begun 2021 with record sales and purchase orders.
We are close to adding CPH to our long term portfolio after investing in the placement this week and with the upcoming USA listing, its entry into the Psychedelic space, and an $18M capital raise complete.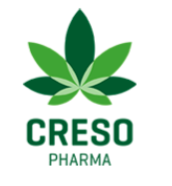 ---