The CPH Share Price Seems to Have Stabilised – What's Next?
It's time we updated you on Creso Pharma (ASX:CPH). This is a medical cannabis stock that has performed well for us in recent months.
We took a new position in CPH at around 3c in early October 2020, and we wrote about the stock again in early December when it was trading at around 8c.
After that, we were as surprised as anyone to see CPH rocket up as high as it did, so quickly.
In the space of a few days it shot all the way up to 47c - over 1,400% - on 9th December. On that day, $100M worth of shares exchanged hands.
It has been a wild ride so far, but by the looks of things, the CPH share price seems to have stabilised somewhat in the mid 20s now.
As planned, over recent weeks we have sold part of our position and locked in some profits - this is always a sensible thing to do.
However, we have been positively surprised with CPH's performance - we continue to hold a significant position in CPH to see what the company can deliver in the coming months.
We are hoping this stock might surprise us again...
In this note we will aim to unpack recent weeks, and have a look at what might be on the cards for CPH investors over the coming months.
Over $1M in Purchase Orders to be delivered this Half
Today CPH reported a new Purchase Order for its animal health medicinal cannabis products totalling A$247,826.
The total value of Purchase Orders of products to be delivered in the first half of this year by CPH is now over A$1,00,000.
Today's PO adds to a number of orders that CPH has secured in recent weeks, including three POs valued at over A$400,000 from current commercial partners. The company expects to fulfil these orders this quarter and bank the cash shortly after.
Also this month, the company finalised delivery of a second PO at A$318,841 to a South African subsidiary of Lupin International (NYSE: LUPIN). These products were delivered during January, allowing CPH to bank the total value of the order.
Together, the total value of combined orders represents over A$1,000,000 which CPH expects to recognise in revenue this half.
These global sales are no mean feat, and highlight the Company's ability to navigate stringent regulatory requirements for marketing and selling cannabis and hemp products across various jurisdictions.
CPH is growing its revenue profile across a number of regions and expanding its product lines, which should hopefully translate into continued momentum on the sales front.
Balance sheet looks healthy - Look for the Quarterly Report in the coming weeks
Last week, CPH informed the market it had retained $6M in the bank as at Dec 31st 2020, with a further $1.7M received from the exercise of options.
With a revenue profile continuing to build, and some options being exercised, CPH seems to be in a stable position cash wise.
Before January 31st, CPH will need to release to market its financial position in a quarterly report, so that is something investors will be looking out for, and give us a closer look at the company's complete financial position.
The US Democrats have now taken control of the Senate - expect US cannabis regulations to open up
As well as improved business and financial performance, the other thing going for CPH is the regulatory environment continuing to be positive for cannabis stocks.
Following Biden's US Presidential win earlier this month, the US Democratic Party also secured the balance of power in the Senate, significantly increasing the near term potential for cannabis reform.
The Marijuana Opportunity Reinvestment and Expungement ("MORE") Act is the bill that has already passed the lower chamber and will now move to the Senate.
The likelihood of the US essentially decriminalising cannabis for the first time on a national level is getting higher and higher.
Legislation such as the MORE Act is expected to encourage private investors, fund managers and larger corporate entities to deploy investment dollars into cannabis companies.
This money has been waiting on the sidelines up until now, as there has been a hesitation to invest in cannabis companies due to its federal prohibition in the US.
This is all set to change - a tidal wave of investment dollars could be about to pour into cannabis companies.
The US cannabis market is expected to be worth US$130BN by 2024.
CPH has a licensed cannabis production facility in Canada just 220 miles from the US border, and is exploring several near term opportunities upon US federal legislation occuring.
We will be watching with keen interest to see what CPH can do in what will be the world's biggest cannabis market.
MindMed – Canadian Psychedelic Medicine Biotech company officially a billion dollar company
As CPH investors, another company we keep our eye on is the Canadian listed MindMed Inc (NEO: MMED).
The reason is that there are two familiar faces involved in both CPH and MindMed.
Dr Miri Halperin Wernli sits on the boards of both companies, being a Co-founder and Head of Technology & Innovation at CPH, and also the President of MindMed.
Bruce Linton is a Strategic Advisor to CPH and sits on the Board of MindMed. Linton was also the founder and CEO of Canopy Growth - taking that pot stock from a tiny startup to a US$15BN capped behemoth at its peak a few years ago.
MindMed Inc. discovers, develops and deploys psychedelic inspired medicines and therapies to address addiction and mental illness.
It has a drug development pipeline of innovative treatments based on psychedelic substances in clinical development and R&D.
MindMed is up over 780% since August of last year (peaking at 927%) and is now capped at over A$1.5 billion. The company recently raised $72M USD (A$93M).
Given the success MindMed has had in Canada, we are hoping that some of this investor interest might also find its way to CPH.
What's next?
CPH keeps scoring revenue generating deals, and cannabis regulations are getting more and more relaxed.
After a dramatic rise from 3c to as high as 47c, CPH was a wild ride late last year.
Now, the price appears to have stabilised around the 23c mark.
Last year we entered CPH as a shorter term trade at 3c, and after an excellent share price performance since then, we sold a portion as planned.
We have decided to maintain a significant sized holding to see what else CPH can deliver over the next few months.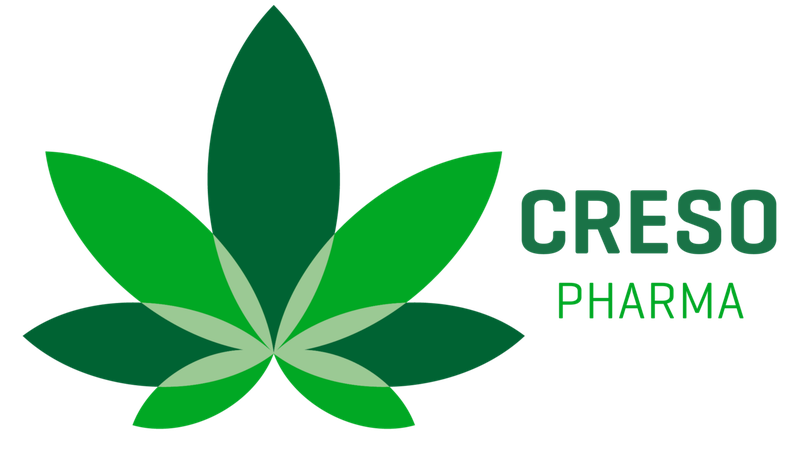 Creso Pharma
ASX:CPH, FWB:1X8
---