TMZ Eyes 100 Million oz. Silver Equivalent Resource Base
Since mid-November 2020, Thomson Resources (ASX:TMZ) has been on an aggressive expansion strategy and yesterday added a further project to its arsenal: The Texas Silver Project in Queensland.
We invested in TMZ as it has arguably the best silver exposure of any microcap on the ASX.
TMZ is aiming to create a large precious silver/gold, base and technology metal (zinc, lead, copper, tin) resource in the NSW and Queensland border region.
The company is targeting a 100 million ounce resource base, and is planning a Hub and Spoke strategy - with a central processing facility receiving mined ore from nearby projects.
Its acquisition spree began with two transformational silver assets: the Webbs and Conrad deposits. These assets account for a resource of approximately 34 million ounce silver.
Just last week, TMZ entered into a binding and exclusive Term Sheet with White Rock Minerals Ltd, that would see it take a 70% stake in the Mt Carrington gold-silver project which has a 23 million ounce resource.
Those two projects alone see TMZ steadily building a large silver resource base clustered in the northeast corner of NSW.
However, as part of TMZ's hub and spoke strategy it wanted to expand over the Queensland border.
The Fold Belt Hub and Spoke centralised processing Strategy is designed to provide TMZ with the scale to develop a production facility that could have the capacity to process ore from a number of surrounding projects.
Just today, the company announced it has entered into a binding Mine Sale Agreement with MRV Metals Pty Ltd to acquire the Texas Silver Project in Southern Queensland.
The Texas Silver Project is located 8km east of the township of Texas in QLD and just 10km from the border with NSW.
Importantly, the project is located 165km via sealed road from the Mt Carrington JV project and 100km from Thomson's Webbs projects in NSW - both relatively easy trucking distance.
The Texas acquisition is another significant step in TMZ's consolidation of a large silver dominant resource in the NSW and QLD border region.
We invested in TMZ just as it began to broaden its silver horizons in the face of a favourable silver environment.
Further to that, we liked TMZ because we think TMZ is severely underdeveloped compared with its peers on a market cap versus silver grade base.
TMZ has a $54M market cap right now, which is a fraction of bigger silver peers.
Investigator Resources has a market cap of $139M and has a 42 million oz. silver resource.
Silver Mines Ltd has a market cap of $284M and a 87 million oz. silver resource.
TMZ has some catching up to do, however we expect that as it continues to expand its resource base, it won't be long before it makes up ground.
We remain long-term holders of TMZ and look forward to the way in which it goes about its expansion plans and the catalysts to come from this.
Bigger than Texas?
TMZ today announced the pending acquisition of the Texas Silver Project in Southern Queensland.
This facility is expected to bring additional resources and move the company closer to its goal of having at least 100 million ounces of silver equivalent resources available to that facility if required.
The following map shows the proximity of the Texas Silver Project to TMZ's NSW assets: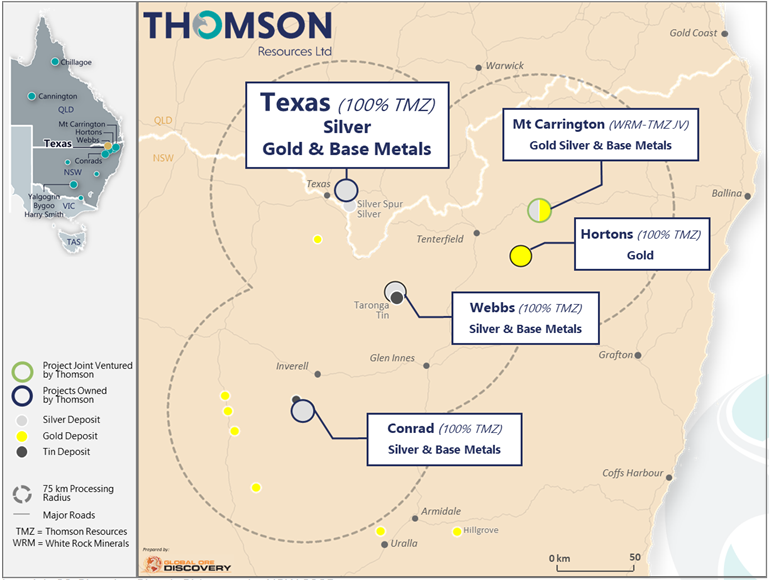 TMZ Chairman David Williams sees the acquisition as a key plank in TMZ's implementation of its Fold Belt Hub and Spoke Strategy in that it will provide TMZ with an ideal location for a central processing facility.
The acquisition will cost TMZ approximately A$2.5M for the permitted mine infrastructure, mine and exploration leases, JORC 2012 silver-gold resources, connection to the state power grid and approximately A$3.3M to replace the existing rehabilitation bonds for the mine leases.
TMZ held $5.47M in cash at December 31st 2020, and with a number of acquisitions scheduled for completion in the coming months, the company will need to confirm a financing plan soon. The company is currently reviewing debt financing options and the feasibility of shareholder distributions of physical metal.
It's also worth noting that TMZ is working with its metallurgical consultants to determine if the heap leach recoveries of approximately 50% of the contained silver and operational costs documented by former operator MRV prior to shut down, can be improved to justify an interim restart of the heap leach processing of the exiting pads.
It is envisaged that a short-term re-start of the existing leach circuit could potentially generate near term cash flow, while TMZ evaluates the Hub and Spoke concept to build a new centralised plant, designed to optimise recovery of the precious and base metals for Texas and the other Hub and Spoke projects.
The Texas Silver Project has a turnkey operation to extract existing silver resources from 4 heap leach pads when desired, but also has a lot of in ground and above ground infrastructure which provide a ready route to early production.
The Texas project also brings considerable exploration potential, not just for silver, but also gold, zinc, lead and copper.
What the Texas Silver Project may offer
Through this acquisition TMZ will take hold of 207 km2 of exploration and mine licences, including the Twin Hills and Mt Gunyan silver, gold, zinc and lead deposits that host the current 2012 JORC silver-gold resources.
These two deposits become more gold and zinc rich to depth, highlighting large scale vectoring patterns that could be used to guide future exploration.
Gold intersections toward the base of drilling at Twin Hills and Mt Gunyan remain open to depth and along strike presenting priority targets for future exploration drill testing.
In the table below, you can see the resource estimates for both Twin Hills and Mt Gunyan: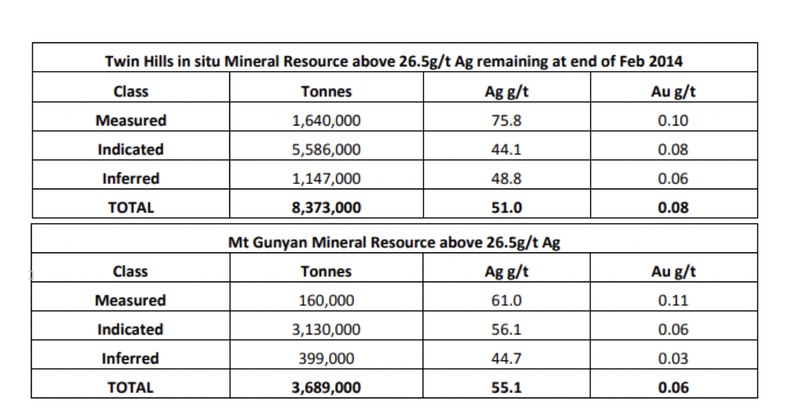 At the same time as winning the tender for the Texas Project, TMZ presented exploration applications for an additional 518km2 adjoining the Texas claims.
This now gives TMZ control of almost 100% of the Silver Spur basin and Texas mineral district as well as a number of satellite gold and silver prospects, including the Wantee prospect where reconnaissance level drilling in the late 1980s returned a best intersection of 2 metres at 22.5 g/t gold, including one metre at 41.1 g/t gold.
TMZ and its geological consultants consider the Texas district to be underexplored and very prospective for the discovery of additional silver, gold, zinc, lead and copper mineralisation.
Historical mining records support this view.
These records confirm the production of 100,000 tonnes of ore from the Silver Spur underground mine, producing 2.2 million ounces silver, about 4500 ounces of gold and 990 tonnes of copper, as well as other base metals.
Thomson now controls all of the ground surrounding the third party owned 0.18 km2 Silver Spur mining lease (ML), including a number of adjoining exploration prospects.
Clearly these numbers and its expanding ground, complement TMZ's recent activity and will be an important cog in its overall silver play.
A compelling strategy
The Texas acquisition firms TMZ up as a persuasive investment in the silver space.
The Mt Carrington Project, along with the Webbs, Conrad and Hortons projects host significant silver-gold resources and have compelling precious metal exploration potential being clustered in the New England region of north-eastern NSW.
We wrote comprehensively about the Webbs, Conrad and Hortons projects when we first invested in the company: Our Latest Portfolio Addition: Australia's Highest Grade Undeveloped Silver Asset. Since then TMZ also added the Mt Carrington JV before today's Texas announcement.
The following table illustrates the total assets TMZ has picked up in recent months: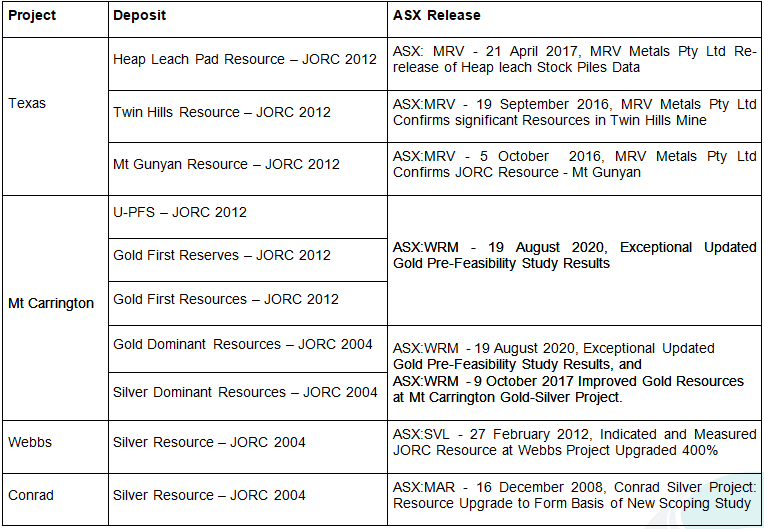 On Mt Carrington, TMZ and White Rock Minerals Ltd entered into a binding and exclusive Term Sheet for a three stage earn-in that could see TMZ take a majority stake in the Mt Carrington gold-silver project.
TMZ can earn-in up to 70% of White Rock's Mt Carrington gold-silver project.
This would give it access to a revised Pre Feasibility Study of Mt Carrington that was conducted last year, which pointed to the generation of pre-tax cash flows of $126M over five years, just applying a "gold first" production strategy.
The term sheet suggests TMZ will fund the advancement of the Mt Carrington gold and silver project through to Definitive Feasibility Study (DFS), completion and submission of the Environmental Impact Statement (EIS), concurrent with community consultation, achieving government Development Consent (Final Investment Decision – FID) and so placing the project and its partners in a position to then fund, build and commission the project under the Joint Venture Agreement.
The DFS completion would be a value adding development as investors would be able to assess the financial metrics of the project.
Under the Term Sheet, TMZ has 60 days to complete its due diligence process.
For a full detailed report of the JV, read Finfeed's Thomson aiming to consolidate 57 million oz/$2 billion silver resource.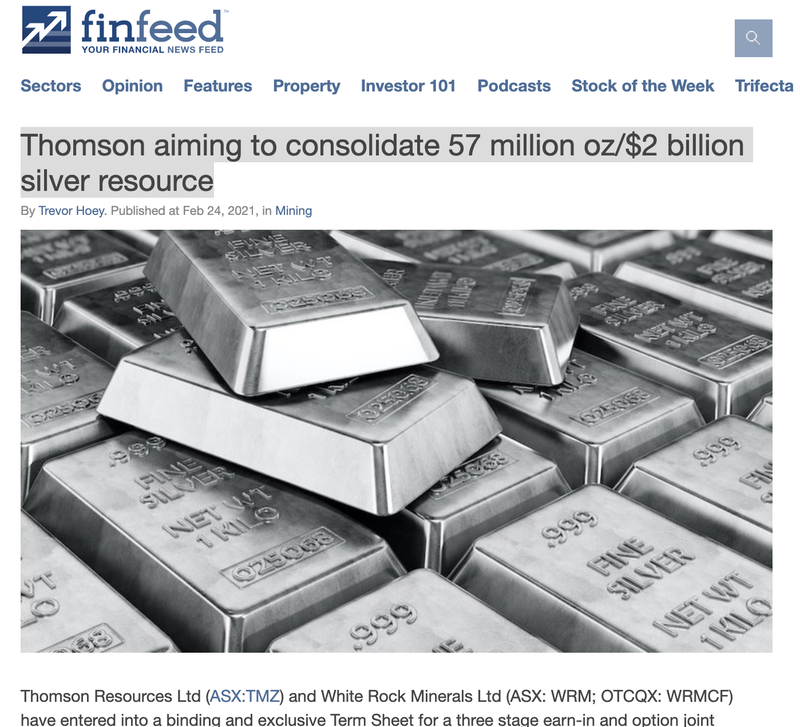 The price of silver adds to TMZ's strong start to 2021
As silver recently hit long-term highs, so did TMZ's share price - increasing more than three-fold in the three months to 1 February, 2021.
The silver price hit a long-term high of about US$30 per ounce at the start of February and consolidated in recent weeks to trade in a tight range between US$26 per ounce and US$28 per ounce.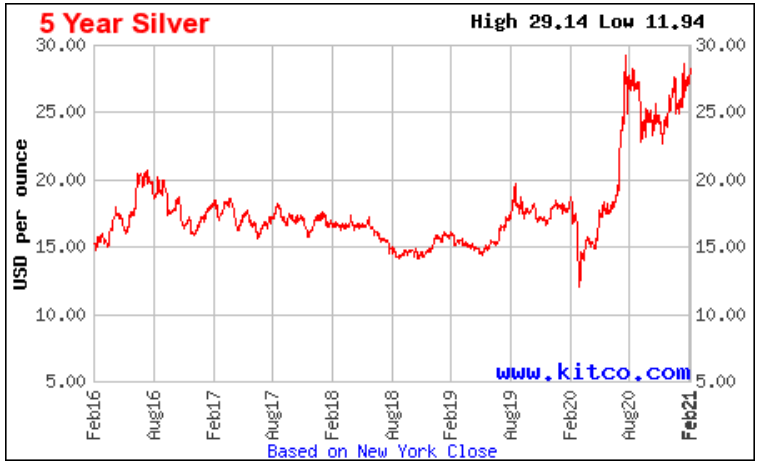 Just recently, silver traded around the mid-point of that range on the London Metals Exchange.
It seems investors are banking on sustained support for the precious metal with the 24 month contract priced at US$26.86 per ounce.
Even Reddit traders are on the bandwagon:

Read: Thomson Resources Set to Surge on Savage Silver Squeeze?
Australian silver producers are benefiting substantially from the value of the Australian dollar against the US dollar, and the current Australian dollar silver price is approximately $33.50 per ounce.
Interestingly, while gold has shed roughly US$130 per ounce in the last three weeks, silver has remained on an even keel.
Based on the Australian dollar silver price of $35.50 per ounce, the value of TMZ's in-ground resource is above the $2 billion mark, highlighting the potential for a significant share price re-rating for TMZ based on the potential mined value of the group's assets.
It's worth noting that TMZ is in the process of having existing resources for its "Hub and Spoke" projects re-estimated to JORC 2012 reporting standard.
Once complete, TMZ will be able to publish consolidated reserves and resources under its own name. This will allow a much clearer peer comparison to Silver Mines Ltd and Investigator Resources.
The final word
TMZ's Texas Silver Project acquisition is the latest cog in what is a much larger strategy, than just the development of a single project.
This latest acquisition sees TMZ add to its large silver resource base as it aims to create a large precious silver/gold, base and technology metal (zinc, lead, copper, tin) resource in the NSW and Queensland border region.
This additional asset takes TMZ close to its goal of having at least 100 million ounces of silver equivalent resources available for its coming processing plant.
With the silver price also working in its favour, TMZ is in the box seat for a potential re-rate especially as results flow through from the work it is currently doing at existing projects.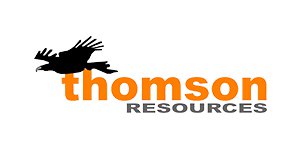 ---