ALA updated investor presentation
Shares Held: 16,196,579
Options Held: 0
---
Our biotech Investment Arovella Therapeutics (ASX: ALA) just released an updated investor presentation.
Here are some slides that stood out to us:
1) On ALA's partnership with $451M Imugene - In vivo data is due this half, meaning we could see the data from animal studies very soon.
2) ALA's pathway to phase 1 firsts-in-human clinical trials in 2024 - this is significant especially because most cell therapy companies either do a deal or are acquired as they transition out of the pre-clinical stage.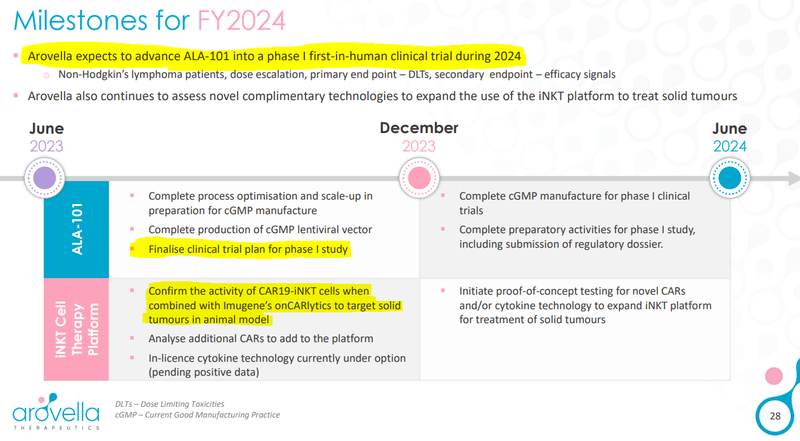 Here is a slide showing some deals in the cell therapy industry - almost all of them are done at the pre-clinical/phase 1 stage.
Interestingly the most recent one was done between Precision Biosciences and Imugene which has already got an existing partnership with ALA in place.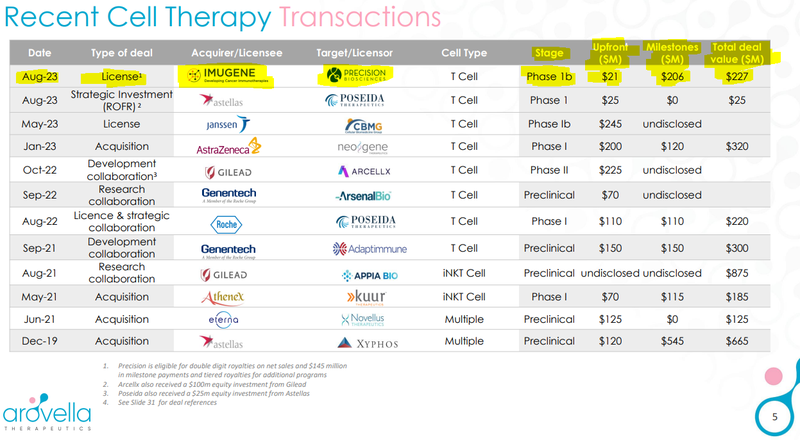 To check out the updated investor presentation click here or on the image below: