Last night VW announced it wants to secure battery metals directly from miners...
Last night VW announced it wants to secure battery metals directly from miners...
Over the last 24 hours we have seen a lot of mainstream media about European automakers and their big moves into electric vehicles - the big automakers are probably timing their key media releases to coincide with the current attention on the climate goals of the G7 summit.
And it all bodes well for the two investments in our portfolio we are probably most excited about over the next few months and years....

We have links and key summaries of all the relevant media at the end of this note...
BUT
The news that most caught our eye overnight was a Director of VolksWagen (the biggest car maker in the world) said that "the company is in talks with suppliers to secure direct access to raw materials for electric vehicle batteries."
Back in March this year Volkswagen announced at its event called "Power Day" its strategic switch to producing electric vehicles, and that a key ingredient to VolksWagen's main electric vehicle battery is going to be Manganese.
Our long term investment Euro Manganese (ASX:EMN) is developing a source of ultra high purity manganese from the recycling of a tailings deposit located in the Czech Republic - a couple of hours away from a proposed new battery factory.
Coincidentally, yesterday EMN announced that "at the request of prospective customers" they have restarted their 2018 pilot plant to fast track production of some high purity manganese samples for testing by new potential offtakers.
We note the plural "prospective customers" used by EMN in their announcement.
We also note these prospective customers appeared to be so keen to get manganese samples from EMN that they couldn't wait until EMN's new demonstration plant is started early next year...
So EMN had to restart their 2018 pilot plant to fast track some samples.

Prospective customers generally take small samples first so they can test if the product is fit for purpose before committing to a larger offtake agreement - "try before you buy".
We think this news is a positive step to a future offtake agreement (which we believe will be a significant share price catalyst when it occurs).
EMN also announced investors in the USA can now buy EMN shares through its new listing on the OTC market under ticker code EUMNF - watch the performance here
See our EMN investment milestones, EMN investment strategy and past commentary about EMN here.
Hot off the press: Vulcan Energy Resources (ASX:VUL) joins Global Battery Alliance
Regular readers will know that we have been banging on about the European battery metals thematic for almost 2 years now (from before COVID), and we couldn't be happier by how quickly electric vehicles have taken off globally - far exceeding our expectations.
Regular readers will also know that we never stop talking about our other big investment and long term hold in the European battery metals space - German based Zero Carbon Lithium player Vulcan Energy Resources (ASX:VUL).
Lithium is a key ingredient in batteries, and the European Union is mandating that batteries produced in Europe must use locally, ethically and sustainably sourced materials - VUL perfectly ticks all these boxes.
Today Vulcan has announced that it has been admitted to the Global Battery Alliance - joining 70 members who share the goal of "creating a sustainable battery value chain globally".
Industry members include BMW Group, BASF, BP, Google, Renault Group, LG Chem, Umicore, Volkswagen Group and Volvo Group. Vulcan joins SQM and Wesfarmers as members from the lithium sector.
Not a bad bunch for VUL to be sitting at the table with.... It's like being invited to sit with the cool kids at the school cafeteria...
Except instead of kids, they are multinational mega corporations with billions of dollars to deploy on securing vital EU lithium supply chains.
See our VUL investment milestones, VUL investment strategy and past commentary about VUL here.
Recent Mainstream Media: EMN and VUL
Crucial reading for any EMN and VUL investors: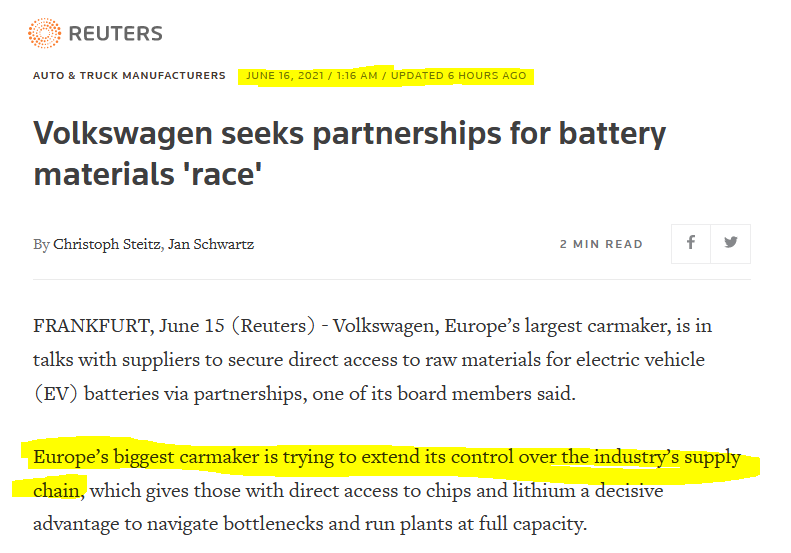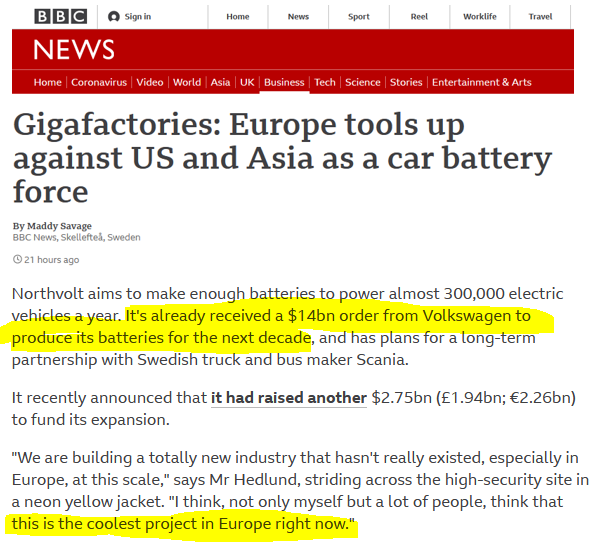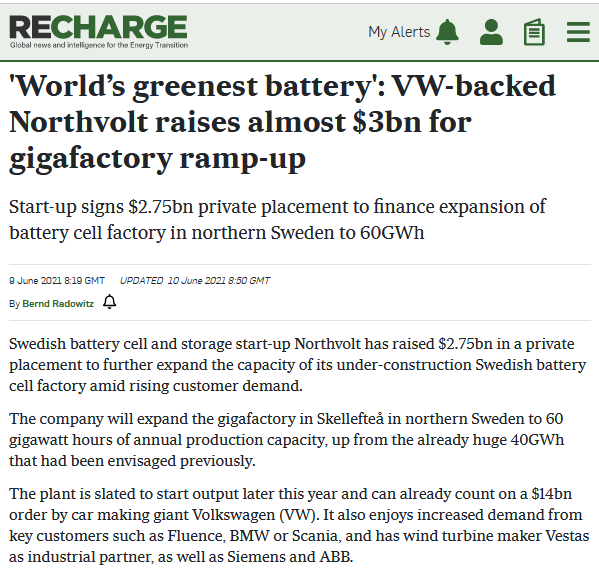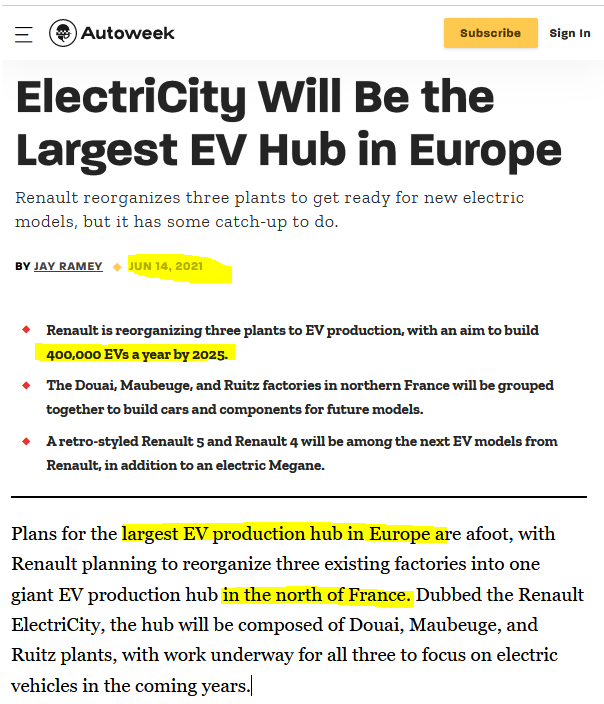 ---