More assay results on its way to a JORC resource
ASX:LRS
Jul 27, 2022
Announcement
Investment Memo: LRS IM-2022
Objective 1: JORC resource at the Brazilian lithium projects
Milestone 1:
25,000 metre infill resource definition drilling
Milestone 2:
Assay results (ongoing)

---

This morning Latin Resources (ASX: LRS) put out an update on its resource definition drilling program at its Brazilian lithium project.
LRS is now ~25% of the way through its 25,000m drilling program, after which it hopes to put together a maiden JORC resource.
Some of the notable intercepts from today's release were:
Drillhole 17: 13.86m at 1.33% lithium from 173m.
Drillhole 18: 9.16m at 1.68% lithium from 133m.
Drillhole 19: 11.96m at 1.64% lithium from 206m.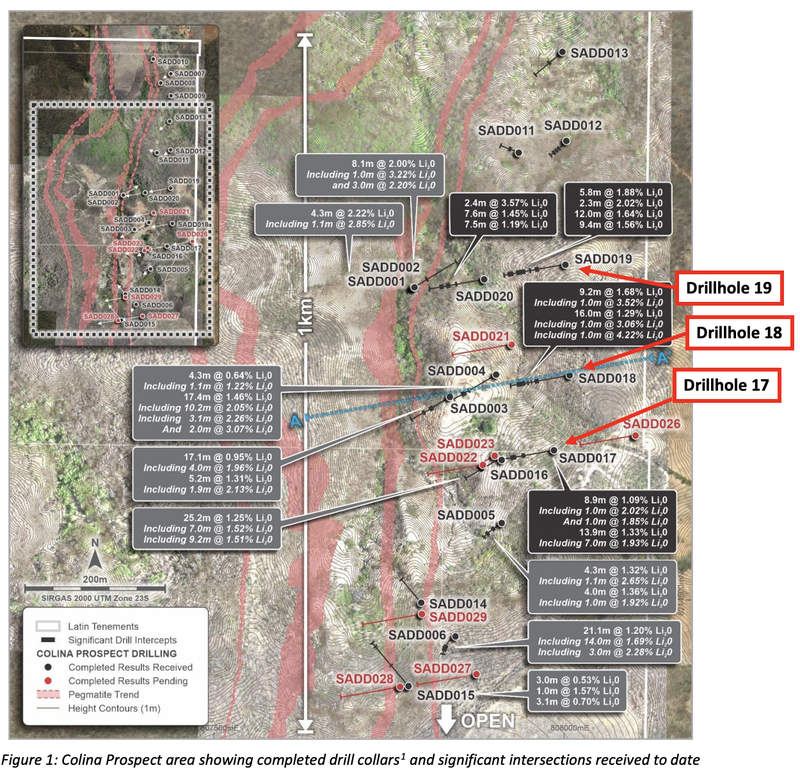 Given these results are from an infill drilling program, the lithium intercepts are expected by the market, and we think the reason why there was limited share price movement on this news today.
These results continue to prove out LRS's lithium deposit, and with the arrival of a fourth diamond drill rig on site, LRS is moving quickly to establish a maiden JORC resource estimate for its new discovery.
We think that this will be LRS's next major catalyst, allowing the market to compare its deposit to larger peers with established JORC resources.
We set the following expectations for LRS's JORC based on peer comparisons in the lithium sector.
Bullish case (Exceptional) = >15Mt JORC resource
Base case = 5-15Mt JORC resource
Bearish case = <5Mt JORC resource
Read our latest LRS article to see our reasoning behind these expectations: Lithium deposit getting bigger - plenty more drilling to come.
---