Infill drilling revelas more spodumene bearing pegmatites
ASX:LRS
Jun 02, 2022
Announcement
---
Investment Memo: LRS 2022
Objective #1: JORC resource at its Brazilian lithium projects
---
This morning our exploration Investment Latin Resources (ASX: LRS) announced that its infill drilling program at its Brazilian lithium project has intercepted more spodumene bearing pegmatites.
Particularly important was the fact that the this intercept was made down dip from hole 16 (SADD016), which is a good sign that the discovery is getting bigger at larger depths.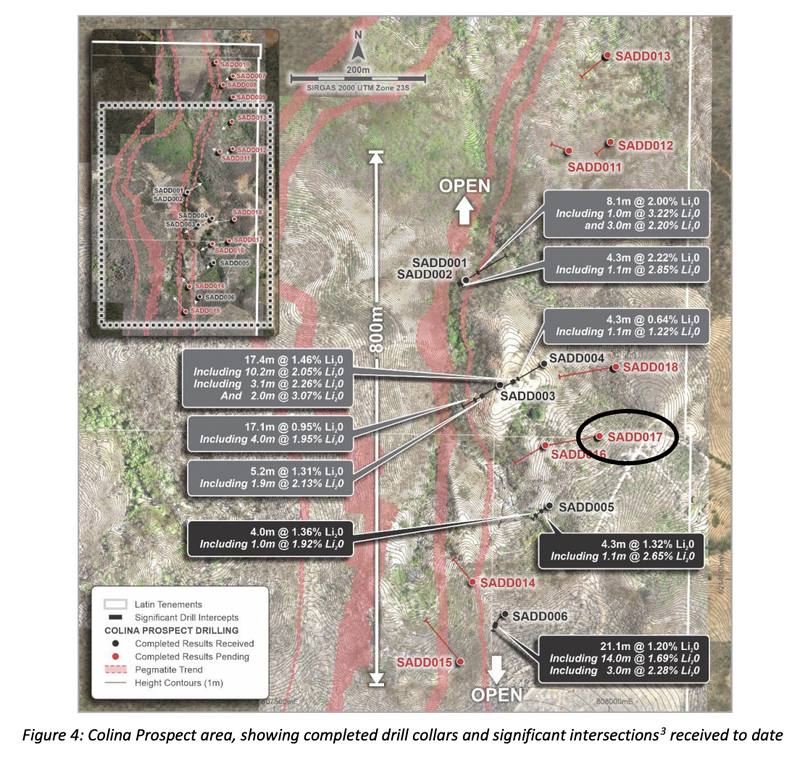 LRS also confirmed that the infill drilling program would now consist of ~100 holes over 22,000 to 25,000m with the aim of getting a maiden JORC resource put together over the new discovery.
Next: We are looking forward to LRS making more progress on this front and think that a JORC resource will be the next key catalyst to re-rate LRS' share price.
---