Earaheedy basin drilling along strike from Rumble restarted
ASX:BPM
Jun 22, 2022
Announcement
---
Investment Memo: BPM 2022
Key Objective #1: First lead-zinc drill holes in the Earaheedy Basin
---
This morning our exploration Investment BPM Minerals (ASX: BPM) announced that drilling at its Hawkins Project in the Earaheedy basin had been restarted after a brief pause due to unexpected extreme weather in the Pilbara.
The exploration program is for a total of ~7,500m of drilling comprising both aircore and RC drilling. This will mean BPM can drill with the aircore rig first and then follow up any interesting deeper prospective targets with the heavier RC rig concurrently.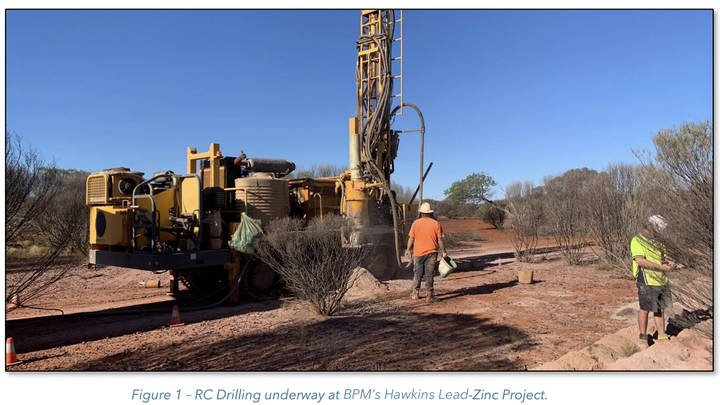 The drilling program is being done approximately 40km to the northwest along strike from $168M capped Rumble Resources lead-zinc discovery.
To get a better idea of the context for BPM's drilling program and to get our deep dive into what we what we think BPM are targeting, check out our last note on BPM here: $10M capped BPM drilling now, 40km along strike from $223M capped Rumble Resources
---