A Wave of Cyber Attacks has Whitehawk (ASX: WHK) Primed to Run
PUBLISHED: 22-06-2020 10:12 a.m.
Cybersecurity is in the spotlight after last week's unprecedented malicious cyber attack on Australian by an "unnamed state-based actor".
This attack struck at the heart of all Australians and comes as warning that the world we live in is entering a new period of accelerated cyber warfare.
Investors are always looking for exposure to industries anticipated to see large growth over the coming decades and this cybersecurity is right up there on this list.
There are a few ASX-listed cybersecurity stocks out there, but in our view, none as compelling as WhiteHawk Ltd (ASX:WHK).
Last year we elevated WHK as our Next Tech Stock "Pick of the Year" and made a significant long term investment in the company.
Things have taken a little longer than expected but we have added to our shareholding and still expect WHK to deliver in a big way, just as our other "Picks of the Year" have done — each recently making significant runs.
WHK is one of our top four largest holdings in our long term small cap portfolio and we are today restating it as our Next Tech Stock Pick of the Year.
With the latest cyber attacks on Australia putting the spotlight on cybersecurity globally, combined with WHK's US federal government contracts and pipeline of deals to come, we think the company is about to start seeing some serious market traction.
The company's revenues are rising at an impressive pace thanks to its multiple contracts with various US federal government departments and major private companies. Plus, it has a pipeline of future sales and partnerships in progress. These contracts can take a significant amount of time to finalise, but are all the more valuable when they do.
Winning these contracts requires considerable effort and the building of trust between parties, especially when it comes to an issue as sensitive as cybersecurity.
WhiteHawk, our tech stock top "Pick of the Year" remains central to our long-term investment portfolio. In recent months our other top portfolio picks have delivered some sizeable returns to shareholders, highlighting the types of returns that are possible when we identify a winner early.
That portfolio includes Vulcan Zero Carbon Lithium (ASX:VUL | FRA:6KO), another of our top picks.
Vulcan has tripled shareholders' investment in just the past two months and is attracting increasing interest from major players as it works towards bringing a carbon-neutral lithium supply to Europe's battery and electric vehicle industries.
Junior gas explorer Elixir Energy (ASX:EXR) is our top energy pick and one that we recently doubled our investment in.
Reflecting the heightened interest in the company after it made Mongolia's first ever gas discovery during its 2019 drilling program, EXR just completed a massively oversubscribed Placement and Share purchase Plan (SPP) earlier this month.
Since then the company's share price has hit 3.5¢ — well up from the Placement/SPP issue price of 2¢ per share.
GTi Resources (ASX:GTR) is another strong performer in our portfolio.
The uranium explorer has been up by as much as 380% since we brought you the story ahead of its high impact maiden drilling campaign scheduled for July.
The company is moving to rapidly advance its projects in Utah's Henry Mountains given its potential to supply high‐grade uranium ore to help fill existing local mill processing capacity.
Yet, of the companies above, WHK is the only one yet to have a significant share price run.
But the timing is finally starting to look right for WHK with the level of attention on Australian and global cyberattacks dominating headlines, and the US government mandating unified standards for implementing cybersecurity across its Defense Industrial Base.
Following hours of conversation with WhiteHawk's management team and investigation into the company's operations, we are confident that WHK is a step ahead of the competition when it comes to providing cybersecurity solutions. It simply seems that the story has not yet reached enough investors.
As is the case for VUL, GTR and EXR, we expect big things for WhiteHawk given the company's capabilities and the rising focus on cybersecurity with cyber attacks on the rise...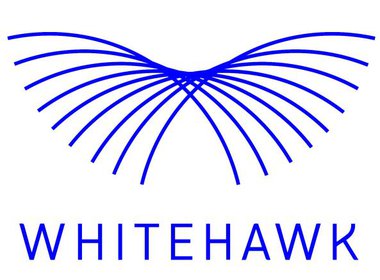 Share price: 6.1 cents (at 19 June)
Market Capitalisation: A$9.7 million
Cash: $1.47 million (at 31 March 2020)
Here's why I like WhiteHawk: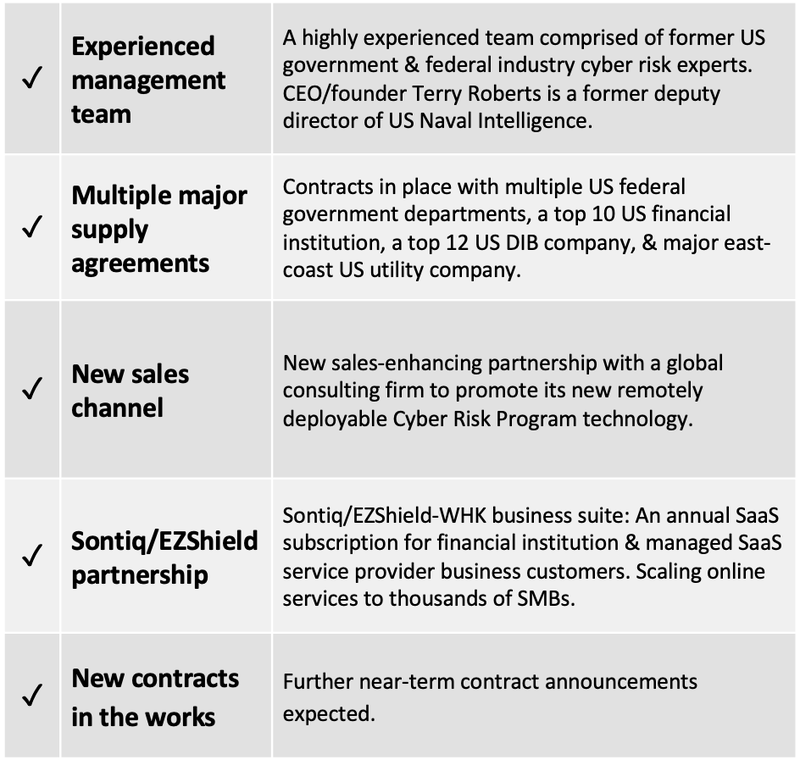 Cybersecurity in the spotlight
Australians woke up Friday morning to news of a "malicious" cyber attack on government and private sector computer networks.
In an early morning press conference, Prime Minister Scott Morrison attributed the attacks, which have been increasing in frequency in recent months, to a "sophisticated state-based actor with significant capabilities".
However, at least on the ASX, opportunities to invest is this vital and rapidly growing industry is limited.
WhiteHawk Ltd (ASX:WHK) is one of the few ASX-listed companies attached to the cybersecurity industry, providing solutions to private organisations and major US government departments.
Friday's news of the malicious attacks Australia's cyber network saw WHK's share price end the day 20% higher, bringing the company's market capitalisation to $9.7 million — a level that still fails to recognise the significant market opportunity of its SaaS cybersecurity solutions and its upside potential as a small cap investment.
Following an investigation into a cyber campaign targeting Australian networks, the government's Australian Cyber Security Centre (ACSC) had warned it imperative that Australian organisations are alert to these threats and enhance the resilience of their networks.
As the frequency of the malicious activity escalates both here and abroad, cybersecurity is increasingly being recognised by investors as an up and coming growth sector.
It's not just Australia that faces these issues. Hostile state actors are aggressively attacking government departments the world over and combined with the sudden COVID-19 driven shift to remote work, this sector has been brought put under the spotlight.
The pandemic has provided the perfect opportunity for malicious actors to mount attacks on organisations, their employees, and their supply chain partners.
Both government and private organisations are vulnerable to malicious attempts to exploit this shift — right as their IT teams are stretched to the max and as they become increasingly dependent on the internet and a remote workforce to operate.
Still with a sub-$10 million market capitalisation, there is huge potential upside on offer here as the WhiteHawk signs new partnerships and brings in new revenue streams as organisations face the need for enhanced and ongoing cyber protection.
We continue to hold a long term and significant shareholding in the company and stand behind our call of WhiteHawk as the Next Tech Stock's Pick of the Year.
Next Investors long term portfolio
As I mentioned, Next Investors has a significant made a significant investment in WhiteHawk. But this is not the first time we have done so....
We own and manage a carefully selected portfolio of ASX-listed small caps in which we hold substantial positions that we intend to hold long term.
Vulcan Energy Resources
Back in February, we revealed Vulcan Energy Resources (ASX:VUL) as the Next Small Cap's Pick of the Year.
VUL not only has Europe's largest lithium resource, but it has developed the world's first and only zero-carbon lithium process. It has plans to produce battery-grade lithium hydroxide from geothermal brines pumped from wells with a renewable energy by-product.
The company is now working towards completion of a Pre-feasibility Study (PFS) with first commercial production targeted for 2023.
We named Vulcan our Pick of the Year right before the market peaked in February, but still, it has almost doubled since then and is up 200% since the start of 2020.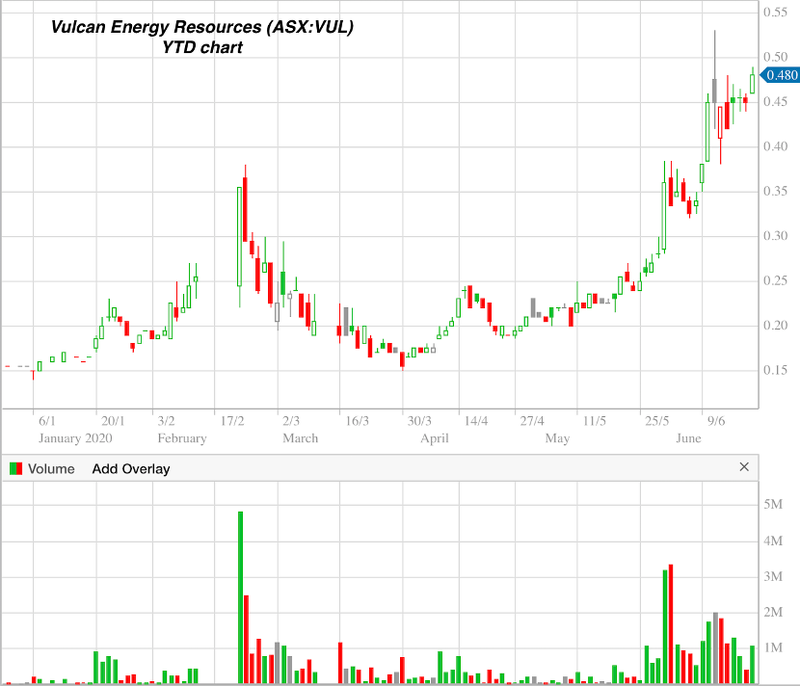 For more on Vulcan read: Momentum Building in VUL - Our Top Pick of 2020.
Elixir Energy
The Next Oil Rush's Pick to the Year, Elixir Energy (ASX:EXR) was sold off sharply early on in the COVID-19 market panic, but has since been steadily climbing ahead of its upcoming drilling program. Elixir is exploring for coalbed methane (CBM), also known as coal seam gas (CSG), at its project in Mongolia.
During its initial (2019) drilling campaign Elixir made Mongolia's first ever gas discovery and delineation and further exploration is ongoing across the 30,000 km2 landholding.
The $23.3 million capped company recently completed a massively oversubscribed Placement and Share Purchase Plan, raising $3.5 million that will allow it to bring forward exploration/delineation plans by around a year.
The company has also recently partnered with one of Mongolia's largest fuel retailing firms, MT Group, in its first offtake deal to develop the country's first Small Scale LNG (SSLNG) plant supplied from local coal bed methane (CBM).
You can read about EXR here in our article: We Have Doubled our Holding in EXR – Mongolian Gas Exploration to Accelerate.
GTi Resources – the Next Mining Boom
Next Investors has also taken a major stake in uranium exploration company GTi Resources (ASX:GTR).
GTR is preparing for its maiden drilling program at a past producing project — the Jeffrey Project — in Utah's Henry Mountains, a region that contains high grade uranium and vanadium deposits.
The Next Mining Boom first covered GTR in April in the article $5M ASX Micro Cap Launches Uranium Exploration - Near the Only US Processing Facility.
GTR has risen from 1.1¢ per share to 2.7¢ today and has been up more than 380% since we first brought the stock to you in in late-April and Wise Owl released a research report in May.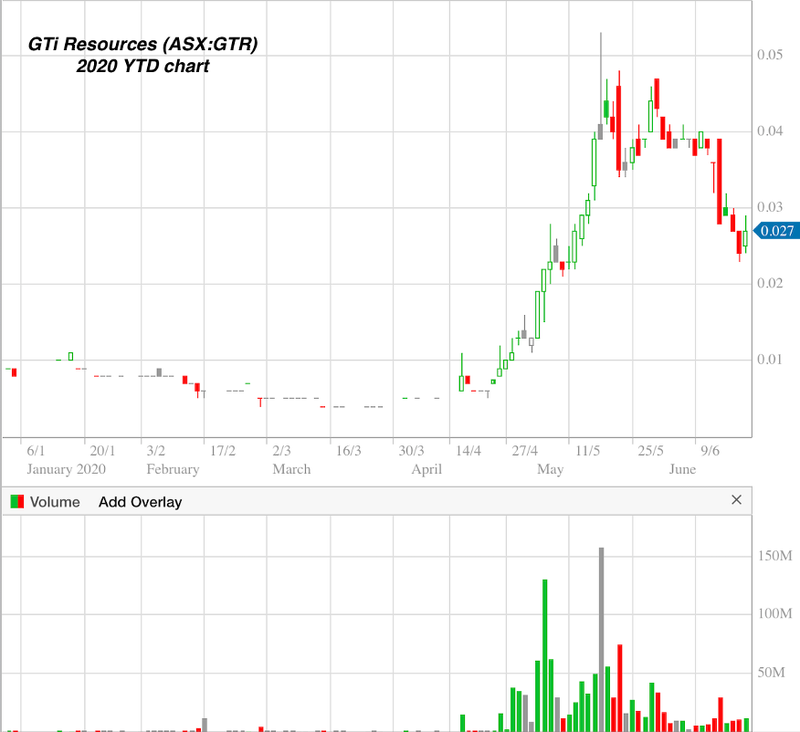 WhiteHawk Ltd
Launched in 2016 and based in the heart of the US government and Defense industry in Alexandria, Virginia USA, WhiteHawk (ASX:WHK) began as a cyber risk advisory service with a vision to develop the first online self-service, cyber security exchange.
WHK wanted to simplify how companies and organisations discover, decide, and purchase cyber security solutions to directly mitigate their key cyber business risks.
Today, WhiteHawk is the first global online cybersecurity solutions marketplace, based on an AI-driven platform architecture, with a focus on identifying, prioritising, and mitigating cyber risks for businesses of all sizes.
Its cloud-based cybersecurity exchange platform delivers virtual consultations, AI-based Cyber Risk Profile's that match customers to tailored solutions on demand. It helps US companies to connect to content, solutions, and service providers.
Further, WhiteHawk also provides cyber-risk consulting to US federal government departments, Fortune 500 companies and other large institutions to continuously monitor, prioritise, validate, and mitigate cyber risks.
It connects its clients to state-of-the-art, industry-leading solutions and service providers as it continuously reviews best-of-breed cyber and analytics solutions.
WHK attracts analyst coverage
Following the release of the company's first quarter report, it saw Wise-owl initiated coverage on the stock.
Highlights form the Wise-owl report include:
- "New contracts will boost the Company's recurring revenue base and have the potential to be value drivers."
- "Has multiple US federal government contracts that are very difficult to secure, plus large private sector counterparties, reflecting the quality of the product and the reach of the management team."
- "WhiteHawk has made great advancements in the evolution of its business over the past year and is positioned for strong scalable growth."
- "Rising revenues, including recurring SaaS annual revenues and US government contracts can become annuities for the company."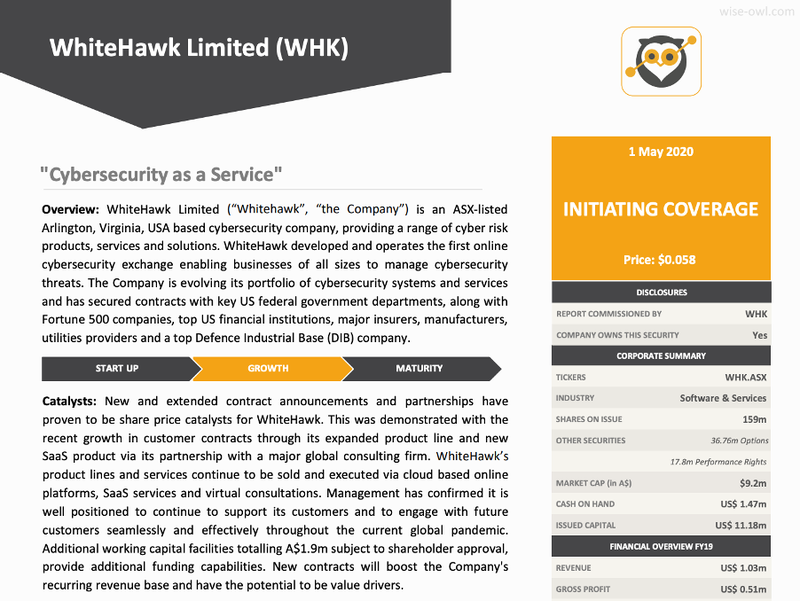 While we're only a quarter of the way through 2020, we expect revenues in 2020 to be well in excess of the total 2019 revenue if this trend continues. Already the company has has two news contracts since then — a partnership with a major global consulting firm and a five-year contract with a key US federal government department .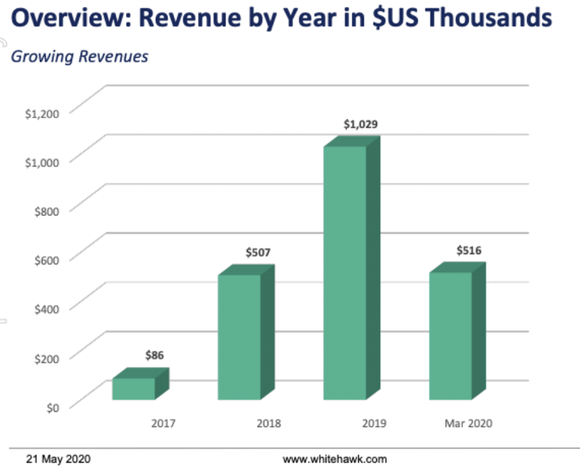 I took a closer look at the company's revenues and quarterly results in my previous report on WHK on 30 April: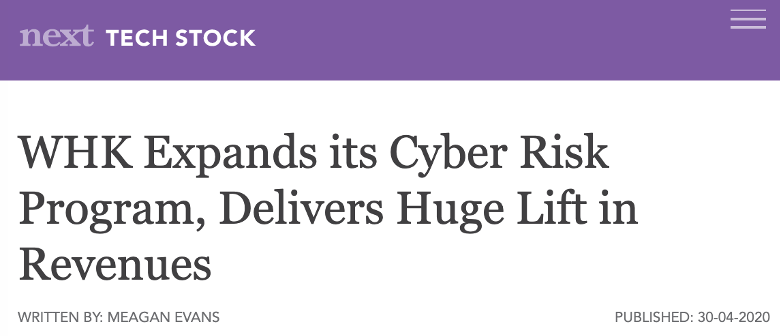 WhiteHawk still out Pick of the Year
Like Vulcan Energy Resources, Elixir Energy, and GTi Resources before it, we expect Whitehawk to attract significant investor attention as it's the long-term value of its solutions and high level government partnerships is recognised by the market.
We have made a considerable investment in the company and while it has been flying under the radar of the broader market for some time, we have confidence in company and its management team, led by Terry Roberts — a former deputy director of US Naval Intelligence.
During the first three months of the year revenue doubled — prior to any cash arriving in the bank from the newest five-year government contract or the US$400k in annual subscriptions from the company's new partnership as announced in April.
The company is in a strong cash position and well-funded into 2021 with existing contracts and a strong sales pipeline as we see a heightened focus on cybersecurity globally.
With a market cap still of less than $10 million, this is a company that's a fixture of our long-term portfolio and has all the pieces in place to catch up to the performance of our other portfolio companies.
---