Tesla's Elon Musk Makes Manganese a Priority: Could EMN Be Front and Centre of EU Supply Chain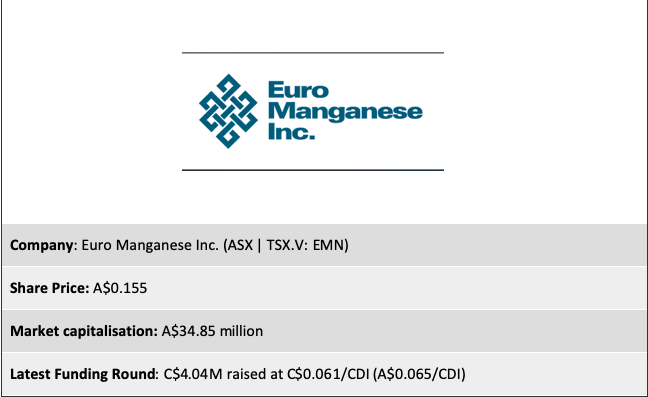 Having almost singlehandedly spurred the mainstream auto industry towards an electric powered future, Tesla's chief executive, Elon Musk, revealed today that the company will soon begin using high purity manganese (HPM) to power its next generation of electric vehicles.
Tesla will incorporate this manganese in a series of new battery plants that it proposes to build, at a scale that defies the imagination: 3 Terawatts/annum of batteries.
Furthermore, Tesla plans to build a battery cathode plant in the USA, that will incorporate a simpler process that will use high-purity manganese and nickel metal as a feedstock. This stands to be a game changer for the HPM industry.
Today, Musk said he was seeking high purity manganese as a primary raw material for battery manufacture. Tesla's revolutionary new EV batteries will contain 1/3 manganese, 2/3 nickel and no cobalt. Production is to begin immediately and will ramp up over the coming year to 10GWH of batteries, at a plant that has been stealthily built in recent months next to Tesla's Fremont auto plant in California.
Musk's announcement was made today at Tesla's Battery Day 2020, following the company's Annual General Meeting of Shareholders.
This is important news for one of our investments – Euro Manganese Inc (ASX:EMN) - which is sitting on the largest manganese resource in Europe, right in the thick of the action in the rapidly growing EV battery markets in Europe, where there is no local primary supply of manganese.
We invested in EMN for several reasons:
Euro Manganese holds 100% of the rights to the largest manganese resource in Europe.
Euro manganese will produce 50,000 tonnes per annum of the highest-purity manganese metal available.
Euro Manganese will recycle waste to produce highly refined manganese metal and salts (no "mining" involved)
Strategically located in the Czech Republic , in the heart of the European EV and battery manufacturing hub, with several large battery factories located just 200 to 500kms away, and more underway.
To reduce the costs of its cars, Tesla will need to source lower cost materials. This will mean a reduction or elimination of cobalt use, and an increase in manganese and nickel. Battery University explains why manganese and nickel are such a powerful pairing:
"The secret of NMC lies in combining nickel and manganese. An analogy of this is table salt in which the main ingredients, sodium and chloride, are toxic on their own but mixing them serves as seasoning salt and food preserver. Nickel is known for its high specific energy but poor stability; manganese has the benefit of forming a spinel structure to achieve low internal resistance but offers a low specific energy. Combining the metals enhances each other's strengths."
Here is Musk speaking about the requirement for Manganese in Tesla's cathode batteries:
"It's relatively straight forward to do a cathode that's 2/3 Nickel and 1/3 Manganese, which will allow us to make 50% more cell volume with the same amount of Nickel," Musk said.
Tesla will need to source its manganese from a local supplier to keep costs manageable.
Telsa's Gigafactory, currently under construction in Germany, is located around 400 km from EMN's Chvaletice Manganese Project. It will be the most advanced high-volume electric vehicle production plant in the world, combined with a new-generation battery factory. Tesla plans to produce 500,000 electric vehicles/annum at the Grünheide site starting from the European summer of 2021.
Musk recently unveiled the first image of his planned giga-factory in Germany.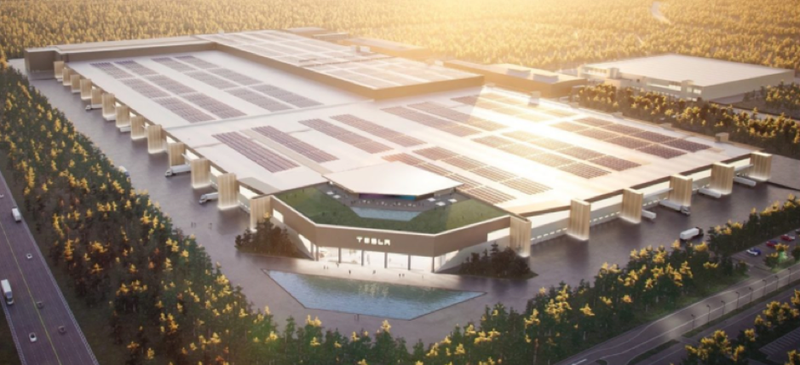 PV-Magazine.com
EMN could be well located to meet this growing demand in the future, as well as that of numerous other European electric vehicle and battery companies.
EMN intends to produce battery grade manganese metal and salts by reprocessing tailings in the Czech Republic.
The company will be recycling waste from historic mines and delivering high purity manganese to EU battery makers.
Tesla's announcement today could prove to have a snowball effect on European manufacturers who are likely to follow in the US company's footsteps in seeking out a high-grade manganese product and localising cathode production:
Automakers including Volkswagen, General Motors, Mercedes Benz, Peugeot, BMW and Ford are already pouring billions of dollars into EV development and making a huge investment in this space as they fight over the growing consumer market. All of these companies are already committed to using batteries that contain high-purity manganese.
They too, will be looking to reduce the costs of manufacture of their EVs.
Today's announcement by Tesla was especially meaningful for existing and prospective high-purity manganese producers, because, until now, Tesla has not used manganese in its batteries.
Manganese is the lowest cost battery raw material and its use, relative to costly cobalt and nickel, helps to bring the cost of batteries down. That is in-part, how Tesla proposes to bring down the cost of producing electric vehicles and increase EV sales. This stands to drive enormous demand growth for high-purity manganese.
The following map illustrates the proliferation of battery plants and the extensive network of automotive and battery manufacturers in mainland Europe and the location of EMN's Chvaletice Manganese Project (CMP) in the Czech Republic – relative to the major European EV and battery manufacturing hub.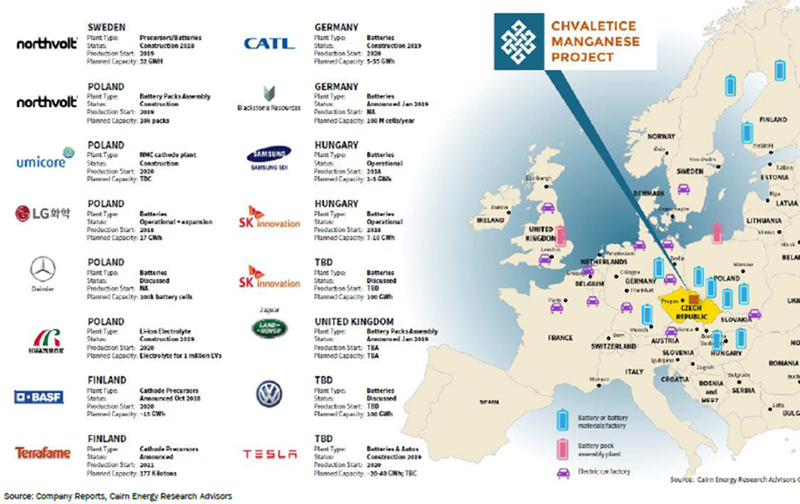 Put simply, EMN is perfectly placed to meet rapidly growing demand for HPM.
EMN could provide EV makers with an ethical high-purity manganese supply
"In 2018 Elon Musk said that with cobalt comprising just 3% of the current electric vehicle battery, Tesla would work to completely eliminate it from "the next generation of batteries."
He reiterated that point today at the Tesla Battery Day, even though during the US summer Tesla signed a major deal with Glencore (LON: GLEN) to secure its immediate cobalt needs.
As part of that transaction, Glencore would ensure its cobalt is ethically produced.
The problem is Glencore's cobalt supply is sourced in the Democratic Republic Of Congo, which is notoriously volatile and not noted for its ethical approach to mining.
Ethical sourcing of products, play an important role in Tesla's decision making.
We invested in EMN due to its green / ethical focus. The fact that EMN is recycling and cleaning up tailing waste is something we would expect Tesla to be interested in when considering its manganese supply chain.
Again, EMN could play a vital role here and is one of the reasons we added the company to our long-term portfolio. Since we first covered the company, it has been as high as 146% – but it's still only capped at only $34M, and we see a great deal of additional upside from here.
EMN plans to re-process Europe's largest manganese deposit, which is hosted in historic mine tailings in the Czech Republic, in order to produce extremely high-purity manganese products (HPM) in an economically, socially and environmentally-sound manner.
Note, EMN will not be "mining" manganese.
It will be recycling waste to produce highly refined manganese metal and salts. These are the finished products that producers of lithium-ion battery cathodes require, including the Tesla ones soon.
The proposed environmental footprint of the CMP development is an important competitive advantage, as EMN's plans not only involve the production of a valuable product, but also environmental rehabilitation and recycling.
In 2019, EMN filed a Technical Report prepared by Tetra Tech Canada Inc., which reported an updated Mineral Resource Estimate and the results of a Preliminary Economic Assessment (PEA) for the Chvaletice Manganese Project.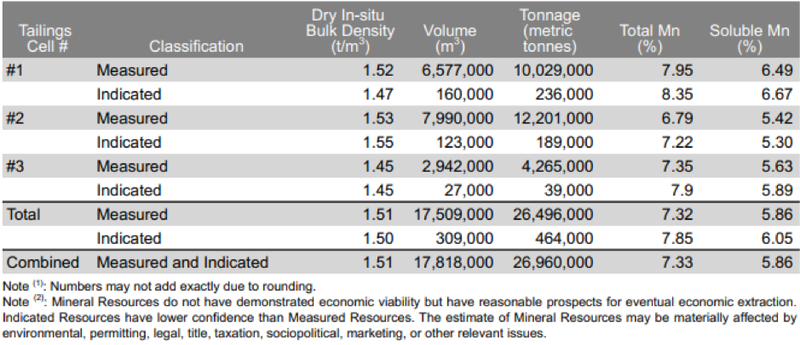 This is a highly advanced development project that has evolved over five years of intensive work by a top-notch management team, with extensive mine development and operating experience.
This team has surrounded itself with many of the world's leading minds in the design, construction and operation of high-purity manganese plants. Making these virtually pharmaceutical-grade chemicals and refined metal products economically and sustainably is much easier said than done. EMN's team has been paying a great deal of attention and advanced the Chvaletice project to a mature stage.
During 2021, the company expects to complete a definitive feasibility study and environmental permitting, and construct a demonstration to complete the supply chain qualification of its products
CMP is targeting production of ultra-high-purity electrolytic manganese metal (HPEMM) with specifications exceeding 99.9% manganese and ultra-high-purity manganese sulphate monohydrate (HPMSM) with a minimum manganese content of 32.34%, both of which exceed typical industry standards.
EMN has already achieved these very high product specifications in pilot plant trials. These products will be selenium, fluorine and chromium-free and are designed to contain very low levels of deleterious impurities, allowing EMN and its customers to achieve extremely high environmental, health, safety and battery performance standards.
EMN expect to become the only primary producer of high-purity manganese in the EU, where 100% of manganese requirements are currently imported.
Currently, the bulk of the world's production of manganese ore occurs in South Africa, China, Australia, Brazil, India and Gabon. Certain select ores are then processed into high-purity manganese products, principally in China – a country that currently commands a 93% market share in these specialty products.
Several prospective customers have expressed interest in procuring high-purity manganese products from the project, and in conducting supply-chain qualification of the products of the proposed Chvaletice demonstration plant.
Attracted by the strategic European position of Chvaletice, the incomparable low environmental footprint of the project (no mining or new solid waste generation), and the exceptional purity of the products that Euro Manganese has produced in previous pilot plant trials, five memorandums of understanding have been signed to date with major customers. These are intended to evolve into long-term offtake agreements.
Acceleration of EV sales
According to the European Automobile Manufacturers Association, the share of chargeable cars rose to 7.2% percent in the April-June quarter from 6.8% in the first quarter of 2020.

The changing landscape in Europe, coincides with a scaling down of subsidies in China. Sales of EVs in Europe are projected to exceed one million units in 2020 and to grow rapidly in the years to come.
It comes as the EU prepares to 'recharge' its climate action plan and increase its climate targets to achieve a 55% reduction in greenhouse gas emissions by 2030, a move welcomed by clean transport group Transport & Environment (T&E).
The European Commission has indicated more ambitious CO2 reduction targets of -50% for new cars and a phase-out of engine cars.

When companies such as Uber get on board, you know there is a paradigm shift in thinking:
Uber has stated it will provide 50% of its rides in emissions-free vehicles across seven European capitals by 2025 and will aim for 100% in the long term: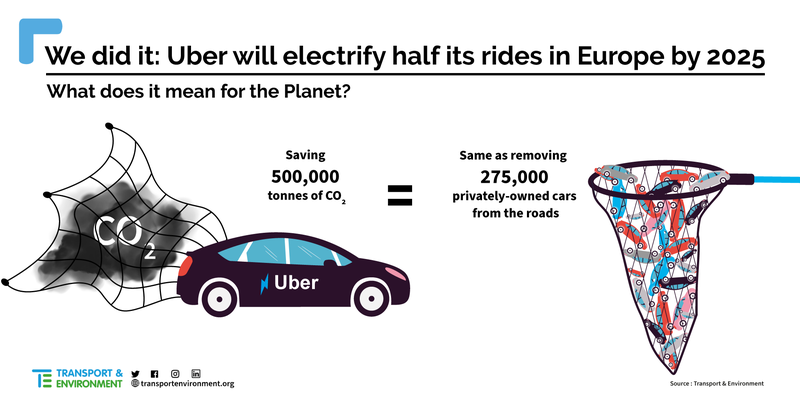 It is the medium term impact that investors should be focused on as the electric vehicle industry is seen by countries such as France and Germany as being central to a multi-billion Euro economic recovery.
It was recently reported in 'Renew Economy - Clean Energy Use and Analysis' that French president Emmanuel Macron will seek to jump-start the local auto industry decimated by the coronavirus pandemic with an €8 billion ($A13.2 billion) plan that includes a major boost for electric vehicles.
From a broader perspective, the increased focus on the renewable energy industry has been highlighted even further with the European Union unveiling a €750 billion ($A1.2 trillion) plan for a climate-led economic recovery from COVID-19 that puts investment in renewable energy, clean transport, smart energy and emissions reduction at front and centre.
Manganese to no longer fly under the radar
Thirty battery and battery precursor and cathode factories, with no fewer than 25 electric car factories are already operating, under construction or have been announced in Europe recently.
Europe currently imports 100% of its manganese requirements, but is expected to become the second most important centre (after China) of the global electric car and battery industries, and a major consumer of manganese.
Six large battery factories that will consume manganese inputs are located between 200 kilometres and 400 kilometres of EMN's Chvaletice Manganese Project.
Looking at the trend to high-purity manganese use across the entire EV industry, including now Tesla, demand is expected to grow dramatically – meaning that, with regard to opportunities to participate in the rapid growth of the EV and battery industry, high-purity manganese should join its more celebrated peers as a battery material on everyone's radar.
Musk's comments that the new Tesla EV batteries will contain 1/3 manganese will further heighten awareness.
It is worth noting that, at 50,000 tonnes of annual production, EMN is expected to become the largest high-purity manganese metal producer in the world, and that even EMN won't be able to produce enough to meet all of Europe or Tesla's needs alone.
EMN's future looks bright
We added EMN to our portfolio because we see it as a great ethical play in a world that is increasingly woke to the need to reduce its environmental footprint.
However, there is so much more to like: the European EV revolution and EMN's centrality to this; the growing requirement for high purity manganese; the interest shown in EMN's product from the Chvaletice Manganese Project that has led the company to sign five MOUs to conduct product supply chain qualification, which are expected to form the base for long-term offtake agreements.
With plenty of news flow to come out of CMP, we expect this momentum to continue.
Reasons to consider EMN: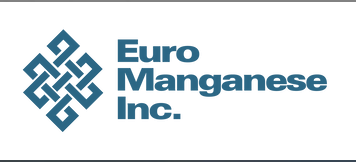 ---