PRL - Now Detecting Heat and Movement
A couple of weeks ago, we announced Province Resources (ASX:PRL)'s new Zero Carbon Hydrogen project as one of our biggest investments to date.
PRL acquired a project in the hottest global investment thematic of the decade: the world's shift to clean, renewable energy - specifically green hydrogen.
PRL's Zero Carbon Hydrogen Energy has now arrived on the ASX and we hope it can emulate Vulcan Energy's journey. Vulcan is currently up around 3,500% in 12 months.
Hydrogen is widely tipped to power large scale transport (trucks, trains, planes and ships) into an emissions free future.
Today, PRL announced "data collection for a feasibility study".
Basically, this means they have procured some fancy equipment to measure wind and sun levels in various spots on their proposed site.
The equipment is called Fulcrum3D SODAR (Sonic Detection and Ranging).
The data collected will enable the proposed wind turbines and solar to be arranged most efficiently, which will feed the scoping study.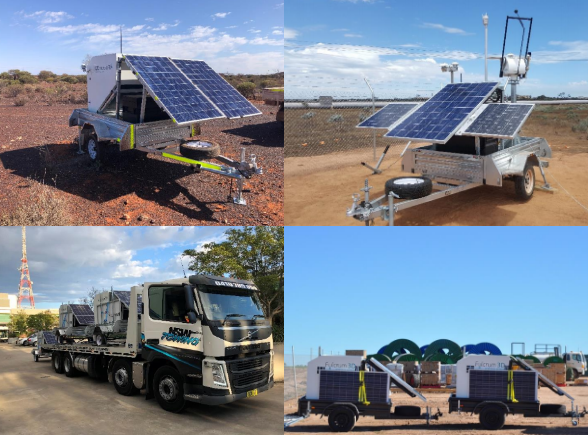 This morning's announcement also mentions that PRL is progressing discussions with consultants to help even further accelerate the project (which is already moving pretty fast in our opinion).
PRL was doing some investor roadshows last week and we sat in on one of the presentations via Zoom. The preso was led by Managing Director and CEO David Frances and the pitch deck and story is coming together really well.
PRL is one of our biggest investments because it's the same team that bought us Vulcan. Vulcan CEO Francis Wedin and Vulcan Chairman Gavin Rezos are both investors in PRL.
We have also noticed a lot more talk about Hydrogen in the media as the world moves to an emissions free future.
PRL is still early stage but we are long term holders and are watching for news over the next few weeks on key appointments to beef out the PRL team.
We have put together a some analysis on the company and today's news here.
---