News in From Our Favourite ASX Stock to Surf the Silver Squeeze
It's now been a few weeks since the "silver squeeze".
A crazy time when waves of people coordinated using chat rooms and social media to buy up physical silver - hoping to drive up the silver price and squeeze short sellers of the precious metal.
The dust has settled after the initial frenzy, and the silver price is still trending up...
We actually YOLO'd into some physical silver ourselves so we could say we were part of the silver squeeze - a couple of grand got us some little bricks to add to our portfolio, safely tucked away for the long term.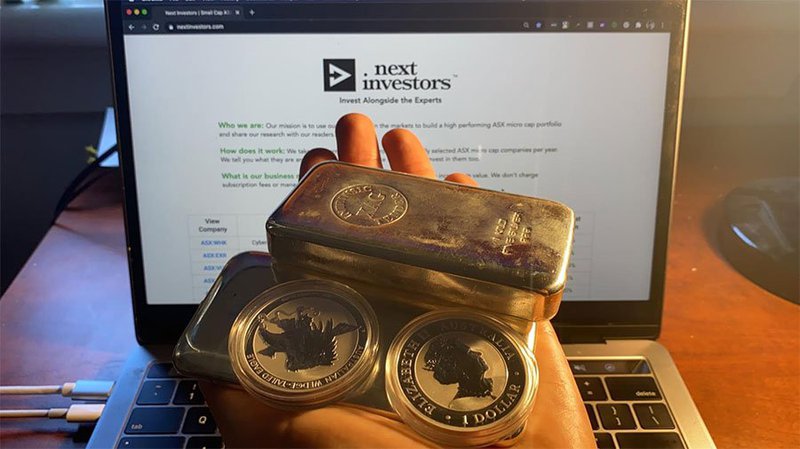 How do we add this into our portfolio?
We aren't traditionally "physical metals" investors but got swept up in all the silver squeeze excitement. And we think millions of other people around the world did too...
The impact of all these people (including us) suddenly buying and holding physical silver is starting to ripple through the precious metals markets, with the silver price continuing to rise day after day.
Add to this Bitcoin's breather overnight which might make people realise that good old physical precious metals have been a tried and true store of value for thousands of years.
This bodes well for physical silver - and we aren't just trying to talk up our own silver bricks here.
Unlike gold, silver is actually used to make stuff - like solar panels (that are used to make green hydrogen which is about to take off), electronics, and is even contained in batteries.
Now while we don't know much about holding physical silver, we DO know about investing in silver development companies on the ASX.
That brings us to the only silver stock we have chosen to invest in:
In recent months TMZ confirmed its acquisition of a combined 34 million ounces of silver at the Webbs and Conrad projects...
And yesterday TMZ signed a Term Sheet that will see it take a 70% stake in a 23 million ounce silver project - Mt Carrington.
There is also a fair amount of gold credits in these projects as well.
We invested in Thomson Resources (ASX:TMZ) in December last year, as we believe it offers the best exposure to silver on the ASX.
Aside from the silver squeeze mania of January, the share price has gradually crept up since then, which is good to see, rather than rapid share price spikes.
TMZ is steadily building a large silver resource base clustered in the northeast corner of NSW.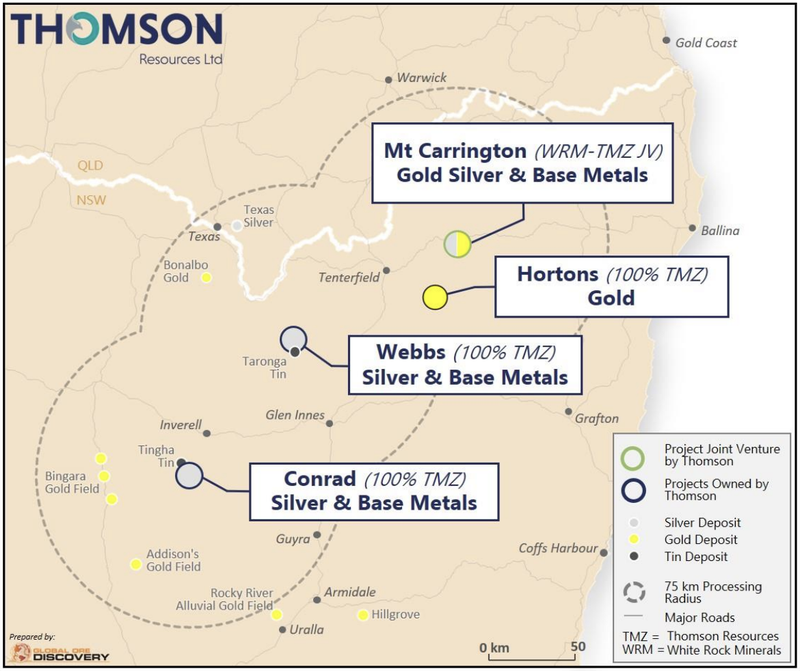 TMZ has a $50M market cap right now, which is a fraction of bigger silver peers.
Investigator Resources has a market cap of $139M and has a 42 million oz. silver resource.
Silver Mines Ltd has a market cap of $284M and a 87 million oz. silver resource.
It looks like TMZ has some catching up to do.
If the silver price continues on its merry way, and TMZ continues its ongoing consolidation efforts in New South Wales, TMZ could soon catch up to its more significantly sizeable silver siblings.
---