CM8 Signs Vital European Sales Agreement for High Demand Healthcare Products
PUBLISHED: 16-06-2020 09:39 a.m.
Late last year global media and marketing company Crowd Media Holdings Limited (ASX:CM8 | FWB:CM3) undertook a significant restructure and repurpose to return it to profitability.
The company strengthened its board and it took an investment from a European consortium of heavy hitters, a group highly experienced in building large, profitable businesses, which is just the thing CM8 is looking for.
This restructure has led to several deal in the last few months including its latest agreement with London-based VITAL Innovations Ltd.
Crowd Media and VITAL have joined together with a two-year exclusive and binding Marketing Services Agreement to market and sell key VITAL portfolio brands and products into the European market (excluding UK).
This is an important agreement for Crowd Media as it marks another milestone in its execution of its strategic vision, which is to 'sell exemplary products integral to the lives of European-based millennials on a Direct to Consumer model'.
This includes products that have resonance in the age of COVID-19. Notably, VITAL is the parent company of SuperSafe, the UK-based cleaning and sanitation brand that has been actively developing products used for testing and protection against COVID-19.
Leading this strategic charge, along with CEO Domenic Carosa, is new CM8 Chairman Steven Schapera, who is laying down a strategic vision and delivering on it, as evidenced by CM8's recent revenue generating deals including the VITAL deal.
Schapera is no stranger to highly successful exits, having co-founded BECCA Cosmetics, which exited for AU$300M to cosmetics powerhouse Este Lauder.
The other members of the consortium include Robert Quant, former COO/CFO of Invincible Brands – Europe's fastest growing influencer marketing company. The Invincible Brands marketing platform reaches over 100 million people on social media every month.
Working the Invincible co-founders, Quant helped grow Invincible into a highly profitable business, surging from €7M (AU$11.5M) revenue in 2016, to around €100M (AU$164M) in 2019 – 13 x growth within 3 years.
Quant is now on the board of CM8, applying his skills, expertise and relationships to growing the CM8 business.
We will look at the Board additions in more detail shortly, but so far this year, under the guidance of this new Board, the company has met its 2020 targets.
In terms of the VITAL agreement, Crowd Media will be receiving 100% of Net Sales, by using its deep experience in digital marketing to millennials in most European countries, across 12 different languages. The company will be using influencer and performance marketing strategies to drive VITAL sales.
The VITAL agreement follows the official launch of the KINN Living EU-based website https://kinn-living.eu/, selling KINN's eco-friendly, natural, home-cleaning, sanitiser and laundry-care essentials into the European market (excluding UK).
CM8 is driving web sales (which has brought in first revenues) of KINN products across Europe and is acting as exclusive digital distributor for KINN's award-winning home-cleaning and laundry-care products in all EU markets outside of the UK.
On the back of these deals, CM8 has achieved a positive operational position for the year to date with $13.6 million in revenue and a small profit of $0.1m in underlying EBITDA.
This compares favourably to the matching YTD 2019 loss of ($2.0m) in underlying EBITDA previously reported.
So, with European contracts solidifying Crowd Media's position as a top-line digital marketer and with the profit turnaround in full swing, there's a lot to like about the company and the way it is approaching its milestones in the back half of 2020.
Now let's look further into its agreement with VITAL and what this means for the company ...
Highly successful Invincible brands took a stake in Crowd Media ... numbers ...
Catching up with ...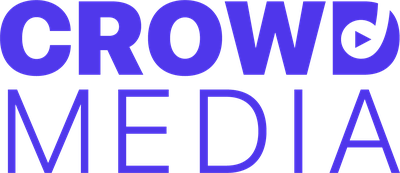 Crowd Media Holdings Ltd
ASX:CM8, FWB:CM3
Share Price: $0.028
Market Capitalisation: $8.8M
Cash on hand: $1.2m at December 2019 half (NOTE: based on audited accounts)
Here's why I like CM8: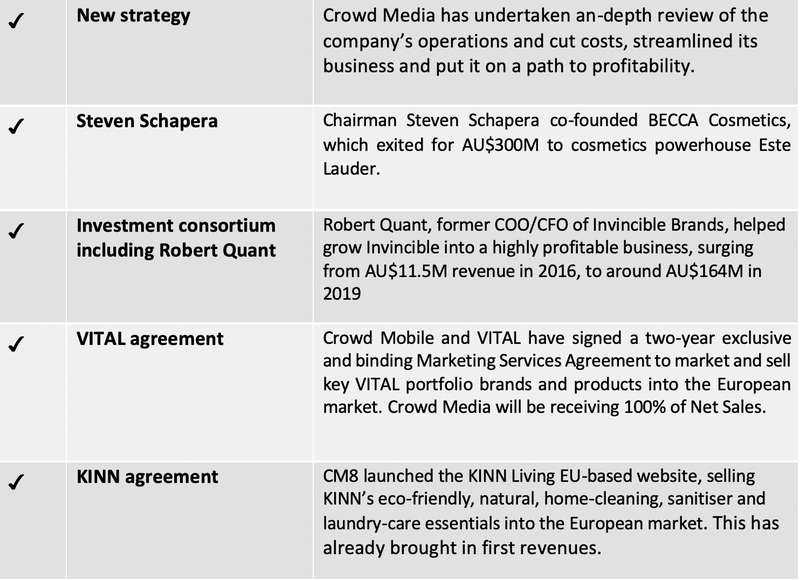 A shift in the Crowd
To say there has been a seismic shift in the way Crowd Media Holdings (ASX:CM8 | FWB:CM3) operates would be an understatement.
After assessing costs and business direction in mid 2019, the company reduced operating costs including cutting middle management positions and reducing c-suite salaries and developed a new 3-year plan, otherwise known as the 3 Horizon Growth Strategy, designed to drive substantial growth.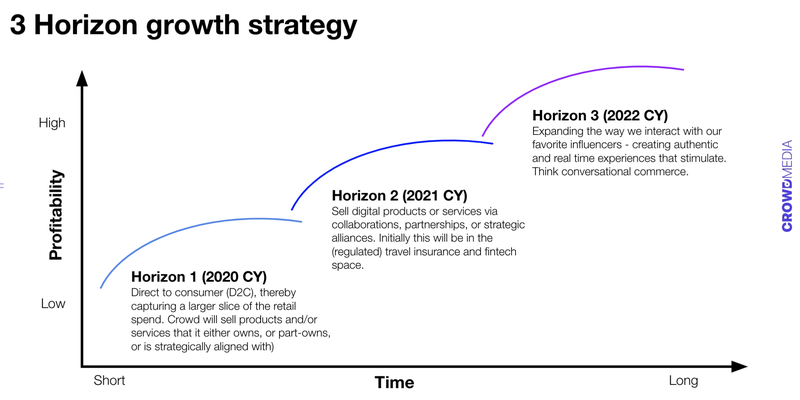 In the following video, Crowd Media Chairman Steven Schapera speaks about the future of Crowd Media.
Schapera has had an enormous role to play in CM8's redirection.
Regarded as an expert in the global cosmetics industry, Schapera co-founded BECCA Cosmetics in 2001, which was exited to Estee Lauder in 2016 for AU$300 million.
Upon becoming chairman, Schapera said: "For some time, I have been looking for a platform that can leverage the considerable experience of an investor group such as IIC, with synergies enabling us to accelerate the growth of numerous opportunities that we are currently sitting on.
"I believe we have found the right platform and partner with Crowd Media. In our view, Crowd's proprietary technology platforms and knowhow have untapped potential and provide an additional key value proposition when assessing strategic opportunities.
"We are obviously prepared to back ourselves and fund the next stage of the Company's growth. The Company has recently completed a substantial restructure; appropriately, it is now far leaner and nimbler, placing it well to capitalise on its existing business streams. In addition, we believe that we can bring in new vertically integrated retail opportunities."
Schapera has 30 years of experience in founding and building businesses across agricultural, wine, and cosmetics industries and is part of a consortium of investors that includes Robert Quant, the former COO/CFO at Berlin-based Invincible Brands, Europe's largest and fastest growing influencer marketing company in the beauty and nutrition space. Two other top level investors are the co-founders of Invincible Brands, Bjoern Keune and Gennadi Tschernow.
Notably, Invincible Brands reaches over 100 million women and men on social media every month.
This alliance of strategic investors, known collectively as the Invincible Investment Consortium (IIC), has already invested AU$3.7 million into Crowd Media across two tranches.
The consortium undertook an in-depth review of the Crowd Media platform. They identified significant opportunities to leverage Crowd Media's proprietary technology and knowhow into new geographies, channels and revenue streams.
These will add to Crowd Media's already impressive list of clients worked for:

The expectation now is that Crowd Media will enter into joint ventures that will complement businesses and/or brands already associated with the Consortium, with the ultimate goal of Crowd Media gaining a larger share of the retail price when goods are sold.
A VITAL agreement signed
The restructure of Crowd Media has held the company in good stead, despite the substantial COVID-19 led downturn that has affected all economies, including those in which CM8 is active.
Importantly, its ability to stand up and be counted during this time has led to several revenue generating deals, the latest being the execution of a marketing agreement with London-based VITAL Innovations Ltd.
As per the agreement, Crowd Media will market and sell key VITAL portfolio brands and products into the European market. This excludes the UK market.
Crowd Media will use its expertise to drive web and mobile sales of VITAL products across Europe, thereby enabling VITAL to roll out its award-winning brands into the EU markets.
This exclusive Marketing Service Agreement, otherwise called an EU based social media, influencer marketing and social commerce partnership, will include the promotion and sale on a Direct to Consumer (D2C) model of some of VITAL's brands into the European market, as well as development and execution of an all-encompassing digital marketing campaign across Europe.
This includes brands that can assist in the fight against COVID-19.
The family-owned VITAL has created and launched a number of successful brands across a number of sectors including healthcare, consumer and water purification.
Its brand portfolio includes Vital Baby and Vital Family, with products such as the Aquaint sanitising water pack. Aquaint is a bacteria-killing cleanser that can be sprayed on any surface.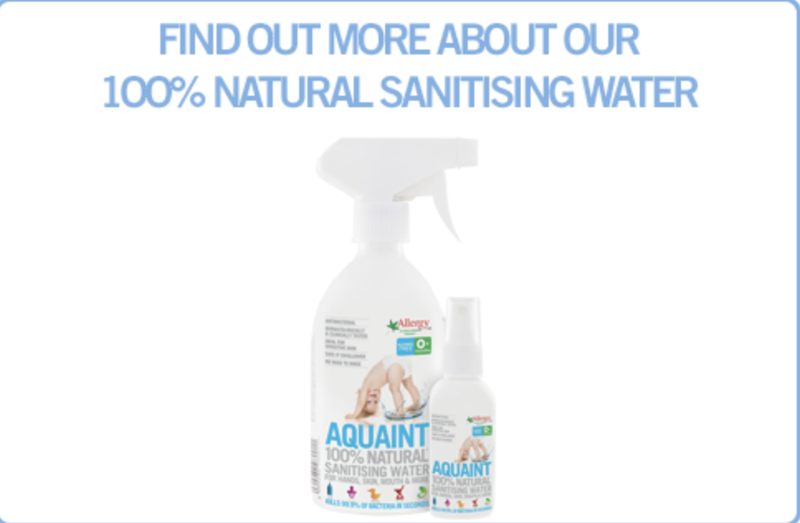 SuperSafe, the UK-based cleaning and sanitation brand, also falls under the VITAL umbrella and has been actively developing products used for testing and protection against COVID-19.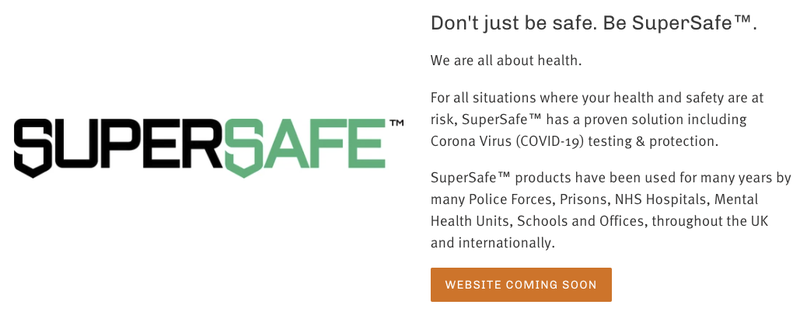 Note, how widely this is used including within schools, police forces and importantly the National Health Service Hospitals, where the COVID-19 frontline workers are battling the spread of the virus.
The NHS is highly discerning when it comes to what products it uses, so this is a major coup for Crowd Media to be involved with VITAL.
"We are pleased to have executed an exclusive agreement with VITAL. They are a powerful, family-owned company and have been in business more than 40 years. Their portfolio brands are of special interest to Crowd because their target customer is almost always a millennial, perfectly matched to our social media and influencer marketing skills. We have already identified a number of VITAL key products and market segments in the healthcare and consumer space where we will focus our initial efforts. Crowd can really add value here, leveraging our five years of social media, social influencer and social commerce experience for the benefit of both parties."
Next of KINN
Crowd Media has another COVID-19 company connection.
Prior to signing the agreement with VITAL, it officially launched the KINN Living EU-based website, selling KINN's eco-friendly products, including hand sanitiser, a vital product in the COVID-19 fight, into the European market.
As with the VITAL agreement, this agreement leverages Crowd's core strengths including digital social media/influencer marketing across a database of more than 10,000 influencers.
Its reach is impressive:

One of CM8's core purposes is to work with brands and digital influencers to deliver branded content primarily to the fast-growing Millennial and Gen Z markets.
Millennials and Gen Z have become the largest demographic globally with >4.9 billion worldwide by 2020.
This is a group that spends more than five hours daily on social media and is heavily involved with influencer marketing which is growing rapidly, with an estimated market of US$20 billion by 2020.
Crowd will act as exclusive digital distributor for KINN's award-winning home-cleaning and laundry-care products in all EU markets.
As with VITAL, Crowd Media will be using their well-tested influencer and performance marketing strategies to drive KINN sales.
Crowd's CEO, Domenic Carosa, said: "Our bullish outlook in this space is well-supported by a recent market report from the world's largest market research store, Research and Markets, which forecasts that the global household green cleaning products market is expected to grow to a significant US$27.83 billion by the end of 2024.
"Crowd will be leveraging our existing influencer network (10,000+) and the ubiquitous Amazon e-commerce marketplace to grow our KINN business digitally in Europe.
"My team are proud to have launched the KINN Living EU website, ahead of schedule, across the most popular European languages including English, German, French, Spanish, and Italian. It's multicurrency, accepting Euro, GBP, USD and AUD across all the popular payment methods including credit card and Apply Pay. This is a remarkable achievement, as evidenced with revenue already beginning to flow, adding to the revenue from I Am Kamu and London Labs. In the space of two months we have added three new revenue streams each pivoting off our digital know-how."
KINN's range is currently available in the UK only, at more than 280 Waitrose stores (Britain's poshest supermarket) as well as Ocado. KINN's own online business has also flourished in the UK, a clear bellwether for its digital prospects in those European markets where Crowd is active.
I Am Kamu and London Labs
Other revenues being generated by Crowd Media have come from its strategic alliance with both hair-care specialist London Labs and Berlin-based jeweller I Am Kamu.
Whilst marketing of these products halted during COVID-19, the $8.8 million capped Crowd Media has recently started to increase its marketing budget.
It now expects to see the financial benefits of these partnerships in the near future.
Crowd is selling I am Kamu and London Labs' products directly to consumers, with the alliance also set to further improve company cash flow due to the immediate nature of payment collection.
The final word
Crowd Media is steadily turning its fortunes around as evidenced by its latest marketing agreement with VITAL.
The agreement comes on the back of several revenue generating deals that have steadily eradicated the company's debt and moved it towards profitability.
With a new executive team in tow, including the strategic investors behind Invincible Brands and recently appointed Chair Steven Schapera, the future looks bright for this reinvigorated Aussie small cap with an eye to increasing its European influence.
---