New CBM gas discovery in EXR's Mongolian project
Shares Held: 4,937,858
Options Held: 0
---
Our energy Investment Elixir Energy (ASX: EXR) just put out an update from its Mongolian Coal Bed Methane (CBM) gas project.
EXR officially declared a CBM gas discovery from its 'Big Slope' hole - proving the presence of gas saturated coal and high enough levels of permeability for it to be a discovery.
The drillhole was completed to a depth of ~3,510m inside which EXR has hit a total of ~259m of coal seam sections - EXR also confirmed that the gas concentrations were increasing with depth.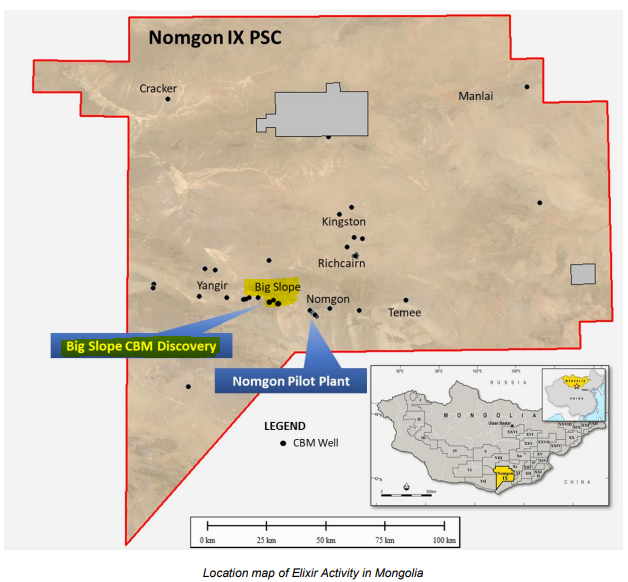 Update on EXR's long term production testing:
At the same time EXR started drilling Nomgon-10 - the latest pilot well that it plans to connect to its production testing facilities.
EXR expects the well to be drilled in two weeks and then connected to the facilities within one month.
At the moment production testing is temporarily suspended while EXR waits to bring Nomgon-10 online.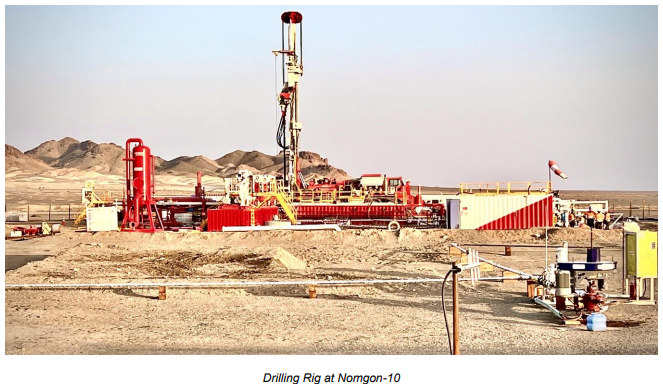 What's next for EXR?
Mongolian Coal Bed Methane (CBM) gas project:
Extended production testing 🔄
2023 exploration program 🔄
Here is what the drilling plan looks like for EXR's mongolian gas project: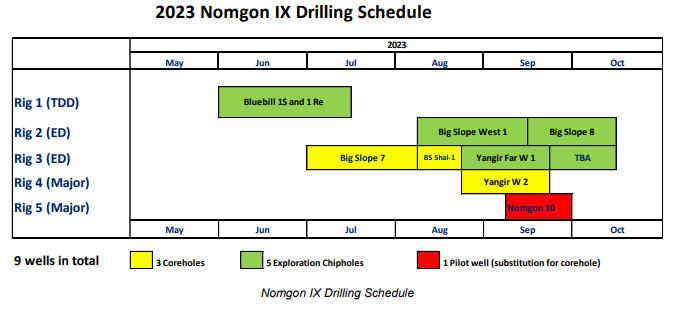 Mongolia green hydrogen project:
Financing for a pilot plant 🔄
Offtake agreement for the pilot plant 🔄
50/50 Joint Development Agreement (JDA) 🔄
QLD gas project:
EXR recently set a late October spud date for its QLD gas project.
In the short term EXR will:
Procure long lead items for drilling
Mobilise its rig to site, followed by a water well later this month.
Finalising contractor for the construction of well pad and access track's - all of this to be done in September.
Appoint contractors for drilling support services
Following spudding, over the next ~12 months, EXR plans to run a stimulation/production test on the well, with results from the program expected to come in ~Q2 2024.
Below is the timeline EXR released in a recent presentation for the project: