IVZ: Inching Closer to Drilling Mukuyu-2
Shares Held: 5,893,666
Options Held: 2,675,435
---
Invictus Energy (ASX: IVZ) is now days away from drilling its Mukuyu-2 well in Zimbabwe.
IVZ is following up its success from last year and is about to take its second shot at making a multi billion dollar oil & gas discovery.
We saw the following Linkedin post from IVZ confirming that final preperations were underway for the drill program.
IVZ also confirmed that it would take ~50-60 days to complete the well "with the goal of declaring a material discovery".
See what IVZ's Managing Director Scott Macmillan had to say here.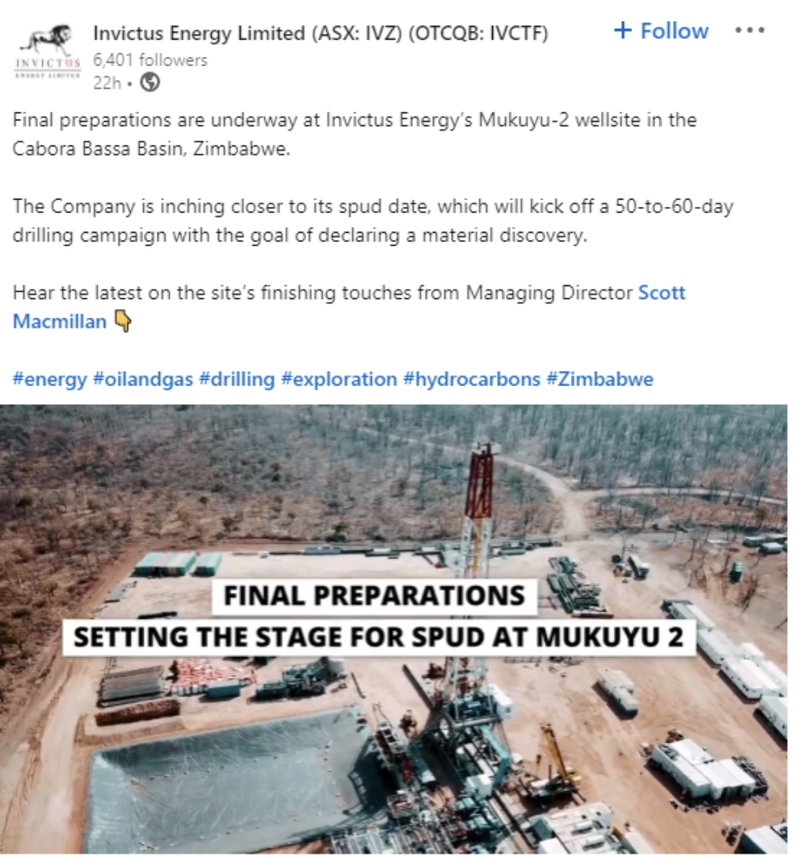 The latest IVZ coverage:
Scott was recently at the RIU Good Oil Conference in Perth last week.
Check out the presentation here: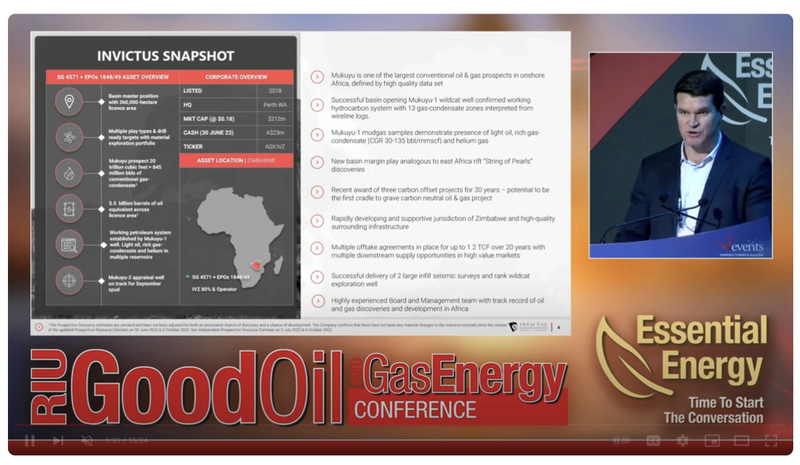 IVZ also received news coverage in Zimbabwe. See that news piece here.
What's next for IVZ?
Drilling of Mukuyu-2 🔄
IVZ expects to start drilling this month.
2D seismic across the eastern part of its acreage 🔄
IVZ recently completed its 2D seismic program across the eastern part of its project.
Processing and interpretation of the results are expected to run through to November.
Prospective resource upgrade 🔄
After the 2D seismic program's results come in and IVZ has completed drilling Mukuyu-2, we expect to see IVZ put out an updated prospective resource estimate for its project.