GAL finds more nickel-PGE targets south of its discovery
Shares Held: 2,161,544
Options Held: 0
---
Our long term exploration Investment Galileo Mining (ASX: GAL) now has more targets to drill to the south of its Callisto discovery in Norseman, WA.
In May last year GAL hit its discovery hole at Callisto and the company's share price went from ~18.5c to ~$2 per share.
Since then all of GAL's drilling has been on defining the size/scale of the Callisto discovery and chasing new discoveries to the north.
Most of GAL's drilling has been focused on the ~5km of prospective strike to the north of its Callisto discovery.
Now after re analysing old drillcores GAL has defined ~4km of strike to the south of Callisto.
The hits are as thick as ~12m with grades as high as 0.92g/t platinum/palladium and ~0.24% nickel.
GAL expects to be drilling the targets to the south in early November.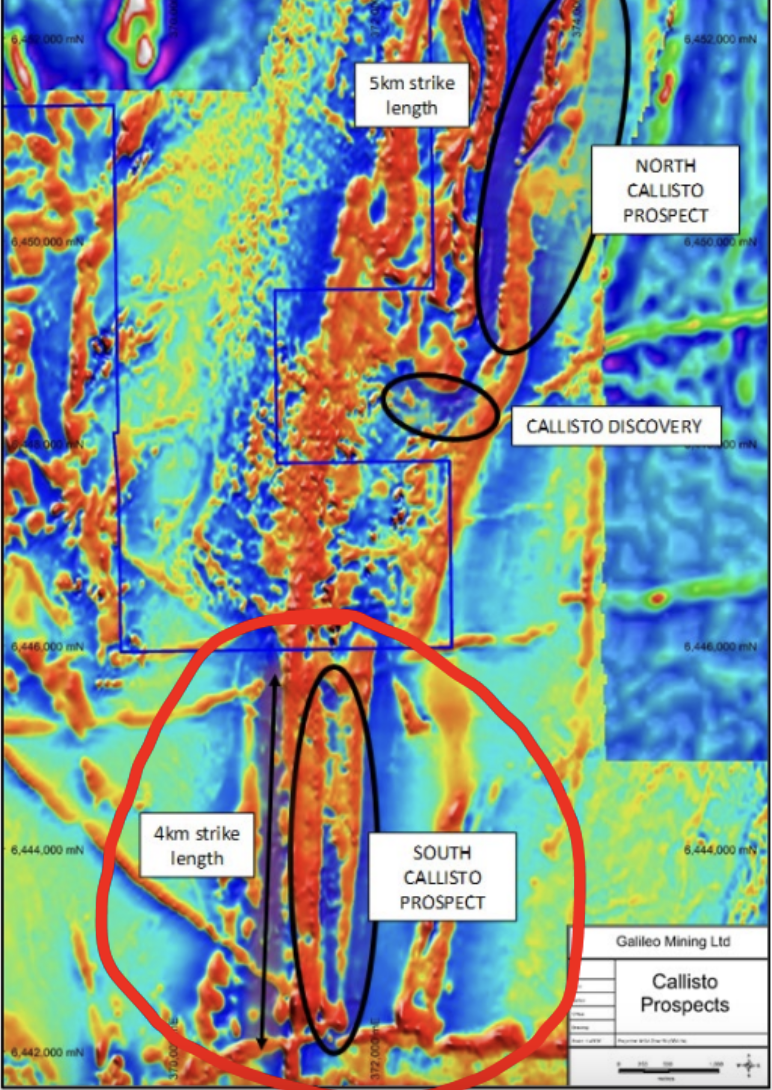 Where is GAL drilling right now?
GAL is currently in the middle of a ~4,000m drill program to the North of its Callisto discovery and across the Jimberlana/Mission Sill prospects.
~5km prospective area to the north of Callisto
Follow up drilling at Jimberlana and Mission Sill
Across both target areas GAL is looking for new discoveries to add to Callisto.
Below are the two areas we are watching for drill results from Jimberlana and Mission Sill: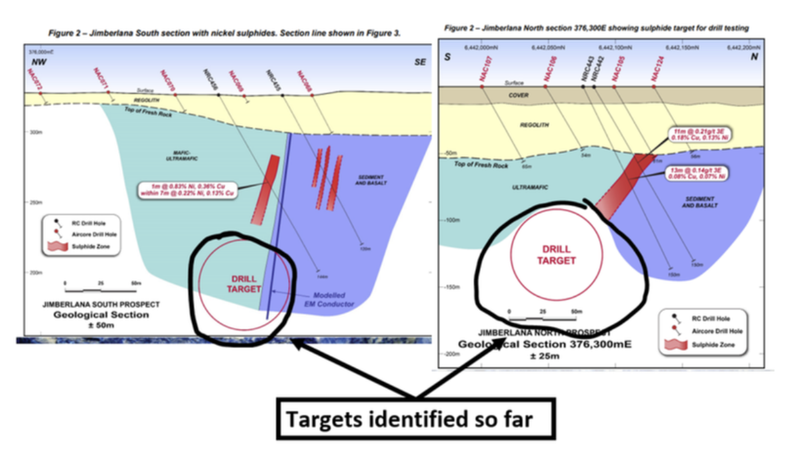 What's next for GAL?
Drilling at Mission Sill & Jimberlana 🔄
Step out drilling to the north of Callisto 🔄
Resource modelling at Callisto 🔄