EV1 Mining Licence renewed for 10 years
Shares Held: 3,125,000
Options Held: 0
---
Our 2021 Wise-Owl Pick of the Year Evolution Energy Minerals (ASX: EV1) just renewed its mining license for its graphite project in Tanzania.
Here are our key takeaways from the announcement:
New 10-year Mining License (ML) granted
EV1 has just renewed its ML for its existing project area for another 10 years.
The new ML is important because it's something that most project financiers would want to see as having been completed before committing to a project.
EV1 can now approach financiers with a fresh new agreement in hand.
2. New 9-year prospecting license pending
EV1 expects to be granted a new prospecting license for a ~9-year period over EV1's project area that was previously covered by four different PL's.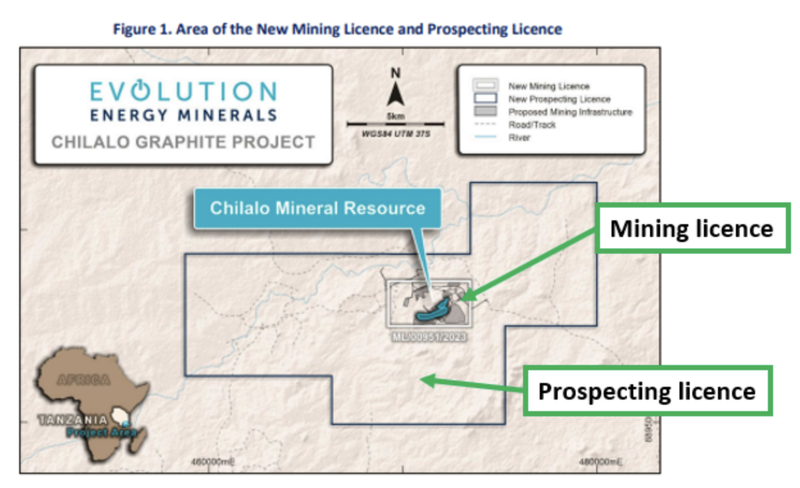 Final Batch of Assays from its 2022 Drill Program
EV1 also released the final batch of assay results from its 2022 Drill program.
The assays were more of the same, proving up graphite mineralisation outside of EV1's existing 20.1Mt at 9.9% graphite JORC resource.
We have covered the results from EV1's drill program in previous Quick Takes here:
What's next for EV1?
See our detailed take on what's next for EV1 here: What's next for EV1?
The two key catalysts we are looking out for are the following:
Final Investment Decision (FID) 🔄
BONUS: Feasibility study on a downstream plant 🔄