Full year results comment
ASX:VN8
Sep 01, 2022
Announcement
Investment Memo: VN8 IM-2022
Objective 1: Become cash-flow and EBIDTA positive in FY22.
Objective 2: Grow users through integrated acquisitions and cross-selling opportunities

---
Prior to market open today, our small cap telco investment Vonex (ASX:VN8) delivered its annual report, providing us a look at how the company fared over the past financial year.
As per our Investment memo, there were two key items we wanted to see VN8 deliver, as below: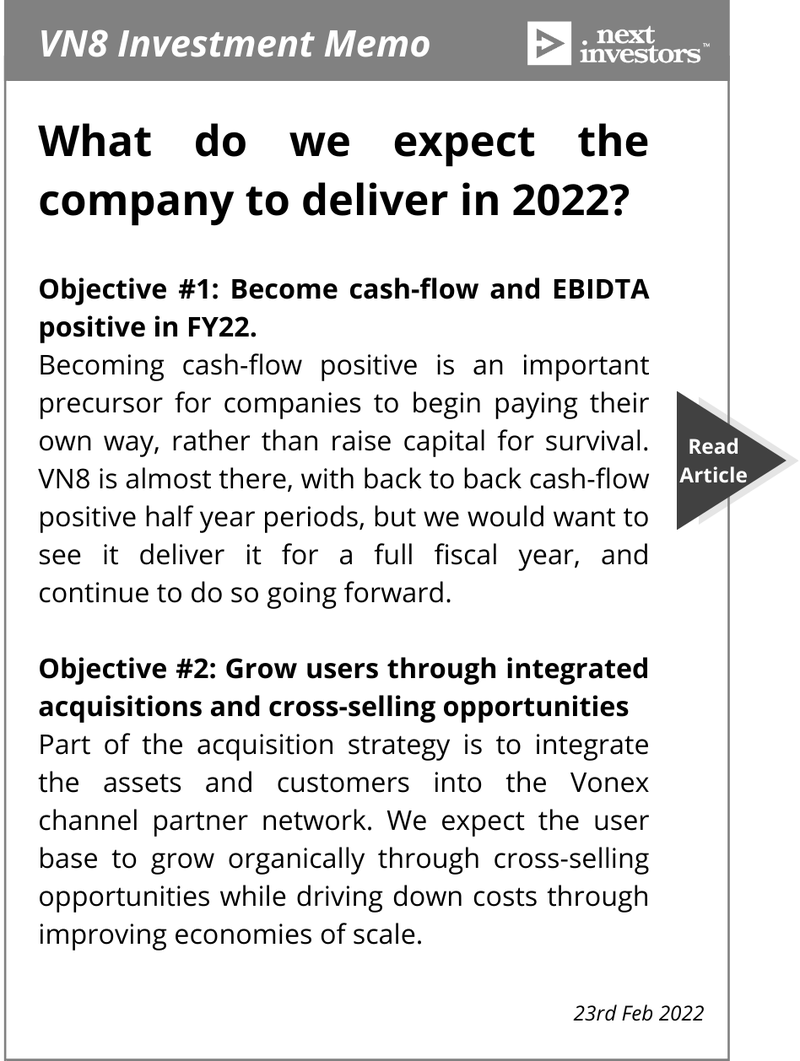 Looking at the financial statements, we're pleased to see VN8 deliver across both our objectives.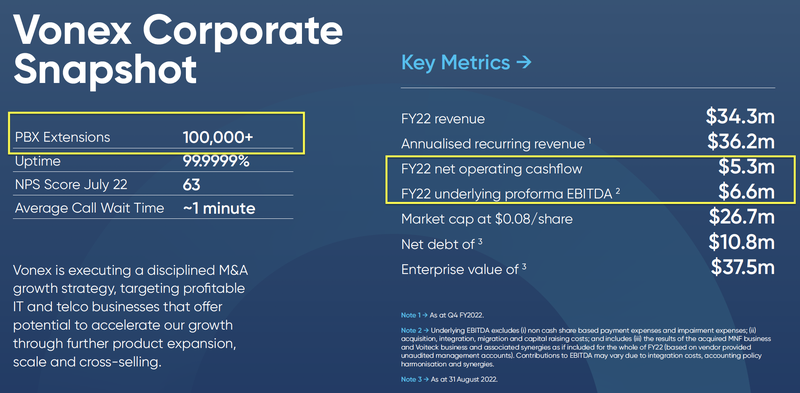 We think VN8's aggressive growth via acquisition strategy is paying off, noting the vast improvements to its cashflow dynamics - there was a $5.6M increase in net cash from operating activities, compared to the previous financial year. Furthermore, annual recurring revenue was up 97% to now exceed $36M.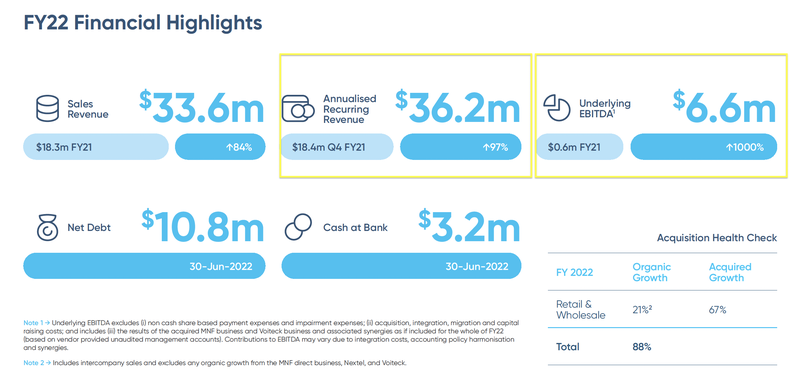 Underlying EBITDA was up 1000% to $6.6M compared to the previous financial year, benefiting from both organic growth and contributions from Nextel and MNF Direct Business acquisitions.
At the end of the financial year, VN8 held $3.2M in cash.
Next up, we are keen to see the complete integration of MNF Direct Business, which should further boost the company's bottom line.
---