VN8: Fruits of acquisitions leads to record quarterly result
ASX:VN8
Apr 29, 2022
Announcement
Our telco investment Vonex Communications (VN8) delivered a strong quarterly result highlighted by revenues growing 96% year-on-year (YoY) to a new record $10.2M.
In addition, the customer base grew by 129% YoY to over 100,000 active users, leading to annualised recurring revenues topping $35M as at 31 March 2022.
The strong financial results come on the back of VN8's aggressive acquisition strategy. Over the past 2 years, VN8 has acquired 4 businesses, expanding their national footprint and accelerating customer growth in the process.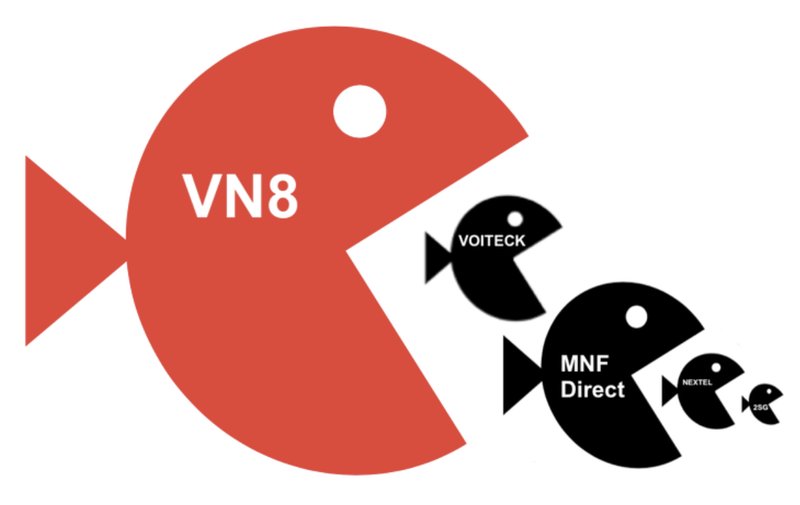 This quarterly result speaks to progress towards both Objectives we want to see VN8 deliver this year, with the expanding customer base feeding into the financial growth. In particular, the results augurs well for VN8 to deliver on our #1 Objective we want to see for 2022 - for VN8 to become both cashflow and EBITDA positive this financial year.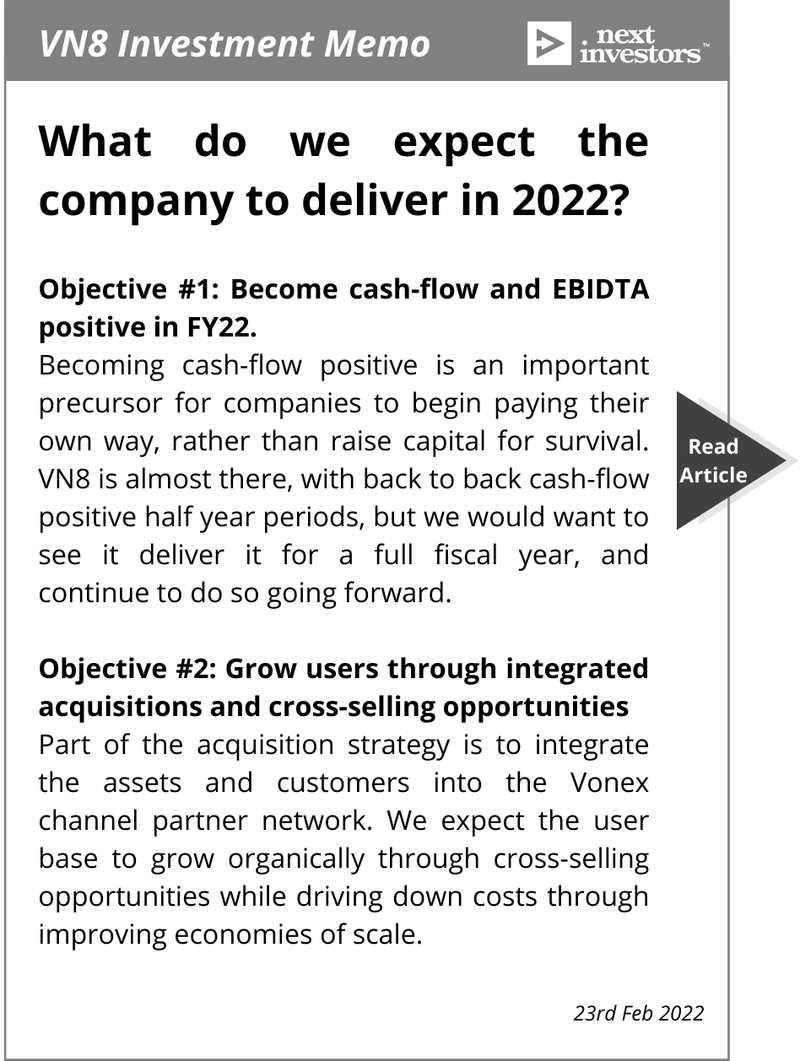 Next up, we want to see VN8 complete the integration of its biggest acquisition - MNF Direct - which should occur in the current quarter. Further details of our VN8 investment can be found within our Investment Memo.
---