GTi Resources
(ASX:GTR)
5 Day VWAP
After Initiation
ASX:GTR

Our Current Returns


67%
Investment Memo: Short summary on why we invested
(current at 16th September 2021, initial investment was April 2020)
============================
What does GTR do?
GTR is an exploration company targeting Uranium discoveries in Wyoming, USA & Utah, USA. GTR also have some gold assets in WA but these are non-core.
What is the macro theme behind GTR?
Transition away from current highly pollutive base-load energy generation using Coal & Oil to Nuclear power which provides a more Green alternative.
Nuclear power has one of the lowest carbon-footprints & highest utility rate of all renewable energy technologies, uranium being the primary fuel source for Nuclear makes it a critical mineral for a green future.
Why did we invest?
The uranium projects are in Wyoming: Wyoming is the capital for uranium production in the US accounting for 80% of domestic production. GTR also has an experienced US team with plenty of ISR uranium experience (Doug Beahm & James Buaghman). Wyoming also attracting Nuclear investment from Warren Buffet + Bill Gates.
Uranium price at 9 year highs: Uranium prices have moved from ~US$32/lb at the start of the calendar year to now trade at ~US$46/lb.
Uranium is becoming a critical strategic metal in the US: The shift towards cleaner sources of energy generation as well as Uranium increasingly becoming a strategic mineral will mean the US need a lot more of it
Click to see the top reasons for our investment in GTR
What we expect the company to deliver before their next capital raise?
Objective #1: Drilling results from the ISR uranium project in Wyoming
Ultimate aim is to put together an initial maiden ISR uranium resource, or an estimate of an achievable exploration target.
Emphasis for the drilling program is on "GT Measure" (Grade x Thickness):
A.) Grade Greater than 0.02% Uranium, GT> 0.2 (I.e. 3m @0.02% Uranium).
B.) Mineralisation above cut-off of 15m + Nominal GT of 0.4.
Objective #2: Geological mapping + Downhole logging at the Utah Uranium Projects.
Recon-program to commence in November-2021, No results anticipated from this until at least MID/Late Q1-2022.
What could go wrong?
A.) GTR is currently drilling for Uranium, the drilling program may not return any uranium mineralisation.
B.) There is a risk that whilst drilling GTR experiences rig issues and is unable to complete the drilling program.
C.) Uranium price could de-rate which would make financing exploration extremely difficult.
What is our investment plan?
Our strategy with early stage explorers is to achieve free carry prior to the initial drilling results, which we expect in early 2022. We plan to hold ~50% of the position to see the entire story play out over at least 2 to 3 years.
=================== Investment Memo ends====================
We will asses the performance of this company against this initial investment memo in each update commentary we provide. This Investment Memo is current at 16th September 2021
============================================================
GTR Company Milestones
"Expected Company Milestones" are based on the company's publicly available execution plan and some assumptions made by our team on potential announcements that should de-risk the investment. "Our investment milestones" show our current long-term investment plan. Early stage investments are risky and there is no guarantee that the expected events will occur. The lists are not in sequential order.
Wyoming Projects: Uranium, U.S.A
✅ Project Acquisition Announced
✅ Project Acquisition Complete
✅ Drilling Permits Secured (Q4 2021)
🔄 Initial Drilling (Thor, Q4 2021)
🔲 Drilling Results (Thor, H1 2022)
🔲 Initial Drilling (Odin & Loki, H1 2022)
Utah Projects: Uranium / Vanadium, U.S.A
Drilling Program 1
✅ Down-hole geophysical logging (Jeffrey Project)
✅ Drill Targets Identified (Jeffrey Project)
✅ Drilling Complete (Jeffrey Project)
🟨 Assay Results (Jeffrey Project)
✅ Sampling Program (Rats Nest Project)
🟧 Assay Results (Rats Nest Project)
Drilling Program 2
✅ New Land Acquired (Section 36)
✅ Permits Secured (Section 36)
✅ Downhole Geophysical Logging & Field Mapping (Section 36)
✅ Drill Targets Identified (Section 36)
✅ Drilling Complete (Section 36)
🟧 Assay Results
Drilling Program 3
🔲 New Milestones Added
Company Milestones
✅ Next Investors Portfolio Launch
🌎 Support for Domestic Uranium Produces in the US
✅ $1.8M Cap Raise @ 3¢
🔄 $4M Cap Raise @1.5¢ ($2.6M Placement + up to $1.1461M Rights Issue)
🔲 Unexpected Announcement 1
🔲 Unexpected Announcement 2
🔲 Funding 1
🔲 Funding 2
GTR Investment Milestones
✅ Initial Investment: @ 1.2¢
✅ Increase Investment: @ 3.3¢
✅ Increase Investment: @ 1.5¢
🔲 Price increases 500% from initial entry
🔲 Price increases 1000% from initial entry
🔲 Price increases 2000% from initial entry
✅ 12 Month Capital Gain Discount
🔲 Free Carry
🔲 Take Some Profit
🔲 Hold remaining Position for next 2+ years
Our Past Commentary on GTi Resources
GTi Resources Market Data
Latest Article from GTi Resources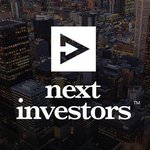 Articles Related to GTi Resources