Titan Minerals Limited
(ASX:TTM)
5 Day VWAP
After Initiation
ASX:TTM

Our Current Returns


47%
📋 About: Titan Minerals Ltd (ASX:TTM) is developing three highly prospective gold-copper exploration projects in an under-explored region of Ecuador. It has a fully funded exploration strategy, experienced operational team, operating in a highly regarded mining jurisdiction.
Titan Minerals Company Milestones
[Coming Soon]
Next Investors TTM Investment Milestones
[Coming Soon]
"Expected Company Milestones" are based on the company's publicly available execution plan and some assumptions made by our team on potential announcements that should de-risk the investment. "Our investment milestones" show our current long-term investment plan. Early stage investments are risky and there is no guarantee that the expected events will occur. The lists are not in sequential order.
Key
🔲 Expected Milestone
✅ Achieved Milestone
🟩 Above Average Result
🟨 Average (Expected) Result
🟧 Below Average Result
🟥 Negative Result
🌎 Macro Event
⚔️ Results from Other Company / Project
🔄 In Progress
[UPA] Unexpected Positive Announcement
[NEW] New Milestone Added
Why we have invested in Titan Minerals...
Under-explored region of Ecuador
Titan has picked up three highly prospective projects in an under-explored region of Ecuador, which differentiates it from the likes of BHP and Lundin Gold which has also been attracted to the mining friendly region.
Dynasty Gold Project
The Dynasty Project consists of a Canadian NI 43-101 mineral resource estimate of 2.1 million ounces at 4.5 g/t gold. Titan is looking to update this resource to a JORC compliant mineral resource estimate during Q4 2020.
Jerusalem Project
The recently acquired Jerusalem Project boasts 1.3 million ounce of gold grading 14.5 g/t and 8.6 million ounces of silver grading 98 g/t (NI43-101) foreign estimate and is in close proximity to multi-million-ounce hold deposits.
Our Past Commentary on Titan Minerals Limited
Titan Minerals Limited Market Data
Latest Article from Titan Minerals Limited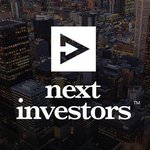 Articles Related to Titan Minerals Limited