New products planned as bedding market hit
ASX:AJX
Jun 27, 2022
Announcement
---
Investment Memo: AJX 2022
Objective #2: New Markets Cooling Technology
---
Alexium International Group Limited (ASX: AJX) has outlined its planned H1 2023 commercial initiatives for microclimate regulation. These include new retail product releases under the Biocool and Eclipsys product lines for body armor, mattress, and top of bed applications.
While AJX's focus has historically been on the bedding market, the evolution of its product portfolio sees the company primed to grow into Phase II markets —  body armor, helmet, and shoe markets.
Over the past three years, AJX has significantly expanded its product portfolio to create solutions for a wide array of microclimate regulation-related issues: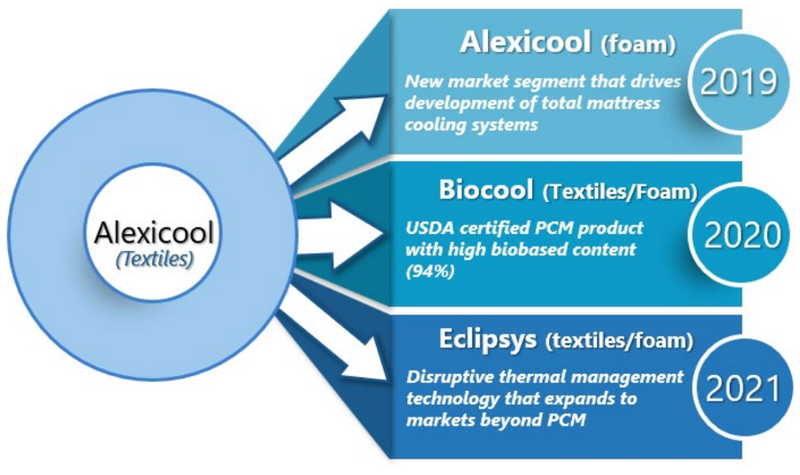 AJX plans to release new products both in its existing platforms and new platforms to round out its microclimate regulation product portfolio. Leveraging this product portfolio is the key to the company's strategy for driving growth in 1H FY23.
The commercialisation of new microclimate regulation products and improving the market penetration of existing products has been critical to growing revenues.
News of these upcoming products releases is inline with our Objective #2: New Markets Cooling Technology for AJX, as per our 2022 Investment Memo.
AJX also provided an update on our #1 Objective - Cash Flow positive
AJX says that in H2 FY2022 global macroeconomic conditions have suppressed economic growth expectations and this is being seen across the US bedding/mattress market.
As such, AJX expects revenue to fall in H2 FY2022. However, having increased its market share over the past five months, AJX forecast a "significant rebound in bedding revenue once the economy recovers".
To address lower consumer spending, AJX is accelerating the availability of its technology for higher-volume, lower-value bedding accessories such as pillows and mattress toppers. These Biocool and/or Eclipsys-branded products will be sold in US department stores and online beginning in 1H FY23.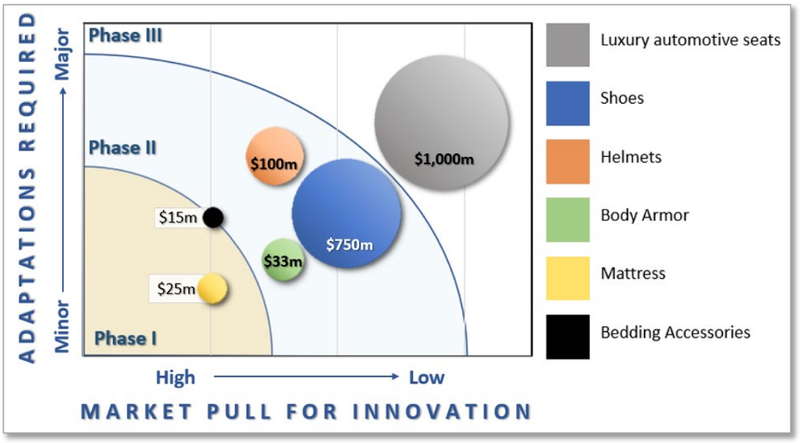 Target Markets for Microclimate Regulation (Sphere size represents the addressable market size)
Body armor demand, meanwhile, is largely insulated from general consumer spending. On that front, three customers have completed testing and approved Eclipsys for incorporation in their body armor products and another 30 prospective customers are now evaluating Eclipsys.
---