Zero Carbon Hydrogen™ has Just Arrived on the ASX.
This is the biggest initial investment we have ever made.
Today's company has just acquired a project in the hottest global investment thematic of the decade - the world's shift to clean, renewable energy.
Clean, Green Hydrogen Energy has arrived.
We believe this is the first ever ASX listed Green Hydrogen company - currently capped at ~$20M.
Hydrogen is widely tipped to power large scale transport (trucks, trains, planes and ships) into an emissions free future - just ask Andrew 'Twiggy' Forrest.
It's early stage, but we believe today's stock pick could become the next Vulcan Energy - and might become our 2021 Top Pick of the Year.
You might not know this but we are early investors in Vulcan Energy...
Just in case we have forgotten to mention it multiple times in the past... we invested in Vulcan as our Top Pick of 2020 when it was "early stage" at 20c - then again at 85c and most recently at $6.50.
After hitting a high of $14.20 Vulcan has settled around $7.50 and we continue to hold a long term position.
We are hoping today's pick can emulate Vulcan's success.
Vulcan became a market darling with its Zero Carbon LithiumTM - riding the electric vehicle boom combined with the world's voracious desire for a new green and socially responsible economy.
We see all the early signs of a potential "next Vulcan" in this investment.
...and there are even a few faces from Vulcan involved in this company as investors and advisors - Vulcan's Chairman AND Vulcans Co-founder/CEO have both invested in this company.
So without any further delay...
Today's pick has just entered the clean & green energy thematic with the acquisition of a "Zero Carbon HydrogenTM" project.
Introducing: Zero Carbon HydrogenTM
Bank of America says hydrogen could supply our vast energy needs, fuel our cars, heat our homes, and also help to fight climate change. It predicts the hydrogen marketplace to reach $11 trillion by 2050.
Hydrogen is produced by splitting water into hydrogen and oxygen using electricity ( a process called electrolysing).
Generally the electricity used in this process is from fossil fuels. This is not Green. This is not Zero Carbon.
Green Hydrogen is produced by electrolysing water using electricity created from renewable energy (wind and solar).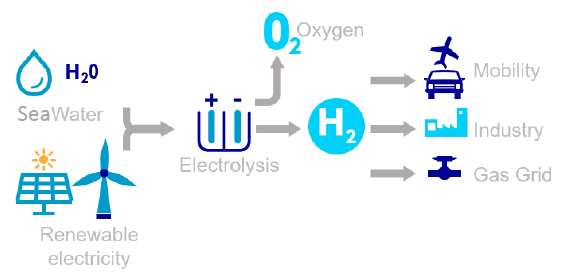 PRL's Hydrogen will be Green AND Zero Carbon.
According to the AFR - a growing number of scientists and investors believe the world is on the cusp of a hydrogen revolution due to technological advances reducing the costs of making, storing and deploying it.
Zero Carbon HydrogenTM
Here is why we like PRL
PRL's Project
It's early stage, but is the first green Hydrogen project on the ASX
Licenses near ocean (for export) and existing pipeline and other key infrastructure
PRL has strong ESG credentials
Highly supportive political environment
PRL has $5.2M in the bank, market cap ~$20M
We hope PRL can emulate with Green Hydrogen exports what Woodside Energy did with LNG over the last 30 years - large offtakes to rapidly decarbonising Asia.
Massive ambition in a $20M capped company.
PRL the Next Vulcan?
We believe it's the first "Zero Carbon Hydrogen" project in the world.
PRL is brought to you by the same team that pulled together Vulcan's Zero Carbon LithiumTM deal into Koppar Resources in 2019 (before it rebranded to VUL)
The chairman of Vulcan (Gavin Rezos) has invested $450k AND has signed on an advisor to PRL
Vulcan Co-Founder and CEO Francis Wedin has invested in PRL
Like Vulcan - Performance shares are in place for the PRL team to deliver (1) a positive scoping study in 18 months, (2) a pre feasibility study in 30 months and finally (3) an offtake agreement\ project sale in 42 months.
PRL's project is at an early stage - there are still risks but you can probably see why we think PRL could become the next Vulcan.
Andrew Forrest is as excited about Green Hydrogen as we are:
Leading philanthropist and well known businessman Andrew Forrest is calling for an urgent move to green hydrogen "on a global scale".
Green hydrogen gives Australia an opportunity to slash our emissions — and if we get this right, the impact could be nothing short of nation-building - Andrew Forrest.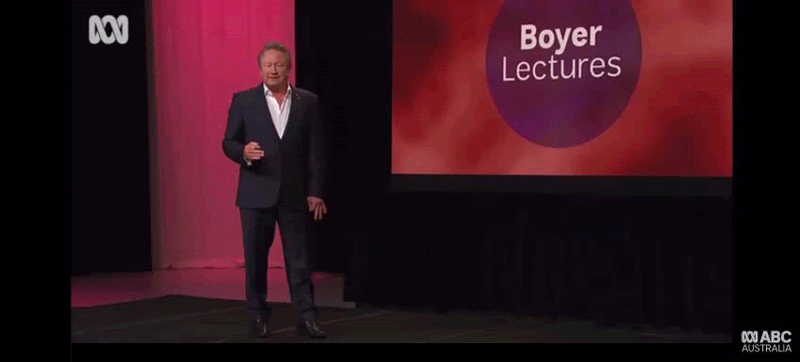 We think PRL could become our 2021 Pick of the Year
At Next Investors we back early stage companies in the hope that they can deliver over a 3 to 5 year period.
In two years we have invested in just 19 companies - regular readers will know we have been having a great run lately, including (high points):
WHK: 627%
EXR: 413%
MYQ: 1,613%
LCL: 522%
MNB: 283%
EMN: 1,508%
Vulcan is certainly the crown jewel in our portfolio hitting a high point of 7,789% - we are still holding as you can see for yourselves in the recently announced Top 20 holders report.
We believe the serious gains are made by holding a position long term.
Hence why we are excited about our early stage investment in PRL's Zero Carbon Hydrogen.
Vulcan's Zero Carbon Lithium was our Top Small Cap Pick in Feb 2020 - it's unbelievable what they achieved in 12 months.
In Feb 2021 we are calling PRL to deliver Zero Carbon Hydrogen with top pick of the year potential:
---