Why is Fortescue Pegging Ground Near PRL?
It's been a big week in the global Green Hydrogen scene, with some interesting developments for our investment in Zero Carbon Hydrogen company Province Resources (ASX:PRL).
A bit of detective work has uncovered that last week Fortescue Metals Group (ASX:FMG), (founded by Andrew Forrest - the richest guy in Australia and aspiring green hydrogen baron) just put applications on the land right next to PRL via Fortescue's subsidiary FMG Resources Pty Ltd.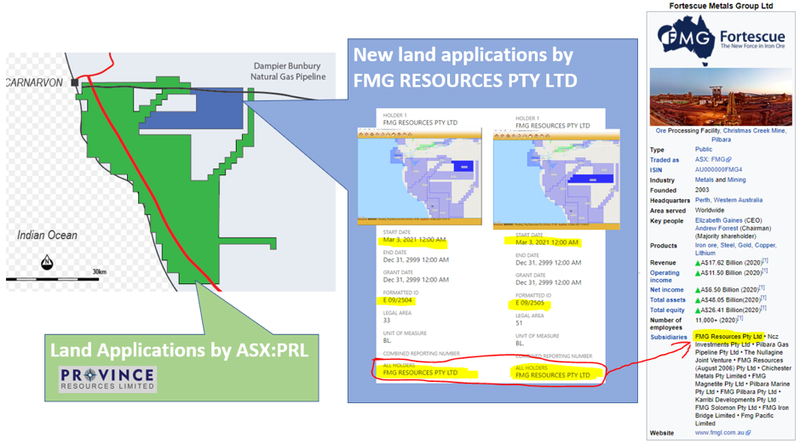 If you were ever wondering how to find out who has applied for land tenements, you just need to do the following:
Go to LandTracker Maps
Register with your email and create a password
Select the region you want on the map (we selected PRL's land next to Carnarvon in WA).
Finally, do an ASIC look up on who owns the entity that has lodged the land application.
You can see who has pending applications by clicking them: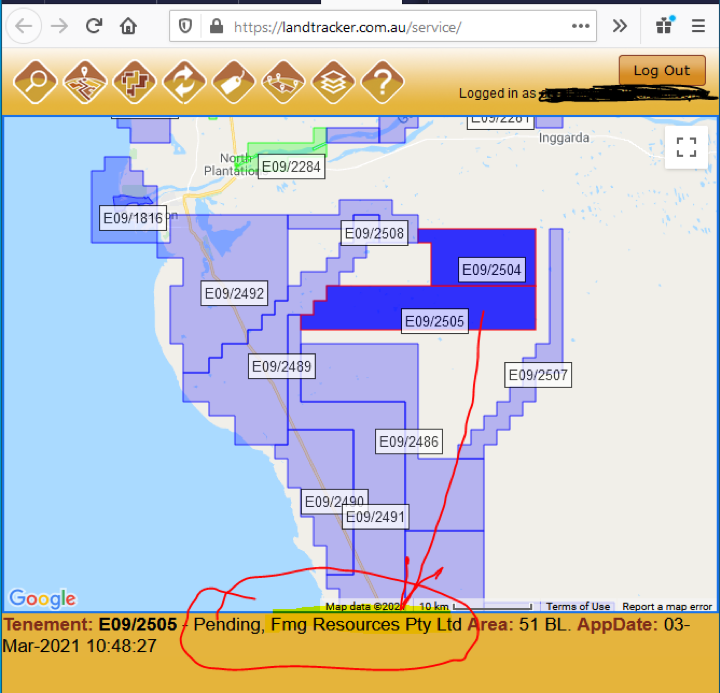 It's no secret that Andrew Forrest has aspirations to make FMG a powerhouse in hydrogen, as evidenced by his recent ABC Boyer Lecture.
Green hydrogen gives Australia an opportunity to slash our emissions — and if we get this right, the impact could be nothing short of nation-building - Andrew Forrest.
We won't speculate on why Fortescue Metals Group put in a land application next to PRL last week, but we can only hope that: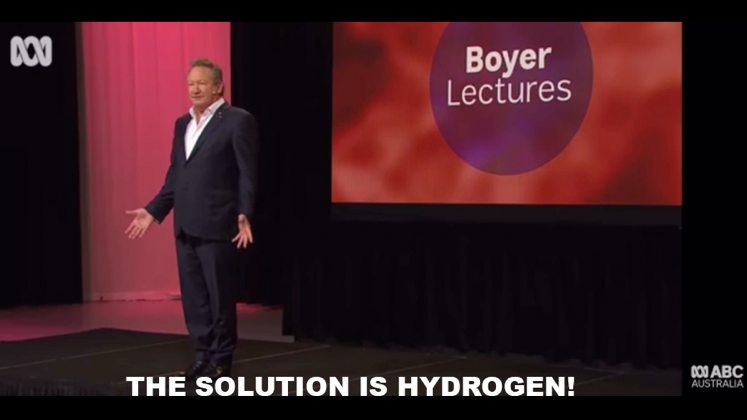 So aside from lurking on tenement application websites all weekend while waiting for the market to open again, we spend most of our free time reading everything we can about global themes that can affect any of our portfolio companies.
It's been a big week for Green Hydrogen - here is a short summary of key takeaways from three mainstream media articles. There are many more hydrogen articles that we wanted to share, but we have to run now or we are going to miss out on a Motley Fool sale that they say is ending in an hour...
Here are the main hydrogen stories from this week:
From Bloomberg: Saudi Arabia's Bold Plan to Rule the $700 Billion Hydrogen Market

Key Takeaways:
Saudi Arabia is building a $5BN plant to make green fuel for export
The Saudi plant will be powered by solar and wind, and be one of the world's biggest green hydrogen makers
The northwest tip of Saudi Arabia on the Red Sea is sunny and windy - just like PRL's ground in the north west of WA...
This plan is a massive signal that the Saudis are seeking to move away from their dependendence on petrodollars.
From Hydrogen Fuel News: South Korean giants make $38.2 billion hydrogen fuel investment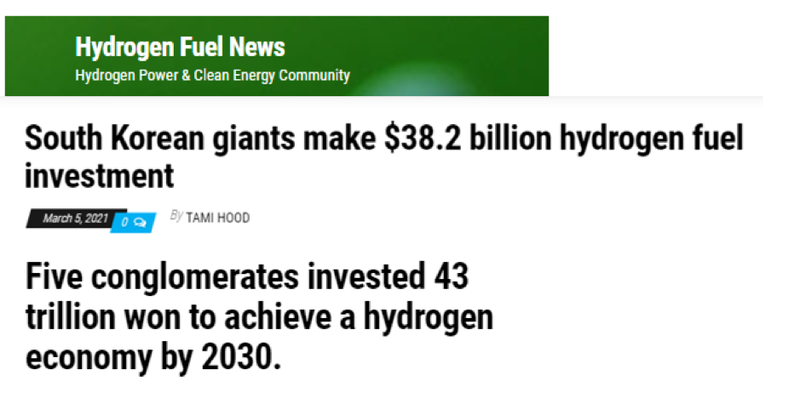 Key Takeaways:
Five major conglomerates in South Korea (including Hyundai Group) have made a 43 trillion won (US$38.2 billion) hydrogen fuel investment into the country's future.
The goal is to establish an H2 economy by 2030, and begin supplying to the greater Seoul area in 2023.
From the Financial Times: The Race to Scale up Green Hydrogen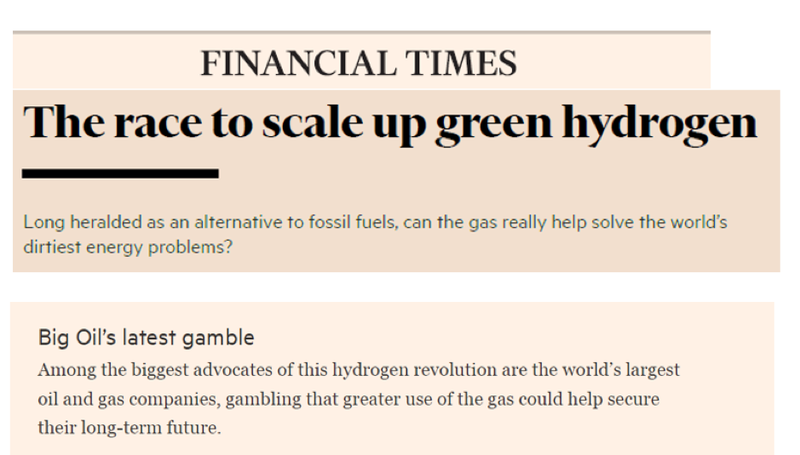 Key Takeaways:
Big Oil majors are scrambling to move into green hydrogen.
"Low carbon" hydrogen is back on the agenda as governments around the world adopt "Net Zero" targets.
Last year the EU and at least 15 other countries published hydrogen plans, a lot backed by subsidies to help lower production costs.
The Hydrogen market is currently worth $150BN, set to grow to $600BN by 2050.
---