ROO Signs Second Deal to Cement its Place in Medical Cannabis Industry
PUBLISHED: 09-07-2018 09:40 a.m.
It was just a few days ago that we informed the market about Roots (ASX:ROO) entry into the medical cannabis market.
ROO's first foray into this market came via an agreement with American Farms Consulting LLC (AFC) to conduct an open field pilot using ROO's RZTO technology as it looks to tap into the $7 billion US cannabis market.
Well, it looks like the company has slammed its foot right down on the accelerator, having signed a further agreement that will give it an even bigger footprint into the global $31 billion medical cannabis market.
ROO has reached an agreement with Canndoc Limited, one of Israel's leading medical cannabis growers, to use its technology to conduct a world-first proof of concept to cool medical cannabis roots grown in a greenhouse in northern Israel.
The proof of concept will examine the impact of root zone cooling on cannabis yield, uniformity, quality, duration of growing cycle, cannabinoid content and composition.
ROO believes this proof of concept offers a significant opportunity for its RZTO technology to expose the benefits of this technology on an international scale, especially as the highly-regulated medical cannabis sector requires higher yields and plant quality to meet exacting medicinal standards and lower costs.
Of course, it is early stages in this agreement and investors should seek professional financial advice for further information if considering this stock for their portfolio.
With this second pilot now in place, ROO is well placed for a global tilt at the medical cannabis market. So let's get straight back into the news and once again catch up with: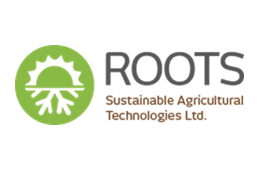 Roots Sustainable Agricultural Technologies
ASX:ROO
In our recent article titled: ROO Makes Strategic Ag-Tech Play for a Slice of the Projected $31B Marijuana Market, we looked at how Roots (ASX:ROO) had signed an agreement with American Farms Consulting LLC (AFC) for a pilot that will consist of the installation and use of RZTO technology and associated products by AFC.
If you remember, AFC is a licenced outdoors breeding platform for cannabis growers for the legal cannabis industry in Washington State.
The article looked at how AFC will use the technology to cool the roots of cannabis in part of a 30,000 sq. ft. open field license awarded to the farm owner.
It also looked at why ROO has entered the market, with the numbers stacking up for a technology, namely RZTO that could have wide ranging benefits.
Finfeed.com (a related entity of S3 Consortium) also covered the article in depth: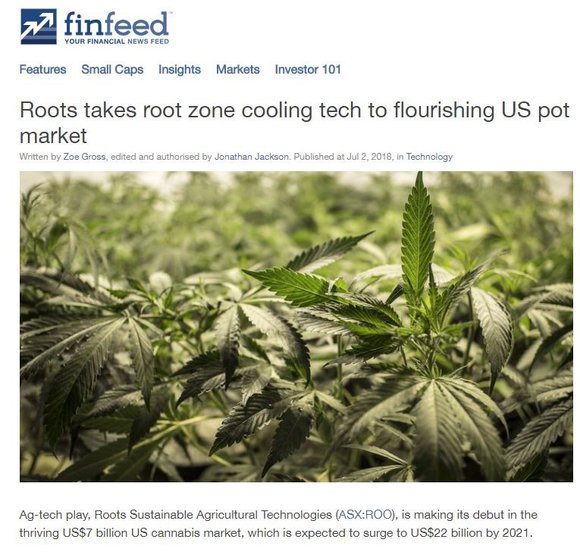 For a more in depth look at how the technology works, see our previous articles. For this update, we will concentrate purely on the new agreement with Canndoc.
Proof of concept for cannabis market
Roots makes its entry into the medicinal cannabis market following an agreement signed with Canndoc, one of Israel's leading medical cannabis growers.
Canndoc is known for its expertise in quality production and collaboration with leading edge companies and laboratories. It produces top quality cannabis-based products under license from the Israel Ministry of Health following strict protocols and standards.
Canndoc has expertise in breeding, genetics, tissue culturing R&D, production and harvesting methods and protocols for dehydration and curing of Cannabis plants including the extraction of specific active ingredients.
This has resulted in the development of a comprehensive method for cultivation and production of medical grade Cannabis in all facets of the value chain which are being supplied to thousands of patients in Israel since its inception.
Canndoc's R&D nicely complements Root's technology which will be used to cool the root zone of cannabis plants throughout the vegetation stage and examine its multiple effects on crop yield, uniformity, quality and duration of the growing cycle as well as cannabinoid content and composition.
This will all happen during the 2018 Israeli summer.
This cannabis proof of concept will be the second time ROO's RZTO system is being used on Cannabis after the open field pilot in Washington State. It is hoped that this proof of concept will demonstrate how universal ROO's technology is and how it can be applied to a diverse range of crops.
The purpose of installing the system is to optimize the root zone temperatures - to cool or warm when necessary – until the optimum temperature of the cannabis plant is reached and maintained.
ROO expect the system to successfully cool the root systems of the cannabis seedlings, provide increased protection against heat, and stabilise the temperature range between night and day. It is expected to lead to a shortened growing cycle with a significant economic value – an excellent result for cannabis growers if results prove positive.
Can ROO have an impact on a $31 billion market?
If ROO can continue this momentum with further agreements that give it a stronghold in the agricultural side of the medical cannabis industry, then there could be very few impediments to its sustained growth.
Having done two deals in almost as many days, the company is rapidly maturing and is ripe to make a big play in its segment.
It will be looking to join the list of CBD brands that have been given revised positive ratings.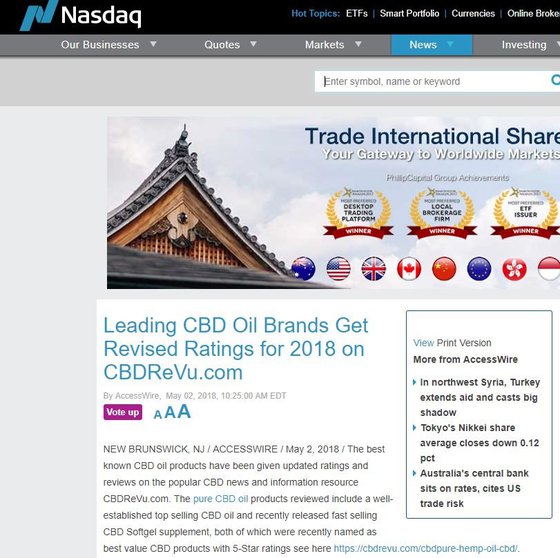 It is of course speculative to say ROO will receive a significantly revised rating, so investors should seek professional financial advice if considering this stock for their portfolio.
If current newsflow continues at this pace, it may not be long before it is a household name in the ag-tech space.
---