Drilling Imminent as Rig Arrives at LCL's Quinchia Gold Project
PUBLISHED: 03-08-2020 09:30 a.m.
Leveraged to the rising gold price, Colombian focused ASX gold junior, Los Cerros Limited (ASX:LCL) is up 250% since March as it closes in on drilling at its Quinchia Gold Project.
LCL's Gold Portfolio, comprising the Andes and Quinchia Projects for nearly 100,000 Ha, is located within the gold-laden Mid-Cauca Porphyry Belt in Colombia.
This is the same structural trend as hosts the 14Moz Marmato Gold Mine and the 30Moz Neuvo Chaquiro gold project, as well as the high profile Buritica Project, recently purchased by Zijin Mining Group for A$1.45 billion.
Los Cerros is advancing the Quinchia Gold Project, where it has a JORC Resource of 877,000 ounces and Reserve of 457,000 at the project's Miraflores deposit within a total resource base of 1.3Moz.
It's also targeting porphyry mineralisation at the nearby Tesorito and Chuscal prospects, both reported to have extensive near-surface gold mineralisation in previous drill campaigns and both occur within two kilometres of the Miraflores deposit and even closer to the proposed gold processing plant described in the Miraflores Feasibility study.
The company is now set to commence a diamond drilling program at Quinchia.
The diamond drill rig is on site and drill platform #1 has now been established ahead of imminent drilling.
The initial ~2,500m diamond drilling program will commence at the near-surface Tesorito gold porphyry, with the first hole testing a region between two very wide gold intercepts reported from previous drilling.
The second hole will explore a recently defined surface gold / molybdenum soil geochemistry anomaly, also at Tesorito but never drilled, before moving to targets at Chuscal and Miraflores — all within the Quinchia Gold Project.
The drill program will include a step out program from previous successful drilling and investigation of the northeast anomalous region at Tesorito; porphyry targets and near surface high grade ISS veins at Chuscal; and will target the intersection of the high grade 800/220 Shoot and the White/Grey breccia at Miraflores.
The program is funded by a share Placement completed in July. LCL received firm bids for approximately $10 million, accepting $3.53 million.
Considering the success of the placement, LCL intend to run a sustained and expanded drilling program beyond the initial scope.
The program is now set to kick off with drilling of established near surface gold porphyry at Tesorito.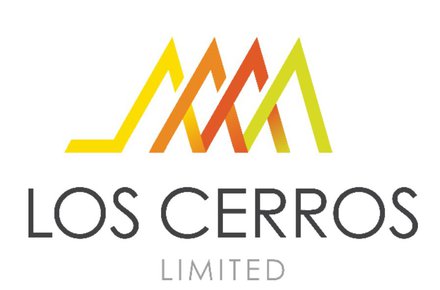 Los Cerros Limited
ASX:LCL
Share Price: 5.5¢
Market Capitalisation: $17.75 Million
Cash: ~$2.4 million (at 22 July 2020)
Here's what I like about Los Cerros: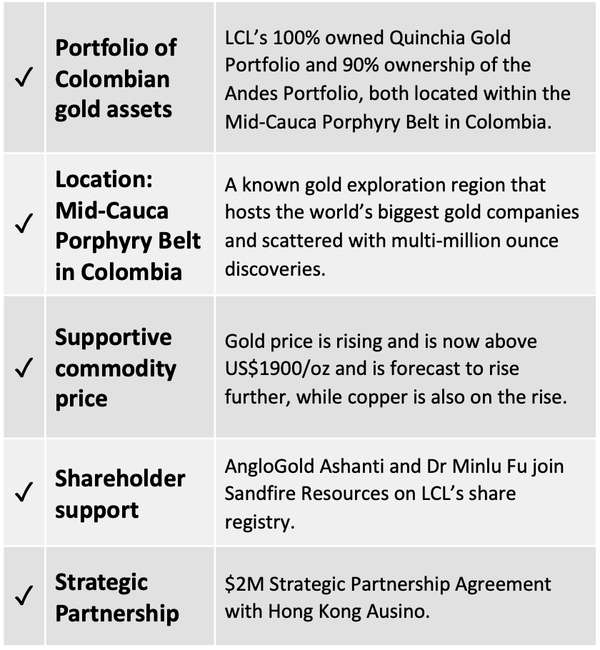 Los Cerros Limited (ASX:LCL) was formed in August 2019 when Metminco Ltd merged with Andes Resources, creating a portfolio of assets within the Andes and Quinchia regions of the Mid-Cauca Gold belt in Colombia.
The portfolio spans ~100,000ha of granted titles and applications across the Quinchia and Andes Portfolios — located approximately 70 kilometres apart. These range from early stage exploration, through to advanced projects including Miraflores at the feasibility stage.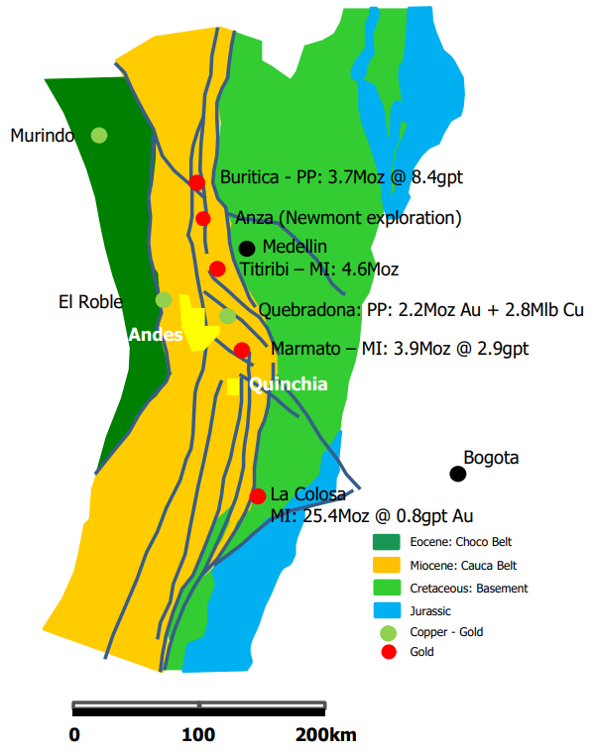 The company's Andes Gold Portfolio consists of ~85,000ha of tenements of which LCL has a 90% interest, including three granted titles.
While only ~10% of the expansive portfolio has been systemically explored, it has already delivered 12 vein type gold/silver targets and multiple gold/copper porphyry targets.
The 10,500ha Quinchia Gold Project hosts four discoveries: Miraflores, Tesorito, Dosquebradas and Chuscal, with potential for more. The project has a total JORC Resource of 1.3Moz gold, including a JORC Reserve of 457,000 ounces for the Miraflores deposit.
Earlier this year, AngloGold Ashanti Colombia SA agreed to exchange its previously held 50% Chuscal JV interest for a shareholding in LCL.
The deal resulted in LCL gaining a 100% interest in the Chuscal Project — giving it a 100% holding of the entire Quinchia Project — and secured AngloGold as a shareholder on the LCL registry. LCL also gained access to AngloGold's regional IP geophysics dataset.
Quinchia Project exploration

Upcoming exploration work is focused on the Quinchia Gold Project which contains multiple targets at various levels of investigation within a radius of approximately three kilometres.
The image below reveals the major known target areas and tellurium anomalism, a pathfinder element associated with substantial intrusive bodies such as porphyries.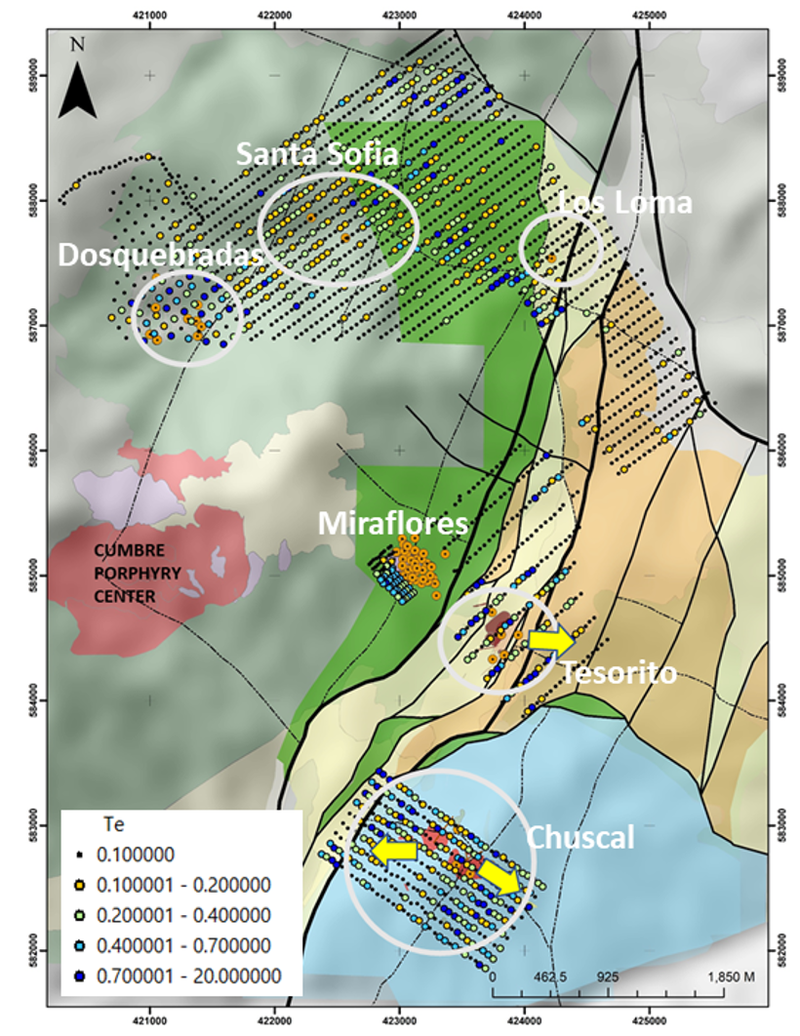 The maiden drilling program at Chuscal was completed in January 2020. Results from that program continue to yield important information that is being incorporated into regional datasets, geological models and the upcoming drill program.
Drill rig on site: First drill hole due to commence imminently
LCL will drill the first holes of the upcoming ~2,500m diamond drilling program at Tesorito before moving to other targets within the Quinchia Gold Project including Chuscal and Miraflores.
Drilling preparations are now progressing as planned with the drill rig on site and drill platform completed.
With full support from Ausino, LCL has decided to commence drilling via a Colombian drilling services provider until LCL takes delivery of its own rig later in the year.
LCL intends to drill at least two ~350m length diamond holes at Tesorito first and will then tackle more targets across the Quinchia Gold Project.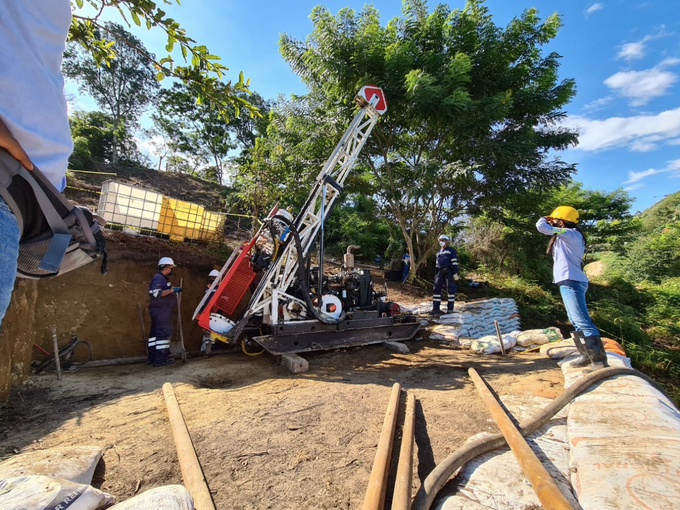 Drill rig set up at Tesorito Drill Pad #1
Tesorito
Tesorito is an at surface gold mineralised porphyry system. The first hole of the drill program will further explore the southern anomalous zone that has already delivered impressive results.
The first holes are testing a region between two very wide gold intercepts reported from previous drilling:
384m @ 1.01g/t from 16m incl 29.3m @ 1.9g/t Au from 136.75m in TS-DH-02; and
253.1m @ 1.01g/t Au from 2.9m incl 64m @ 1.67g/t Au from 144m in TS-DH-07.
Recent channel sampling from surface trenches has provided further confirmation of drill hole selection and adds further appeal to the southern anomaly — the first drill target.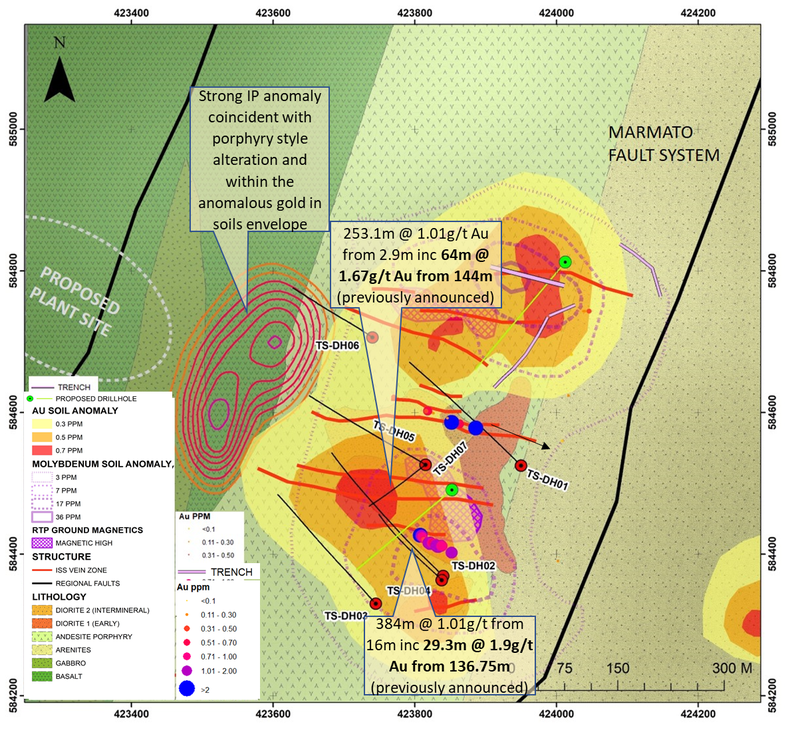 Los Cerros' Managing Director Jason Stirbinskis commented: "With the recent very successful capital raise, we have the funding capacity to complete a significant program of drilling across the suite of targets at Quinchia, kicking off with drilling our established near surface gold porphyry at Tesorito which continues to deliver promising data supporting the need for additional drilling.
"At current gold prices the economic viability of developing the Miraflores deposits requires reevaluation and identifying additional near surface gold resources is an important step in that process especially considering the 1km proximity of Tesorito to Miraflores."
Funds secured to progress exploration
In a strong endorsement of its prospects, LCL received firm bids for approximately $10 million in its July Placement, of which it accepted binding commitments of $3.53 million before costs from professional and sophisticated investors.
This is an outstanding achievement by a microcap company in the current market — a stamp of approval for the group's projects and management's ability to generate strong shareholder returns from their development.
The funding will support the exploration program which, with the gold price at all-time highs and the copper price closing in on highs not seen since early 2019, is timed to perfection and is underpinned by robust support for the capital raising.
Commenting on the outstanding support for the capital raising, Los Cerros' managing director Jason Stirbinskis said, "The response to our capital raising and enthusiasm to sustain an expanded drilling program to test multiple gold-copper targets at Quinchia has been spectacular.
''With these funds we can pursue an extended drilling program well into 2021.
''We thank our shareholders who have supported this placement and welcome new investors to our register.
''With this placement and strong endorsement of our plans, we eagerly look forward to further developing the Quinchia Gold Project which includes Tesorito, Chuscal and Miraflores, starting with drilling at Tesorito".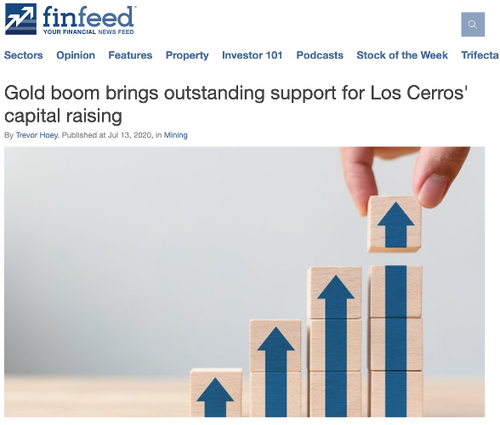 Ausino strategic partnership
LCL signed a Strategic Partnership Agreement with Hong Kong Ausino in April, that will see Ausino provide IP survey services, drilling services, drilling equipment, personnel and consumables.
The first Purchase Order (PO) under the agreement in June, saw LCL place an order for its own diamond drill rig, allowing it to drive larger, more sustained and more cost effective drill programs.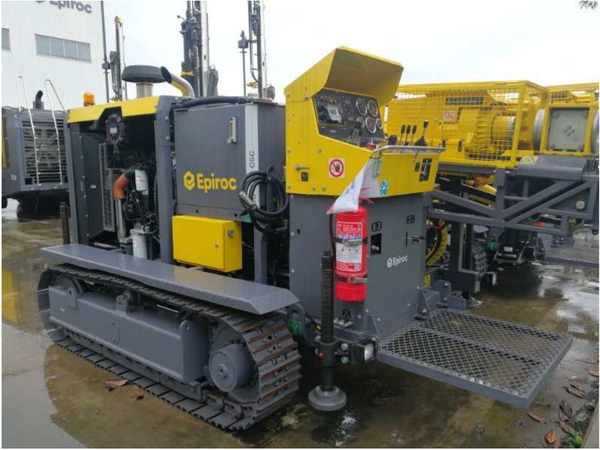 The company's Atlas Copco (Epiroc) drill rig
Ausino is providing the new, fit for purpose, diamond core drill rig, drill rods, consumables and extended after sale support in the form of expert senior drillers on site to build the company's internal capabilities. It is also providing two sets of specialist Induced Polarisation (IP) equipment and a specialist geophysics team to conduct IP surveys over targets within the company's portfolio.
This is a significant strategic initiative that assists LCL in driving down its in-country exploration costs, maintain cash, improve efficiencies and facilitate significant drilling and IP programs over the company's 100,000 hectare holding.
The new C5C diamond drill rig and ancillary equipment is expected to arrive in Colombia around early October.
Los Cerros' 2,500m drill program to commence soon
Los Cerros boasts a dominant position in two gold districts of the Mid Cauca Porphyry belt — a location that is host to many multi-million ounce discoveries.
With the rig now on site and the drill platform completed at the Tesorito prospect, the company is all set to commence its ~2,500m diamond drilling program.
At the project's southern anomaly — the first drill target — surface channel sampling has added further appeal. While at the northern anomaly, trenching is underway ahead of the drill rig moving to this previously untested surface anomaly for the second diamond hole of the program.
The recent successful capital raise means LCL has the funding capacity to complete a significant program of drilling across the suite of targets at Quinchia.
With plenty of exploration activity to keep it busy for the rest of the year and significant newsflow ahead, this is one to keep a keen eye on.
---