SLM picks up 7.06% lithium rock chips in Brazil
Shares Held: 2,863,637
Options Held: 0
---
Our Brazilian lithium Investment Solis Minerals (ASX: SLM) is looking to speed up its exploration programs.
Today, SLM announced it would be mobilising two additional drill rigs to start drilling both its Jaguar and Borboerma lithium projects.
At Jaguar - SLM recently finished a 12 hole drill program and has 3 assays from that program pending with results due by the end of this month.
SLM also confirmed that it was looking to re-negotiate a 6-month extension to the due diligence period for the Jaguar project so that the company could give itself more time to drill holes into the project.
We outlined all of the deal terms for the Jaguar project in our first SLM note here: What will SLM be paying for the new project?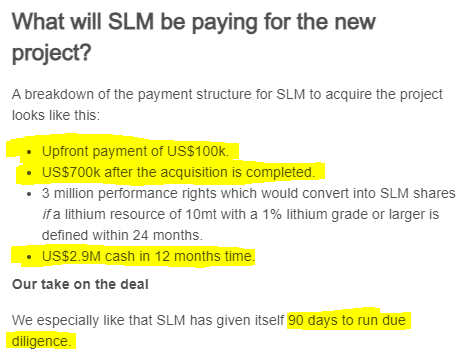 At Borborema - SLM has just identified three potential drill targets through mapping and rock chip sampling. One of the rock chip samples taken from a spodumene bearing pegmatite returned lithium grades of up to 7.6%.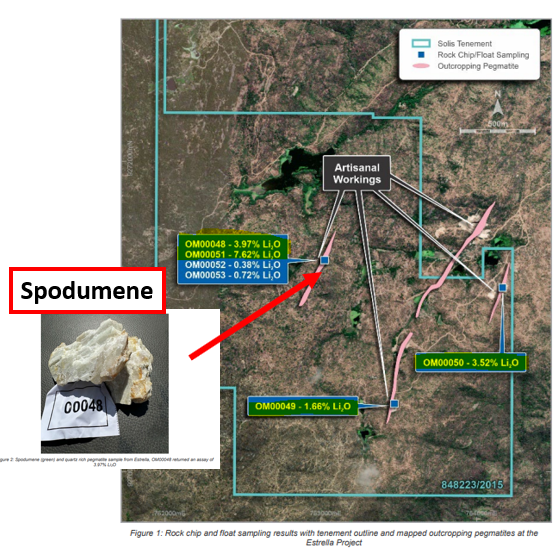 What's next for SLM?
Assay results from the Jaguar lithium project 🔄
SLM is now 12 holes into its drilling at the project, assay results are pending from three of those holes with results due by the end of this month.
Our expectations for the assay results are as follows: