Secures small cash injection ahead of insomnia relief trial
Shares Held: 3,535,112
Options Held: 0
---
Earlier today our innovative cannabis Investment Bod Science (ASX:BOD) shored up its cash position by $437,598 ahead of a series of clinical trials for its CBD products.
The small cash injection is by way of a secured loan from Radium Capital, which will recoup the principal amount as well as a 16% p.a interest component by 30 December 2023.
The loan is secured over 80% of BOD's expected R&D Tax Incentive Rebate for FY23. BOD has an R&D focus so this rebate tends to be significant. For instance, last year's rebate was over $1.5M as we covered here.
We like that BOD has secured further funding to progress its trials, especially as recent share price weakness (also impacting the broader ASX cannabis sector) would mean a capital raise would be more dilutionary. We think that with BOD utilising this loan facility, it is betting on itself being positively re-rated on the back of good progress with any one of its multiple trials in progress.
At present, BOD is advancing 10+ R&D programs, three of which are now in phase I and II trials.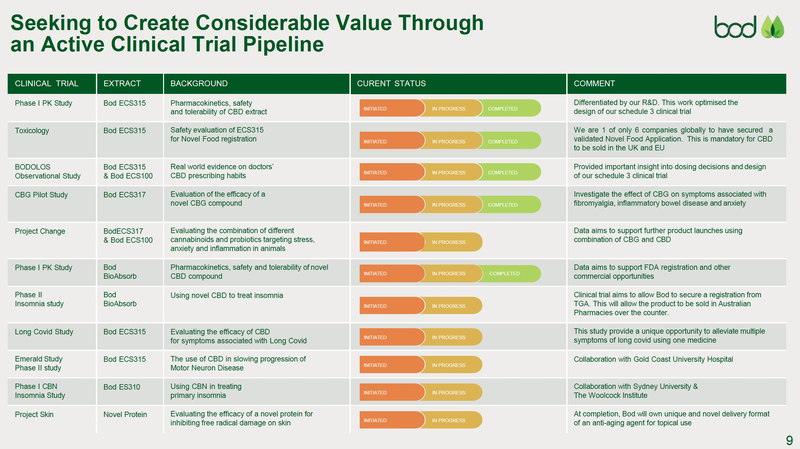 We are particularly interested in BOD's Schedule 3 (S3) low-dose CBD (cannabidiol) medication to treat insomnia. S3 products are "Pharmacist Only", meaning a prescription isn't required, only counselling and verification by a pharmacist prior to use.
This trial is currently finalising the last patient recruitment — there is a link below for anyone seeking insomnia relief that would like to apply.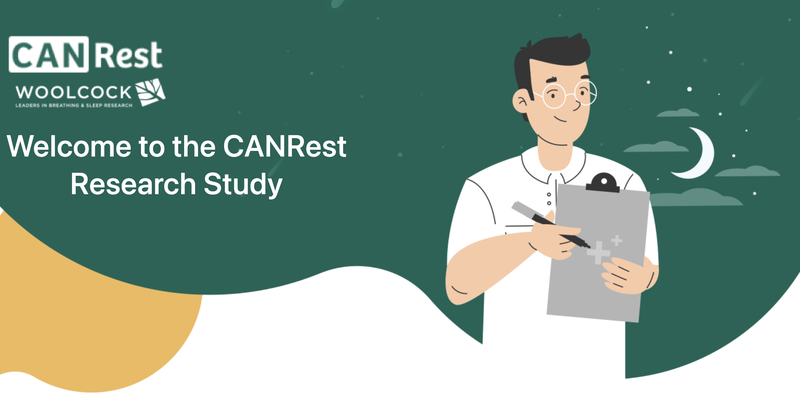 We think that if BOD can demonstrate a positive outcome through this trial, it has a good chance to launch the coveted first over-the-counter, low dose CBD product in Australia either late this year or early next year — its first crack at this untapped market.
That said, there is risk that BOD's trial doesn't show any statistically notable difference from a placebo, as was the case for Cann Group's recent trials for its S3 CBD based insomnia treatment. Naturally, this has been a significant setback for Cann Group and we suspect it has impacted sentiment for the entire sector, and BOD in particular.
What's up next?
We are keen to see final patient recruitment close for the S3 product by next month and the 12-week trial complete. That being the case, we anticipate a dossier submission to the TGA before 30 June 2023, paving the way for product launch towards the end of 2023/ early 2024.
We are also are keen to see an update on progress of the long Covid observational trial, perhaps in this current quarter.
Finally, we suspect the acquisition of Aqua Phase to be completed in the near term. As we covered here, we like the upside potential of Aqua Phase, which could revolutionise how CBD is delivered to the human body and increase the bioavailability of CBD products.