PFE:Standard lithium commits $1.3B to lithium plant at Smackover
Shares Held: 2,410,000
Options Held: 227,500
---
Earlier this week ~$770M CAD capped Standard Lithium purchased ~118 acres of land in South West Arkansas, where the company plans to build a US$1.3BN lithium processing plant.
Standard Lithium is one of the many majors operating in the Smackover Basin in USA.
Our exposure to the region is Panterra Minereals (ASX: PFE) which recently acquired a 35% interest in projects in the region.
PFE joins other majors in the Smackover Formation, including:
US$474BN Exxon
US$22BN Albemarle
US$768M Standard Lithium
US$835M Tetra Technologies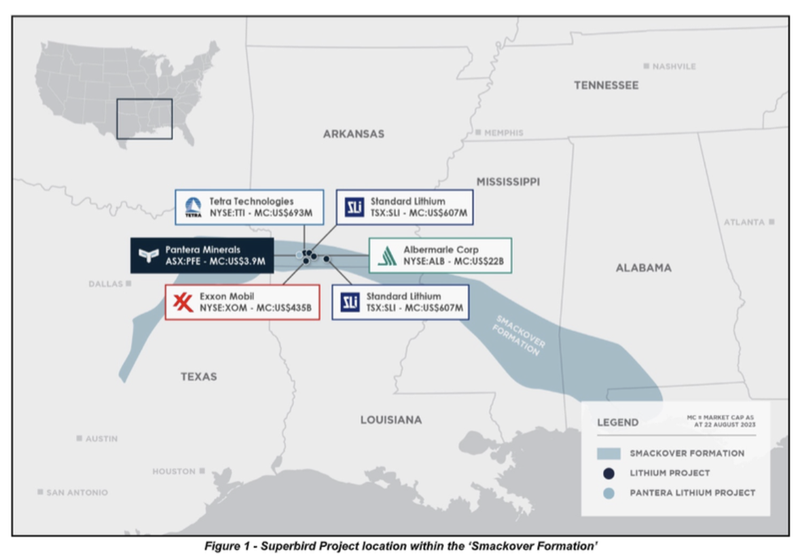 Standard expects to have its plant in construction by the start of 2025 and in production by 2027.
See the full article on Standards move here:

See our latest PFE note to see our take on PFE's 35% interest in the Smackover Basin, USA here: Pantera enters the Smackover- Next to $435BN "lithium hopeful" … uhhh Exxon Mobil?