Drill race is on and what is happening in the lithium market
Published 26-AUG-2023 12:00 P.M.
Another week gone by...
So another week closer to IVZ and NHE starting their long awaited major drill campaigns in late September.
We are tracking the race to see who will actually manage to start drilling first.
Possibly attempting a "Stephen Bradbury" in our "race to drill first", EXR went into a trading halt "with respect of a fundraising" - a key step towards drilling its own well in Q4.
Another emerging potential Bradbury in the race is GGE who came out of halt on Friday having raised $3.2M to drill its next well, also in Q4.
Drill racing aside, in the battery materials space we note that our graphite developer SGA went into a trading halt on Friday because the company says it has "received material metallurgical test results":
Back in June we wrote a note about SGA that provides some background on the metallurgical work SGA are doing to try and purify their graphite to 99.95% so it can be used in battery anodes.
Speaking of battery materials...
We recently published an in-depth lithium ebook that touches on the current lithium market, as well as the 10 lithium stocks we have Invested in for 2023 and beyond.
In our ebook, we share:
Why we Invested in each stock
What we expect each stock to achieve over the next 12 months
What could go wrong (the risks)
Analysis of the broader lithium market
An explanation of different types of lithium projects.
Commentary from lithium experts
3 years into the lithium bull market and there have been a few bumps, but no signs of it slowing down.
New discoveries are leading to material re-rates in small cap companies, in spite of the lithium carbonate price cooling off.
Major oil and gas companies like Exxon have taken an interest in lithium projects - and some of the biggest small cap winners this year have come from lithium miners.
The most recent of which is Azure Minerals, who rejected a $900M takeover bid from SQM: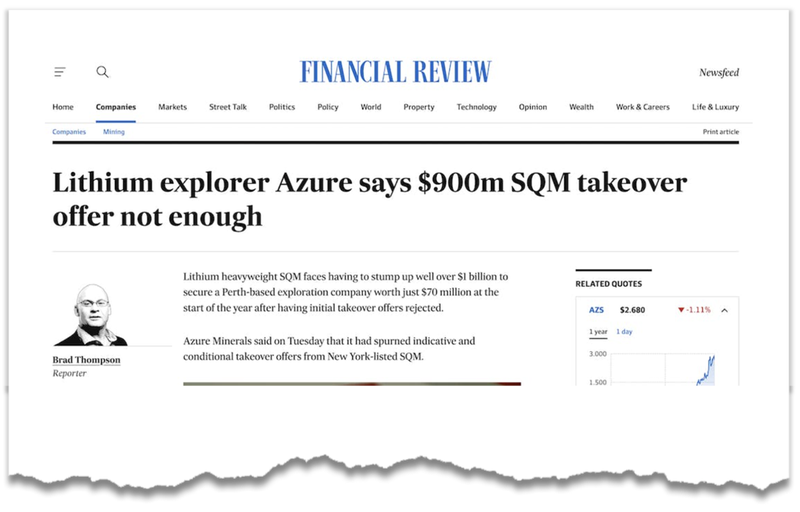 (Source)
Azure Minerals' share price has grown ~800% since it first made its lithium discovery in March 2023.
We think the market can sometimes get stuck on the spot price of lithium and lose focus of what's actually happening at the producer/supply chain level.
Short term fluctuations in demand in the first half of 2023 has meant lithium carbonate prices have come down ~60%.
The lithium carbonate price is typically what investors look at to gauge sentiment in the lithium market, but this price quotes lithium chemicals and doesn't factor in contracted supply prices OR the raw materials prices.
So, while the price for lithium chemicals wanes, the demand for raw lithium grows, and we think that the lithium thematic still has a long way to play out.
We recently published an in-depth lithium ebook that touches on this, as well as the 10 lithium stocks we have invested in for 2023 and beyond.
The current state of play in the lithium market
Despite the fall of lithium carbonate prices, raw lithium producers are still generating heaps of cash and building up cash war chests.
The most obvious of those is Pilbara Minerals which had $3.3BN cash in the bank on 30 June 2023.
With cash balances getting bigger at the top end of the market, the question naturally becomes - what will the majors look to do with all the cash?
We think it's pretty clear based on recent market moves by the likes of ~$27BN SQM and ~$35BN Albemarle.
For context - SQM attempted a takeover of Azure Minerals in WA and Albermale invested in Patriot Battery Metals in Canada.
Another tell came from an interview with Pilbara Minerals CEO Dale Henderson on the Money Of Mine podcast.
When asked what Pilbara would do with its $3.3BN cash war chest Dale answered:
"We are strong believers in the long term outlook, we think there is a structural deficit between supply and demand".
"We think however there is going to be volatility... because that's what we have experienced in the past"
"And if there is volatility, that could present great opportunities"
"At Pilbara we would like to be ready if opportunities present themselves".
(Source)
Reading between the lines, we think that what the CEO of Pilbara Minerals is suggesting is that a fall in lithium prices is an "opportunity" for the majors to pick up more lithium projects.
Seen within the context of investments from SQM and Albermarle, we can see that this is the case.
It is clear that the Pilbara CEO believes the demand for lithium will grow in line with the demand for lithium-ion batteries as the world transitions to a clean energy future.
A new lithium stock in our Portfolio
Not included in our ebook, as the news was just announced this week, our early stage exploration company Panetera Minerals (ASX:PFE) has now moved into US lithium brine exploration.
PFE has scooped up the land right next door to Exxon Mobil in the 'Smackover' region in Arkansas (through a 35% interest in a private company called Daytona Lithium).
This is a lithium brine project.
It turns out that certain historical oil fields also contain lots of lithium rich brines underground...
Over the last few months, we have seen US$435BN Exxon acquire land in the oil producing Smackover Formation in Arkansas - moving into the lithium space.
The news on Exxon's position in Smackover first broke a few months ago in May.
Since then, things have certainly moved quickly...
The region has been the subject of considerable investment by major companies like the US$607M capped Standard Lithium and US$22BN capped Albemarle.
We see this as a genuine race to secure acreage, and our tiny micro-cap Investment, PFE is now right in the thick of it.
To read our full coverage of the news read: Pantera enters the Smackover- Next to $435BN "lithium hopeful" ... uhhh Exxon Mobil?
What we wrote about this week 🧬 🦉 🏹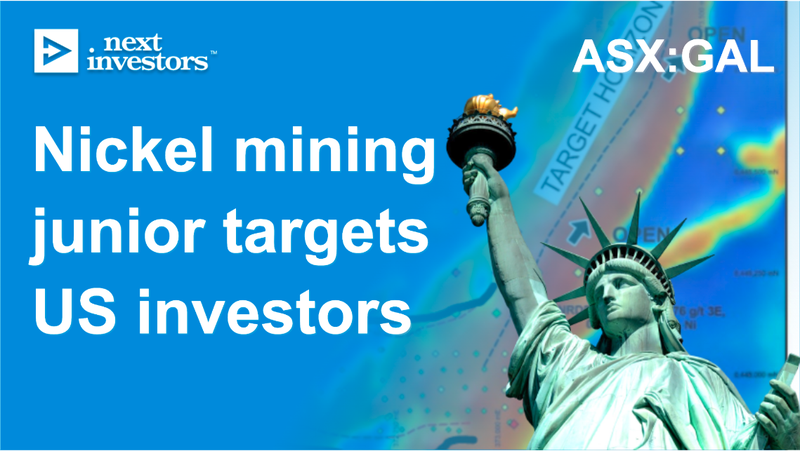 GAL lists in the US as American attention turns to critical metals
Last week GAL announced it has listed on the USA markets, opening its doors to a much wider pool of US investors.
GAL will soon be drilling to extend its nickel-PGE discovery AND to look for entirely new discoveries across its Norseman project in WA.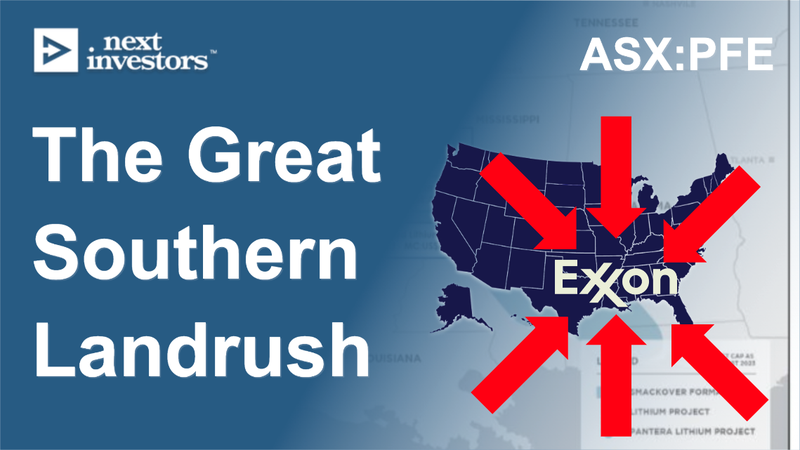 Pantera enters the Smackover- Next to $435BN "lithium hopeful" ... uhhh Exxon Mobil?
PFE announced on Thursday it has scooped up lithium brine land right next door to Exxon Mobil.
PFE's position in the Smackover is via a 35% investment in a private company that has been quietly acquiring land in the Smackover BEFORE Exxon entered the race.
🎓An introduction to mining permits & what is tenure?
Permitting is one of the most important aspects to any resources project, without a permit a project can never be developed.
In this educational article we go in depth into resource permitting and what to watch out for as an investor.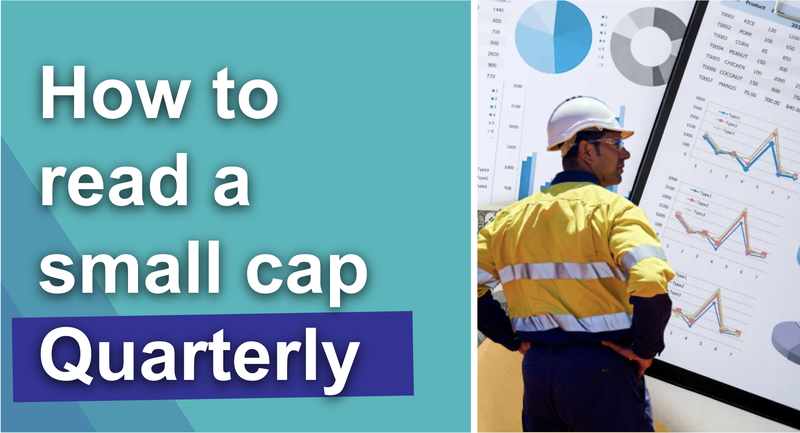 🎓 How we like to read small cap quarterly 4C reports
Ever look at a company's quarterly 4C report and not know what's good and bad?
In this educational article we will cover all of the details that you will need to know to understand quarterly reports.
Quick Takes 🗣️
PUR: Preparing to drill for lithium in the "lithium triangle"
NHE: NHE's rig is ahead of schedule
MEG: Field Work Recommenced at James Bay Lithium Project
Macro News - What we are reading 📰
Lithium
Lithium Craze Sparks 1,100% Stock Gains as Well as Deep Losses (Bloomberg)
Allkem posts record profit ahead of lithium mega-merger vote (AFR)
Rare Earths
Aussome Aussies - Rarified Air (Planet Microcap Review)
Uranium
This green city is trying a mini nuclear reactor. Why isn't Australia? (AFR)
Britain fires starter's gun on race to nuclear (AFR)
Tech
SoftBank's Arm Files for IPO That Is Set to Be 2023's Biggest (Bloomberg)
Global Politics
Run It Cold: Why Xi Jinping Is Letting China's Economy Flail (Bloomberg)
Korea battery materials maker onshores China supply chain to win US subsidies (FT)
China's blueprint for an alternative world order (FT)
⏲️ Upcoming potential share price catalysts
Updates this week:
NHE: Scheduled to drill two targets at its helium project in Tanzania (Q3 2023).

NHE put out a rig update earlier in the week. The rig has now gone through the Suez Canal and isn't very far away from Tanzania. We are tracking the rig move here.

EXR: Daydream-2 appraisal well, QLD

EXR went into a trading halt "with respect to a fundraising" event. The company should come out of halt on Tuesday so it will be interesting to see what happens. See the ASX announcement here.
No material news this week:
BOD: Phase III clinical trial for CBD insomnia treatment (end of August)
GAL: Drilling at its Jimberlana & Mission Sill prospects at its PGE project in WA.
IVZ: Drilling oil & gas target in Zimbabwe, Myuku-2 (Q3, 2023)
DXB: Interim Analysis of Phase III Clinical Trial on FSGS (March 2024)
LYN: Drilling its Bow River nickel-copper-PGE project in WA
TMR: Maiden JORC resource estimate for its Canadian gold project
TG1: Drilling at its NSW gold project in May
LCL: Drilling at its primary PNG copper-gold target
SLM: Maiden drill program at its Brazilian lithium project
LNR: >10,000m drill program at rare earth's project in WA
88E: Flow test well, Alaska (Q4, 2023)
Have a great weekend,
Next Investors
---