FOD to benefit from Brazilian OJ supply chain squeeze?
ASX:FOD
Aug 30, 2022
Investment Memo: FOD IM-2022

---
Our fast moving consumer goods/juice Investment Food Revolution Group (ASX:FOD), may benefit from a global supply chain squeeze emanating from Brazil.
Brazil makes up ~50% of global OJ production and 80% of global export.
Inevitably, some of this export supply winds up in the juices available in Australia - particularly the ones made from concentrate.
Luckily, FOD's flagship OJ brand the Original Juice Company uses only Australian oranges - so we think it is likely they will escape any potential supply chain issues.
We note the following coverage from Bloomberg in April which outlines how crop disease in Florida has caused billions in damage to the state's economy, while Brazil struggles to maintain stockpiles:

This in turn has caused global supply of industrialised frozen concentrate orange juice to reach the lowest levels seen over the past 10 years.
This comes as the price for Brazilian orange juice rose by 14.0% in Q2, up 50.4% year on year in July 2022 - despite a better crop output.
Brazilian OJ exports are up as of July: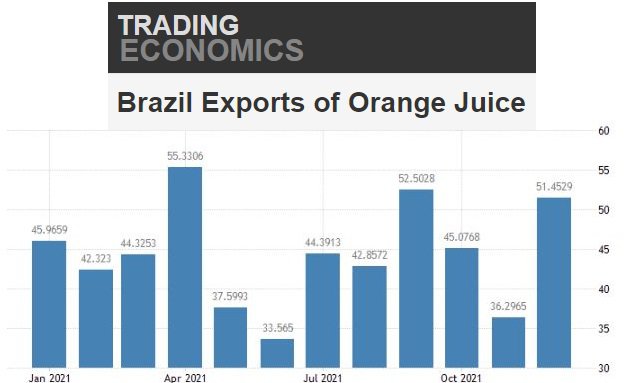 But this may not be enough to stop the upwards momentum on the orange juice CFD chart seen below: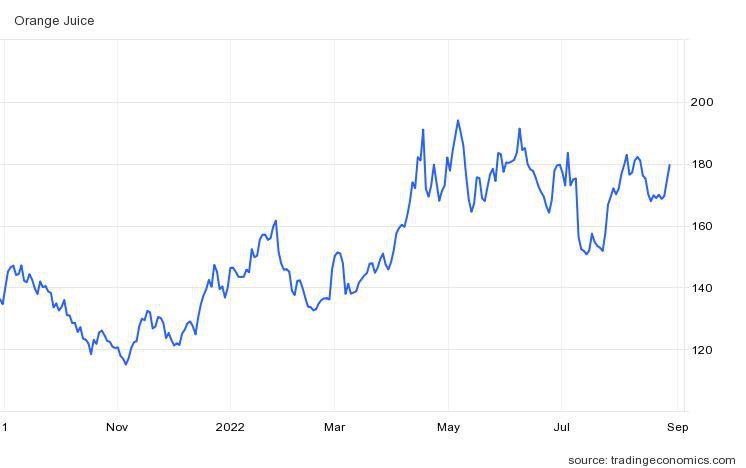 We think all of this adds up to a macroeconomic environment in which FOD may benefit due to its domestic supply chain.
The juice tastes great too, in our opinion.
What's next for FOD? CEO Steven Cail noted in the most recent quarterly that FOD's primary goals after a business reset stage, was to go after "further distribution both domestically and into targeted international markets." We think this is part of FOD's transition to a growth stage after getting the foundations of the business right.
---