AKN: Early metallurgical results promising
ASX:AKN
May 10, 2022
Announcement
Our junior base metals investment AuKing Mining (ASX:AKN), which has a sizable resource at its flagship Koongie Park project in WA, today provided an update on the project's Onedin deposit.
Koongie Park has an existing JORC resource of 8.9Mt at 1.01% copper, 3.67% zinc, 0.77% lead, 0.16g/t gold, and 26g/t silver, with drilling programs planned to expand this further.
The key question is whether AKN can liberate the valuable commodities here, as the metallurgy is complex. This is what we want to see next from AKN, along with our #2 Objective from our AKN Investment Memo, namely the met results: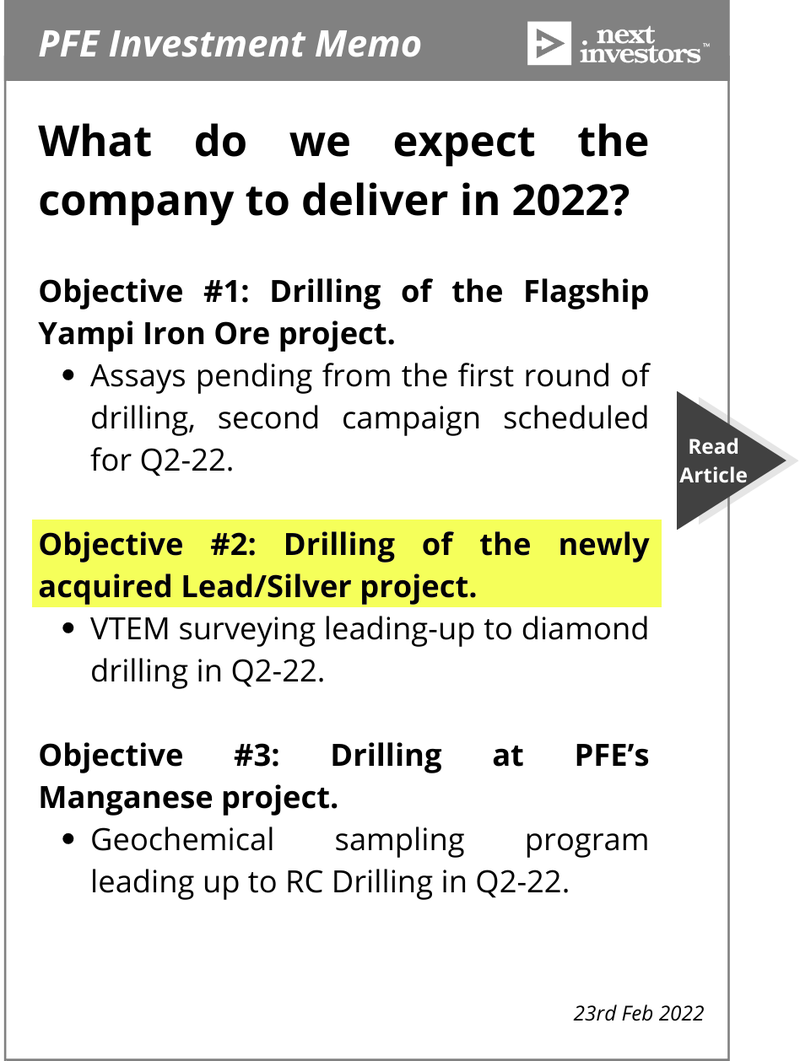 Today, AKN provided a progress update on the met results for its most advanced deposit at its flagship, Onedin.
Initial testwork has established the existence of secondary carbonate species in the Onedin mineralised zone, as well as the potential to achieve recovery rates above 75% for the copper, zinc and other minerals hosted within those carbonates
Although more work is required, this is promising as it supports the fundamental basis that AKN acquired Koongie Park - that much of the resource would be hosted in carbonate material. That being the case, AKN is confident of being able to leach out much of the valuable base metals.
This testwork also showed that shallower, heavily weathered Onedin material containing lower grade copper and zinc appears to be dominated by the existence of iron oxide/hydroxide material.
Traditional leaching is not very effective with this material, hence another processing path is required to recover the copper and zinc (and other minerals) here - this is a focus of current met testwork.
We anticipate the next update on met work in early June, which should shed some light on whether a processing solution can be found.
---