YPB Strike Sales Deal in Booming Chinese Milk Formula Industry
PUBLISHED: 20-11-2019 10:06 a.m.
The Chinese demand for Australian manufactured milk is insatiable – and product authenticity is of utmost concern to Chinese parents.
However, it is becoming more and more difficult to determine what products are 'hot' and which are legal.
Take for example Amazon's marketplace, which has grown to millions of sellers, making it hard for the tech behemoth to adequately police the platform.
Infant baby powder is one product under fire on the Amazon site.
Then there is $1.4 billion capped Blackmores Ltd (ASX: BKL), which has been trying for years to stamp out the flood of counterfeit products into China.
It has had mixed success.
Former Blackmore's CEO Christine Holgate (now CEO of Australia Post) told the SMH, "I was at Blackmores for nine years. I saw a lot of fake Blackmores products coming out of China. I could honestly tell you by the end of those nine years, I could not tell the difference."
So, if Amazon, or even Blackmores, can't protect its customers, who can?
Well it seems YPB Group's (ASX:YPB) technology is more than capable of doing what Amazon can't.
YPB's strategy of focusing on high need, mass market verticals such as dairy, wine, pharmaceuticals, health and beauty, and legal cannabis has come to bear with its latest commercial sales agreement.
The company today announced it had signed a 2+2 year sales contract with Nature One Dairy for the integration of its consumer engagement and serialised authentication solution, Connect, into its milk powder tins.
Importantly, Nature One Dairy is one of Australia's milk formula manufacturers accredited by the Certification and Accreditation Administration of the People's Republic of China (CNCA) for export to China.
Given its accreditation, ensuring that its products are above reproach is paramount to the company's reputation.
Nature One Dairy CEO, Nick Dimopoulos, said, "We are excited by YPB's solutions that for the first time allows us to better understand and directly engage with our consumers to boost our serialisation and marketing effectiveness. We chose YPB due to their technology leadership, and the functionality and ease of implementation of its solutions."
To date Nature One Dairy has not had any counterfeiting issues and it wants to keep it that way, which is why it chose YPB's technology.
The deal with YPB strengthens Nature One's security measures, which are of great importance to a company that started exporting to China in January 2018.
Nature One Dairy sells across 1800 Chinese outlets, so this is an important contract for YPB with the company set to embed its consumer engagement and serialised authentication solution, Connect into Nature One's manufactured milk powder tins.
The first manufacturing run incorporating Connect is scheduled for January 2020 – just a couple of months from now.
Importantly for investors, this is when YPB expect sales to start to materialise, with first revenues to follow shortly after.
YPB will book revenue from this deal in three ways:
Supply of QR codes on a fee per unit volume basis;
SaaS fees for the provision and management of Connect (an all-important recurring revenue component); and
Website and other consumer marketing content development as required.
This sales agreement could also open up Nature One Dairy's broad range of domestic, Chinese and ASEAN wholesale customers to YPB: one is pharmacy giant Sinopharm, the other is Chinese food and beverage multinational Bright Foods.
Given the size of the market YPB has just entered into, this is a big deal for YPB.
It looks like markets are well and truly opening, so let's catch up with the latest movements from...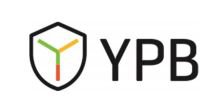 YPB Group Limited
ASX:YPB
Share price: 0.006 cents (at 20 November)
Market capitalisation: $8.1 million
YPB Group's investment case: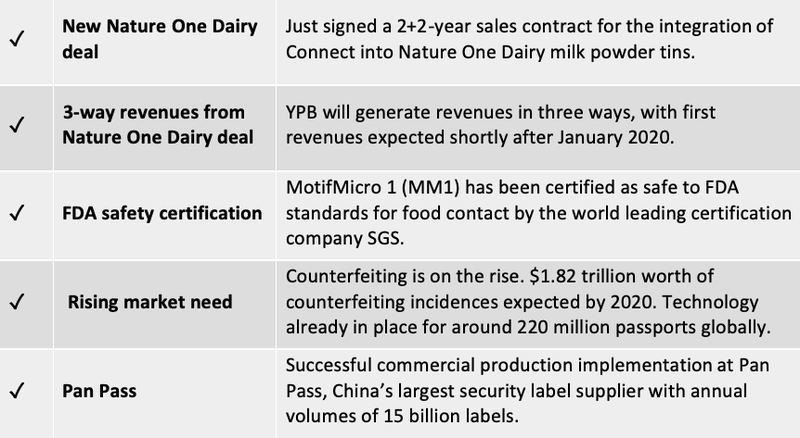 It has been a couple of months since we last caught up with YPB Group (ASX:YPB) and in that time the company has been busy extending its global footprint.
Read our previous article:
YPB to Generate First Revenues for its Breakthrough Anti-Counterfeit Technology
It has been particularly busy in the last couple of weeks, beginning with FDA certification and culminating in today's potentially market moving news.
YPB signs sales contract with Nature One Dairy
You may have heard of Nature One Dairy. It is one of Australia's leading producers of nutritionally-enhanced milk powders.
And it could be the company that solves the baby formula shortage crisis, one that is adding to a different kind of crisis – counterfeit formula:

Nature One Dairy operates under its own NATURE ONE DAIRY® label, but also has white-label brands under its banner, which YPB will also look to integrate into when the right time presents itself.
It is, in fact, one of Australia's only milk formula manufacturers accredited by the Certification and Accreditation Administration of the People's Republic of China (CNCA) for export to China.
That's a big deal. It gives the company credibility in a highly competitive market, but also gives its consumers peace of mind.
This is why product protection is so important to Nature One Dairy and is one of the reasons it has engaged YPB in an initial term of two years with an automatic renewal for a further two years.
The sales contract anticipates substantial volume growth over the contract life from the Nature One Dairy brand's own volume growth and adoption by its white-label customers over time.
YPB will also benefit as Nature One Dairy will promote YPB's solutions to its third party customers to enhance and differentiate its own product offering. Remember, Nature One Dairy has a large range of domestic, Chinese and ASEAN wholesale customers including Sinopharm and Bright Foods.
A further advantage is the integration of YPB's SaaS Connect consumer engagement solution.
Nature One Dairy consumers will be able to scan product QR codes.
Scanning these codes will enable YPB's Connect platform to capture individual data (with consent), which will enable brands whose end consumers were previously remote and invisible, to build clear consumer profiles and develop ongoing relationships via a direct-to-smartphone digital channel.
The scan will also open an authentication window in which entry of a serial number checked against the Connect database confirms product authenticity.
This is highly important in the fight against counterfeit, particularly in China.
The final piece of this puzzle is that YPB will also be working with Matthews, the leading supplier of intelligent product identification, product inspection and software traceability solutions to Australian manufacturers, to integrate Connect into Nature One Dairy's production processes.
Matthews expects to expand its commercial relationship with YPB over the coming months, which should provide YPB with further uplift.
Matthews Australasia regional sales manager, Matt Nichol, said: "YPB has been able to demonstrate a very good understanding of our customers' manufacturing requirements as well as the requirements of the consumer in China. YPB working directly with Nature One Dairy and Matthews Intelligent Identification has been an enjoyable experience providing guidance and direction from their years of experience. Matthews has a large customer base who manufacture and export products to China and around the world. We look forward to introducing other Matthews clients to the YPB technology."
The Nature One Dairy deal is a significant step forward for the company, but it is the culmination of a big couple of weeks that began with...
FDA Certification
Motif Micro 1 (MM1), YPB's new smartphone-readable, forensic authentication mark, has been certified as safe to FDA standards for food contact by the world leading certification company SGS.
SGS is a multinational company headquartered in Geneva Switzerland and is recognised as the world's leading inspection and certification group.
SGS tested the overall stability and food safety of inks and plastics infused with MM1 to both US FDA and Chinese standards and certified MM1 to pass FDA 21CFR177.1520 and GB 4806.7-2016 food contact requirements and therefore are safe and stable for use in food packaging applications.
This certification is globally recognised globally, including by the US FDA and provides YPB with a key technical milestone and a critical commercial milestone for the widespread adoption of the MM1 technology.
You can read more about it in the following Finfeed article:

Speaking of Micro Motif
YPB announced this week the successful commercial production implementation of its Motif Micro smartphone readable authentication solution at the PanPass' flexo printing line in China.
This confirms this particular path to revenue generation for YPB.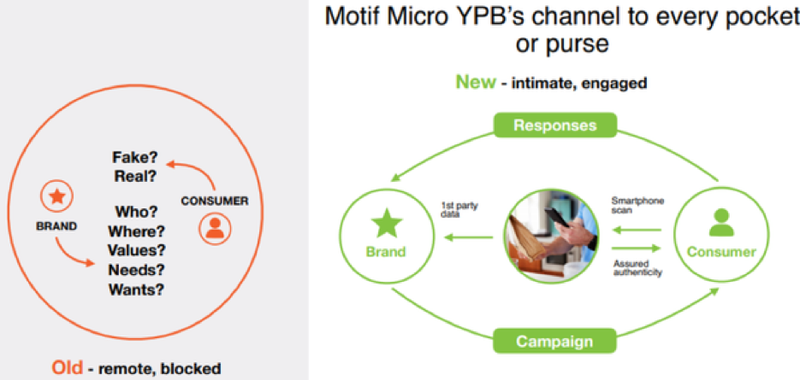 PanPass is reputedly China's largest security label supplier with annual volumes of 15 billion labels.
The trial with PanPass was a high volume commercial production run where YPB's Motif Micro 1 forensic physical marker was successfully incorporated into thousands of flexo ink labels, effectively under standard 'real world' conditions for a high volume production line.
This successful PanPass trial is a highly value-enhancing milestone for YPB and is believed to be a historic world first – the printing of a high security smartphone readable authentication technology on a commercial printing line.
It demonstrates Motif Micro 1 can be quickly and seamlessly incorporated into existing production processes with no disruption and with negligible incremental cost.
The final word
From FDA Safety Certification to one of the most important sales deals in its history, YPB has had a big couple of weeks.
The agreement with Nature One Dairy is huge, not only from a revenue generation perspective, but also as it strengthens its foothold in potentially lucrative Chinese markets — in this case the baby formula market.
With counterfeit baby formula products flooding the market, YPB's agreement with Nature One Dairy can give people peace of mind when purchasing baby products.
That in itself is invaluable and should confirm to shareholders that YPB has stayed the course of targeting high need, mass market verticals.
---