World First: Lithium from geothermal brine offtake deal signed in the USA
As long term shareholders in Vulcan Energy Resources (ASX:VUL) we are pretty excited about news we read in the mainstream media over the weekend.
VUL is developing its Zero Carbon LithiumTM Project from geothermal brines in Germany - right near all the major European car makers...
Across the Atlantic in the USA on Friday night, General Motors (one of the biggest car companies in the world) announced that it had signed a "strategic investment and commercial collaboration" to secure supply of sustainably produced lithium from geothermal brines locally in California from a company called "Controlled Thermal Resources"
We understand this is the world's first offtake of lithium produced from geothermal brines, and a big vote of confidence in the concept
Big congratulations to Controlled Thermal Resources.
VUL is working to deliver success in sustainably sourced lithium from geothermal brines, except located in Europe, a much larger electric vehicle production centre and market.
We also note that European automakers are ahead in their switch to electric AND VUL's project has some significant advantages relative to some of the geothermal brine projects in California, including a larger resource size, access to existing geothermal wells for its successfully operational pilot plant, and lower impurities in the brine. Critically, VUL also has an expert team in-house for Direct Lithium Extraction and geothermal project development.
Auto giant General Motors being the first cab off the rank to secure and own a sustainable lithium supply could be a huge boost to our investment in VUL if other automakers now start rushing to put their foot on their own lithium supply.
We believe offtake agreements announced by VUL will deliver the next share price rerate - VULs share price has been very slowly and steadily creeping up over the last few months...
As every car manufacturer around the world rushes to switch to electric vehicles we hope this news could be the start of a trend of major car manufacturers moving to secure and own ethically sourced battery material supplies.
We also think it's a big positive for VUL who we hope can deliver an offtake with one of the European auto giants.
Reading into General Motors' press release on the deal, their key requirements for battery metals seem to be:
✅ Ethically and sustainably sourced
✅ Environmentally friendly
✅ Local to the country where the carmaker is located
These are the key reasons we invested in VUL's Zero Carbon LithiumTM Project in Germany where the majority of European car manufacturers are located.
Here is the key highlights from the General Motors press release
(click to read the full version)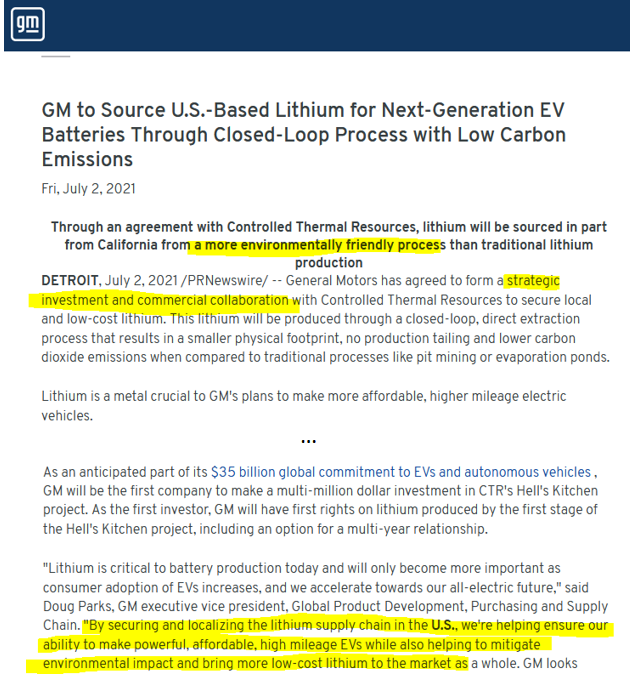 This news is all over mainstream media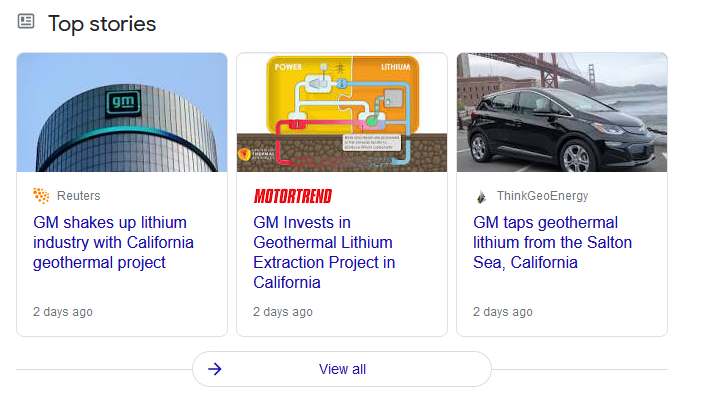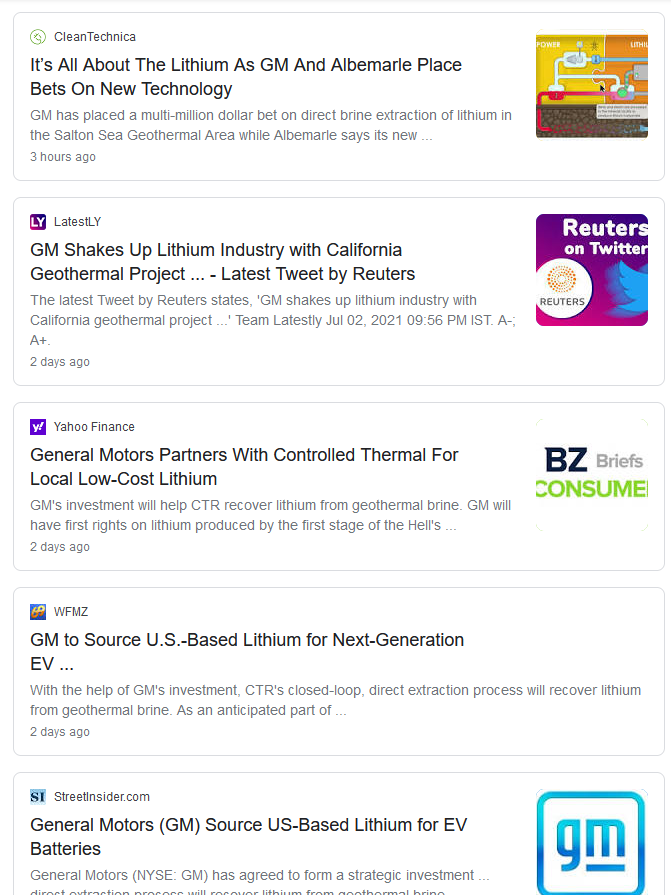 ---