Triple Play: The ASX Micro Cap Pursuing Billion Dollar Markets
PUBLISHED: 23-06-2016 09:48 a.m.
This ASX micro cap stock has not just one but three potentially winning plays.
The company, with a market cap of under $1.5M, has interests in two biotech entities, and also has a stake in a high potential offshore oil and gas play with a key exploration event on the horizon.
It is focused on building its valuation through its diversified portfolio, and with assets focused on delivering into large markets, it may not take much for this company to improve its valuation from current levels.
It's making headway with an innovative gene technology treatment through one if its biotech assets, that is showing positive early results in an area no one has really yet been able to crack in the $100+ billion liver cancer market.
The other biotech asset that this ASX stock has invested in is commencing a sales campaign in the brain monitoring market – a market worth $1.08 billion as of 2012 and set to be worth $1.63 billion by 2017.
An exclusive distribution rights to distribute the brain monitoring technology throughout Australia and New Zealand has just been signed.
This same biotech entity has also been granted a patent relating to its monitoring system, which adds to its extensive patent portfolio. It has 22 patents granted throughout Australia, New Zealand, the United States and China.
Now, micro cap companies can be risky, and there is no guarantee of success in any investment, so apply caution and seek advice from authorised financial advisers.
Essentially this company's investment in all three entities could contribute to an improved company valuation, with all three entities displaying strong upside potential. The diversification also gives it a safety net and protection from specific industry fluctuations.
It's not often that an ASX company has its runners on track all at once, two of which are at the gate and another that is being prepped in the stables ready for its maiden run.
Introducing: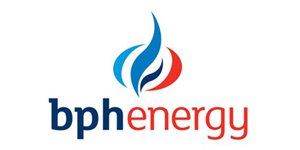 BPH Energy (ASX:BPH) is an Australian based company well diversified through its investments in the fields of medical biotech and an unlisted oil and gas exploration company, Advent Energy.
The company is currently conducting a Share Purchase Plan , offering eligible shareholders the opportunity to purchase BPH shares at $0.00533 per share. The SPP closes 5 th July, for the other key dates, refer here .
Through its biotech investments, BPH is focused on developing biomedical research and technologies spun out of Australian Universities and Hospital Institutes in an effort to bring these products to market.
The three BPH investee companies are as follows: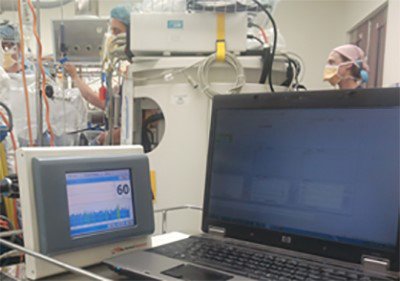 Let's take a look at BPH's investee companies in more detail.
Cortical Dynamics is positioned in the $1 billion+ brain monitoring market.
Coritcals' lead product, the Brain Anaesthesia Response ("BAR") Monitor, adds value to the industry by giving anaesthetists accurate feedback of how the patient is going during a medical procedure.
This helps to measure whether the patient is over or under anaesthetised, allowing for optimal anaesthesia to be administered.
Molecular Discovery Systems is involved with gene suppression technology in the treatment of cancer. The company has partnered with the Harry Perkins Institute of Medical Research to investigate HLS5 gene expression in tumour growth, particularly that seen in liver cancer.
Early pre-clinical trials have returned excellent results, showing that lowered expression of the HLS5 gene can lead to liver cancer and further research work has shown that by increasing the gene's expression the cancer can be prevented.
Molecular Discovery Systems aims to bring their technology to market through partnerships and future trials into the $100 billion+ cancer market.
Advent Energy has an onshore gas project in the Bonaparte Basin region north of Western Australia, and an offshore gas project in the Sydney Basin looking to supply the growing gas demand on Australia's eastern seaboard.
All three entities are viable investments in their own right, however with BPH taking positions in all three of them, we can see the diversification mitigating risk at play here, whilst still providing great upside potential – especially given BPH is capped at less than $2 million.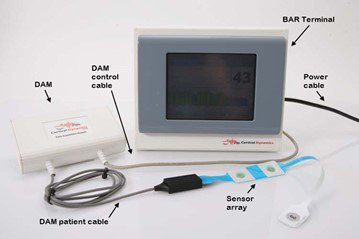 Cortical Dynamics
Cortical is an Australian based medical device technology company that is a developer and marketer of a paradigm busting next generation brain function monitor.
BPH holds 3.89% of Cortical Dynamics with the option to increase its holding to in excess of 16 % through the conversion of its secured loans.
Cortical is now commencing its sales campaign in the brain monitoring market, a market worth $1.08 billion as of 2012 and set to be worth $1.63 billion by 2017.
With the product demonstrating its superiority in technology to current instruments used in practice, Cortical believes it will have a strong competitive advantage in the market which can already be seen with the letter of intent signed by Device Technologies Australia.
Under the LOI, Device Technologies Australia will have exclusive distribution rights for Australia and New Zealand for the sale of Cortical's products for a period of six months. Subject to overall market assessment outcome, Device Technologies will have the right to continue exclusive distribution rights for an additional 4.5 years.
BAR Monitor
Aptly named due to its function as a Brain Anaesthesia Response (BAR) monitor and initially developed at Swinburne University, the BAR Monitor offers clear solutions to the current problems posed using current methods in medical practice which we will touch on later in the piece, including the patient being either over or under anaesthetised. Neither of which is ideal.
The BAR monitor draws upon the latest advancements in the field of understanding how the brain's rhythmic electrical activity is produced and is designed with the objective of better detecting the effect of anaesthetic agents on brain activity, aiding in keeping patients optimally anaesthetised.
The device measures the patient's brain electrical activity, the electroencephalogram (EEG), in order to get a read on how deeply anaesthetised a patient is during a medical procedure.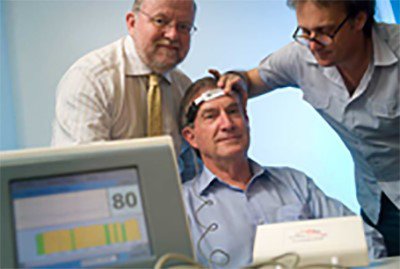 The device is able to capture this data through a single use adhesive sensor placed on the patient's forehead and deliver that information to the anaesthesiologist who is present in live-time.
With medical and surgical applications advancing, the need for superior brain monitoring is set to increase with it.
Initially BPH will market to the applied area of TIVA (Total Intravenous Anaesthesia), a method of inducing and maintaining general anaesthesia without the use of any inhalation agent.
This is becoming more widely accepted worldwide, particularly in Western Europe with up to 50% of operations now using TIVA.
BAR Monitor offers solutions to current risks in the anaesthesia market
This novel approach using the BAR monitoring system has the potential to become the new gold standard in medical procedures involving the need for anaesthetisation patients.
Prior to the development of the BAR Monitor, all of the existing EEG based depth of anaesthesia monitors were known for their limitations:
Inability to monitor the analgesic effects.
Not all hypnotic agents are reliably measured.
The anaesthesiologists can now, thanks to the BAR Monitor, have the latest in technology assist in their decision making during the entire procedure.
The BAR Monitor offers data specific from the patient in real time assisting the anaesthesiologist to make precise decisions to better ensure safety for the patient.
The last thing anyone wants is to wake up in the middle of a surgery.
The use of this technology can assist the anaesthesiologist to administer the correct dosage for the patient by monitoring their brain wave activity ensuring the patient is optimally anaesthetised throughout.
This also assists a decrease in any potential side effects from being 'put under'.
The mortality rate resulting from anaesthesia is less than 1 in 200,000 which is a significant improvement from 1 in every 1500 as it was in the late 1940s. However there are many complications that can occur when going under anaesthesia.
Whilst patients who undergo a procedure are told of the risks and sign disclaimer forms, significant legal ramifications and their associated costs still exist.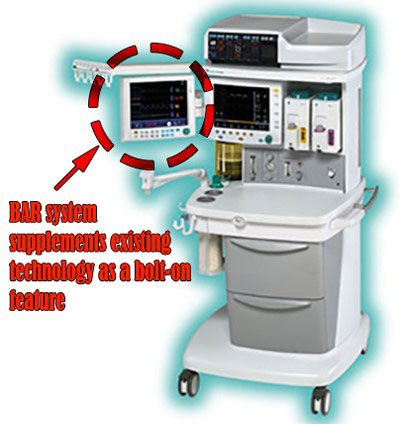 The key is to minimise risk by focusing on safety and this is where the BAR Monitor steps up to the plate.
The cost to a hospital to buy a state-of-the-art product like the BAR Monitor is nothing in comparison to the litigations costs that are associated with medical mishaps.
Analysis conducted by The Telegraph found that over a 5 year period, 20 hospitals trusts paid out a whopping £1.1 billion for medical blunders .
Essentially, Cortical's BAR Monitor can be seen as an investment for hospitals, rather than a cost.
For this reason, Cortical's BAR Monitor technology stands a good chance to be taken up by the market. There is also the added factor of safety and mitigation from potential litigation costs.
$1BN+ brain monitoring market
In 2012, the global brain monitoring market was valued at $1.08 billion and is predicted to grow yearly by 8.6% to reach $1.63 billion by 2017.
That's 50% market growth in 5 years!
If Cortical is able to capture a portion of this market and its expected growth, BPH shareholders could be well rewarded.
Having successfully attained both TGA certification and the CE Mark in the European Union, the BAR Monitor is ready for commercialisation in both Europe and Australia.
Cortical's Chairman Mr David Breeze said, "This is an extremely significant development for Cortical. We are now in a position to market the BAR in one of the worlds' largest EEG brain function monitoring equipment markets. The global brain monitoring market is valued in excess of $1 billion."
With approval for the European and Australian marketplace ticked off, Cortical is already on the front foot, having discussions with both hospitals and medical product distribution companies, with near term sales expected to start flowing through.
This can be seen in the recent letter of intent signed by Device Technologies Australia, who under the agreement will have exclusive distribution rights for the sale of the BAR monitor to the Australian and New Zealand market place.
Cortical will initially focus marketing efforts on TIVA – a method where inducing and maintaining general anaesthesia without the use of any inhalation agent.
This method is becoming a more widely accepted form of administering anaesthesia, particularly in Europe.
Patent protected
Recently Cortical was awarded its fourth successful patent in the dominant United States market.
The US makes up an estimated one third of the global EEG/EMG/ brain function monitoring market, making this a big win for the Australian company.
The US patent, 'Brain function monitoring and display system' was awarded in April 2016, is valid until September, 2031.
On 16 June 2016 Cortical was granted a separate Australian patent for its BAR Monitoring System titled: 'Composite brain function monitoring and display system' and is valid until 2031.
The company now boasts a total of 22 patents granted throughout prime regions including: Australia, New Zealand, the United States, Japan and the People's Republic of China.
Cortical's technology has the ability to be applied to other EEG based markets, including Neuro-diagnostic, drug discovery, drug evaluation and the emerging Brain Computer Interface (BCI) market.
With strong patent protection across multiple regions the BAR Monitoring technology is somewhat shielded from potential competition.
With having patents awarded for 15 years in length, Cortical should have plenty of time to differentiate itself in the market place. In turn this should lead to better market protection and hopefully increased revenue generation, benefitting BPH shareholders.
However at the same time, this technology is in the early stages of commercialisation, and there is no guarantee of success here. Apply the appropriate level of caution to all investment decisions.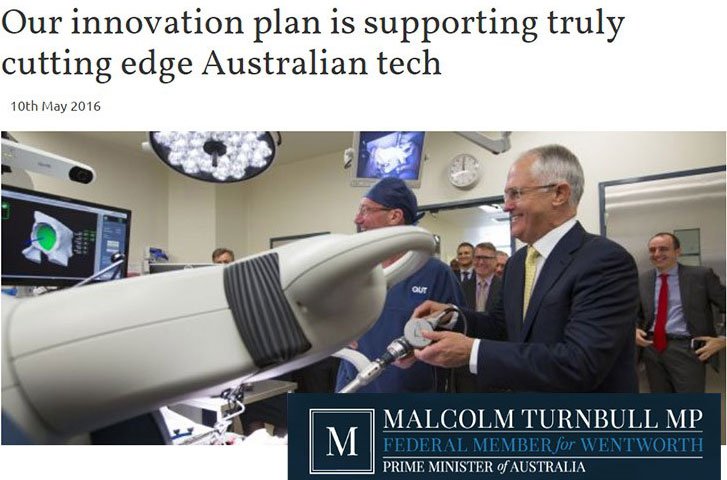 Molecular Discovery Systems Ltd
Molecular Discovery Systems (MDS), a 20% owned subsidiary of BPH, was launched in 2006 for the purpose of drug discovery and the validation of biomarkers for disease, therapy and diagnostics.
MDS is working with the Molecular Cancer Research Group at the Harry Perkins Institute of Medical Research to validate the tumour suppressor HLS5 as a treatment for cancer.
The Perkins Institute have revealed that HLS5 (TRIM35) is capable of slowing the growth of tumour cells in culture.
The two main focuses going forward will be:
Understanding how reduced expression of HLS5 influences the biochemical and molecular pathways resulting in the development of liver cancer.
Develop molecules that can increase HLS5 expression to overcome the deficit seen in liver cancer patients. Lead compounds have already been identified to increase the activity of the HLS5 gene.
Essentially the researchers want to know why low level expression of this particular gene causes cancer and then how to fix it by increasing its expression.
MDS' primary focus at present is with its HLS5 Tumour Suppressor Gene (TRIM35) technology and its potential to treat people with liver cancer.
HLS5 – targeting cancer on a gene level
Researchers at the Perkins Institute were first to identify HLS5 (TRIM35) as a tumour suppressor.
Whilst originally discovered for its role in blood cell development, further studies in China found that low levels of HLS5 (TRIM35) were strongly correlated with human liver cancer development and that reduced TRIM35 gene expression could be a prognostic marker for the disease.
A major issue with several cancers, including liver cancer, is the difficulty with early detection.
Signs and symptoms of liver cancer tend to only show in the later stages, by which time it is often inoperable, highlighting the need for better early detection methods.
As expression of HLS5 is reduced in a large number of liver cancer patients, increasing expression of this gene in these patients may provide a treatment.
This is where MDS's HLS5 gene technology fits in.
Liver cancer prognosis is terminal
Did you know that liver cancer is the second leading cause of all cancer deaths worldwide?
Few people are aware of this fact .
According to the World Cancer Research Fund International, that 780,000 people around the world were diagnosed with liver cancer in 2012, and that 745,000 died from the illness, making it a terminal illness.
With the disease seemingly affecting certain ethnicities differently, a report published in the Chinese Journal of Cancer found that in China there were 355,595 new reported cases of liver cancer and 322,416 deaths in 2011.
This accounts for around 50% of reported liver cancer related deaths throughout the world, making it an epidemic in China that needs urgent attention. Whilst the survival rate in many cancers has improved over the past two decades, there has unfortunately not been a major improvement in the prognosis of liver cancer.
In fact, deaths due to liver cancer have actually increased over the past few years despite the overall death rate from cancers decreasing.
Limited treatment options available
One of the greatest challenges facing the oncological field is without doubt the treatment of liver cancer.
With no silver bullet solution to the disease available at present, HLS5 offers a novel approach by targeting tumour growth.
BPH, through its investment in MDS, is seeking to be at the forefront of innovation with regards to disease diagnostics and treatment.
Early success with HLS5
With pre-clinical trials looking extremely promising and lack of alternatives available, MDS and by extension BPH are in discussion with biotech investment funds to progress this new gene technology.
Two peer reviewed scientific papers have also been published confirming HLS5's role as a tumour suppressor gene.
If you want to read more about these studies on HLS5 (also known as TRIM35) you can find them here and here .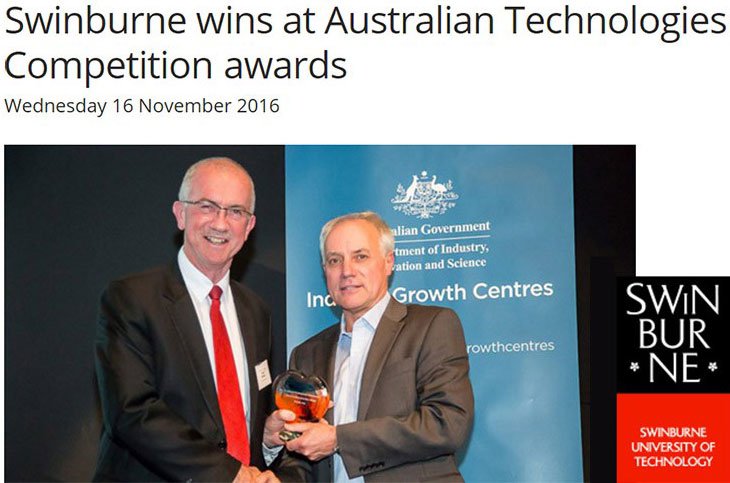 The reports found that higher levels of expression in the HLS5 gene were able to supress tumour growth which supports findings from researchers at the Harry Perkins Institute of Medical Research.
Should results continue to come back positive during early phase trials, HLS5 may be fast-tracked to market in a bid to offer sufferers of liver cancer a treatment that may help reverse their condition or halt its progress.
Fast-tracking is common place in the treatment of diseases that are considered fatal and have few therapeutic options available.
Thankfully companies like MDS, and by extension, BPH, are on the front lines tackling this beast head on developing the latest in both diagnostic and therapeutic technologies to combat the disease.
Drug development
These diagnostic and therapeutic technologies are at the forefront of cancer science and where all the current interest in the oncological industry is in terms of finding a potential treatments and perhaps one day a cure.
With evidence gathered from preclinical studies and other reports identifying HLS5 as a tumour suppressor, opportunities to partner with or license out the gene technology to drug companies will be looked at to get this potentially life changing gene technology to market.
And that is where BPH shareholders could stand to benefit most.
However at the same time, it should be noted that this is a very early stage asset, and it is always a good idea to consider your own personal circumstances, and seek professional financial advice before making an investment.
Immediate access to other disease treatment markets
The great thing with medical breakthroughs on one particular form of disease is that quite often there is a spill over effect into other ailments.
This can be achieved through further clinical trials or typically something as simple as off-label prescribing , where a doctor may prescribe an FDA approved drug for a condition other than what the drug was initially approved for.
For example, this is quite common in oncological treatment where an approved treatment may target multiple tumours, however FDA approved testing was only carried out on a specific type of cancer which was chosen at Phase 1 or even Phase 2 of trials.
However pre-clinical stage testing may identify that the particular drug is effective on multiple tumour types.
For example, HLS5 was originally discovered as a tumour suppressor associated with cervical cancer.
Based on research previously undertaken the HLS5 gene technology has the potential to extend beyond cancer and may regulate multiple disease pathways and therefore be applicable to a wide range of diseases including Huntington's, Parkinson's and HIV.
Should HLS5 gain FDA approval its market potential extends far beyond just the treatment of liver cancer and may have immediate access into the market for other diseases.
This will assist MDS to expand its gene technology, and also provide patients with new and alternative treatments.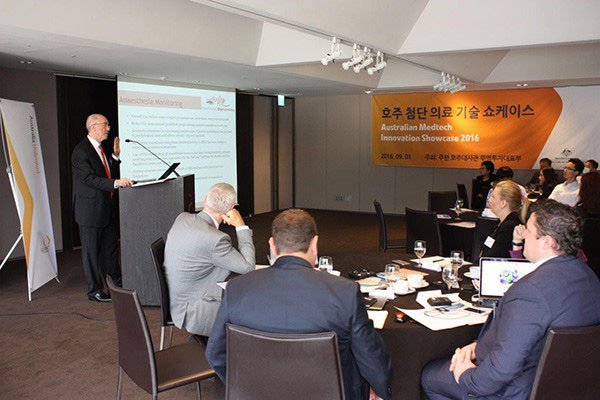 Advent Energy
BPH has its third play in the Oil and Gas space through investee company Advent Energy, which is in a joint venture with Bounty Oil & Gas (ASX:BUY) on the PEP 11 permit – which is in the offshore Sydney Basin. You can read more about Advent in the article Can this ASX Micro Cap Reshape NSW Gas Supply with Looming Offshore Exploration Campaign?
Advent has two fields it is exploring in, one in the offshore Sydney Basin, the other in the Bonaparte Basin, near the WA and NT border.
The Bonaparte Basin is Australia's third most prolific offshore hydrocarbon producing basin with significant oil and gas reserves.
EP386 onshore
Advent's EP386 and RL1 licenses sit in the highly sought after Bonaparte Basin, a known hydrocarbon region.
From the nine wells already drilled within EP386, six have flowed gas to the surface, demonstrating the presence of hydrocarbons, with estimated prospective resources of 355.9 Bcf gas present amongst numerous prospects and leads.
Two of these plays in EP386, Vienta and Waggon Creek, have been cased and suspended as future producers, as has one of the wells in RL1.
Roads have already been built in the region further reducing barriers to market for Advent, with the Federal Government offering up to $5 billion in concessional loans from 2016-2017 to boost private sector investment into the region.
The Federal Coalition has also just announced additional funding for the Keep River Road should it win the 2016 election. This road runs right past the gate of RL1, coming within 4.5km of the Weaber-4 well which is cased and suspended as a future producer.
The Keep River Road on the NT's border with Western Australia has been named as a funding recipient because of its proximity to the Project Sea Dragon aquaculture development and to potentially open up Stage Three of the Ord scheme.
Advent is currently sourcing costs and availability of drilling rigs for the next stage of its program.
The company has entered into discussions with potential partners on the project and several large gas consumers to bring the resource to market – Advent is focused on developing these gas fields.
PEP11 offshore, close to market
The PEP11 license held by Advent Energy is an offshore play in the Sydney Basin. This is the one that has the punters watching in suspense.
PEP11 covers a large area within a proven hydrocarbon province, however also carries the benefit of being close to market in terms of geographical proximity, thereby reducing transport costs.
With future drill targets and potential seismographs set in place for the PEP11 project, Advent is looking to prove up a commercial gas resource to supply the eastern seaboard of NSW, which is increasing in demand.
The Australian Production and Exploration Association (APPEA) has forecast a shortfall of supply in the east coast gas market in a public statement made on 10 March 2016.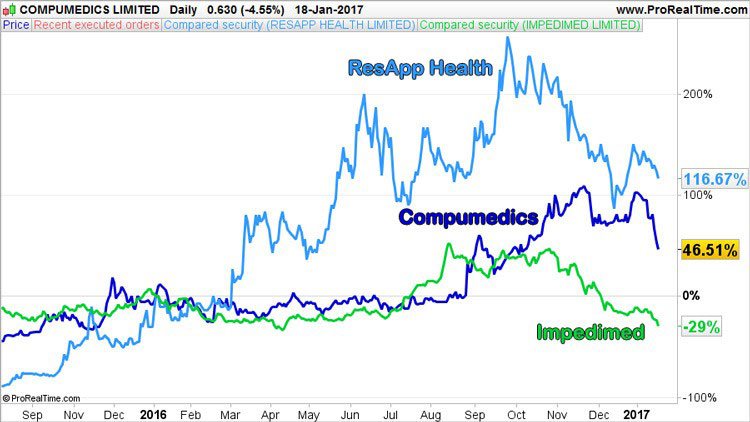 The declaration made by AEMO contains the warning that there is only enough developed gas reserves in eastern and south-eastern Australia to meet forecast demand up until 2019.
APPEA Chief Executive Dr Malcolm Roberts has called for the need to rapidly develop new gas reserves on the east coast to guarantee supply.
This comes one day after the Australian Competition and Consumer Commission called for urgent policy and regulatory changes in order to bolster gas supply to the east Australian market.
Given PEP11's geographical proximity to the market, any policy changes are likely to favour Advent in getting its resource to consumers.
BPH holds a 27% interest in Advent with an 85% share of the PEP11 project.
Final straight
Through Cortical's BAR Monitor and Advent's oil and gas play starting to gain traction, BPH could be in a strong position to lift its small market cap and land significant value for shareholders whilst establishing itself long term in both the biotech and oil & gas energy space.
It has the patents, interest in technology that could change cancer treatments and brain monitoring, and a chance to affect Sydney gas supply through its offshore JV gas exploration interests.
With BPH advancing on multiple fronts, a re-rate may not be far away.
---