From Brain Monitoring to Medical Marijuana: How Tiny BPH is Looking to Capture Fast Growing Markets
PUBLISHED: 11-12-2018 09:56 a.m.
BPH Energy (ASX:BPH) is not your average speculative junior.
With a current share price at $0.001 and a rights issue currently live now, it's not one for the faint hearted, but is one for the opportunists.
While the company has exposure to the oil and gas sector, it is BPH's investments in the medtech and biotech sectors that the company is currently more focussed on.
Potential movements in Medtech and Biotech will provide the focus for today's article as we delve into the enormous achievements being made by BPH Investee company Cortical Dynamics Ltd, along with progress made by Molecular Discovery Systems, with whom BPH has a 20% interest.
Aside from that, a further interest in acquiring medical cannabis assets could be a game-changer for the company. BPH is currently considering an internal proposal to invest into the medical cannabis sector.
It should be noted that this move has not been finalised or approved by the Board. However, on the back of the announcement of its intention to move into this space, the ASX sought an explanation for the 200% rise in the company's shares from a close of $0.001 on Thursday, October 18 to an October 19 intra-day high of $0.003.
That is the power of the medical cannabis sector at the moment.
And given this ASX minnow's share price is currently at $0.001 and is capped at $1.186M, any further news on even a potential deal could see the stock move again.
According to a report by Global market Insights, the global medical cannabis industry alone is projected to surpass US$55 billion (A$77.4B) by 2024.
Cannabis is a speculative move at this stage for BPH, but its latest news out of the Cortical Dynamics stable has some serious grounding.
BPH has a 4.47% interest in Cortical Dynamics, as well as a right to convert debt and increase its shareholding in the group which could take its stake to approximately 15.7%.
It's worth noting that Cortical is in the process of undertaking a pre-IPO capital raising of up to $2 million at a price of 10 cents per share, so BPH may have a more liquid asset on its books than it currently has.
Cortical's core product is the Brain Anaesthesia Response (BAR) monitor, developed to better detect the effect of anaesthetic agents on brain activity.
The global brain monitoring market is expected to reach $4.7 billion by 2025, whilst the pain monitoring market is valued at over $3 billion.
That's a significant market in which BPH is looking to capitalise. Cortical Dynamics is already making waves. It is well placed to enter this market in Europe, with trials undertaken to excellent reception in Paris.
Furthermore, Cortical has signed its first European Distribution agreement covering the BARM for Belgium, Netherlands and Luxembourg.
Trials are also continuing in Melbourne and Sydney.
Cortical has commenced preparations for a sales program of the device in Europe, Australia and New Zealand, with further development underway in Korea and Hong Kong. A USA based distributorship is expected to follow.
There is plenty of news to come on the Cortical front for BPH, as well from its pending medical cannabis play.
We expect this news to have a strong impact on BPH's overall performances, although the company remains very high risk at this stage, so stay tuned.
For now let's catch up on the BPH story...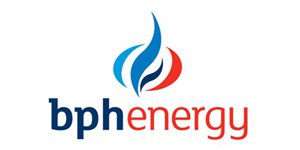 It has been some time since we last caught up with BPH Energy (ASX:BPH).
The company has hit some significant hurdles this year in relation to its oil and gas play Advent Energy, which has an onshore gas project in the Bonaparte Basin region north of Western Australia, and an offshore gas project in the Sydney Basin. Both projects are looking to supply the growing gas demand on Australia's eastern seaboard.
BPH, which has a 24% holding of the unlisted oil and gas explorer, found itself in a legal battle with fellow shareholder MEC Resources (ASX:MMR). With legal compensation claims still to be determined by courts, we will only look at the projects in brief a little later on.
For now, let's recap what BPH holds in the Medtech and Biotech spaces and the achievements being made.
Just to recap, BPH has three investee companies:
BPH is focused on developing biomedical research and technologies spun out of International Universities and Hospital Institutes in an effort to bring these products to market.
Firstly, let's deep dive into the progress being made by Cortical, which is quite substantial.
Cortical – the brains of the operation
Imagine waking up under anaesthesia. It is almost unfathomable. But that is exactly what happens to one to two patients in every 1000. They don't seem like big numbers, but when you consider approximately 29 million major general surgery general anaesthesia are conducted in the European Union each year, of which 55% are balanced anaesthesia (using a combination of intravenous agents such as propofol and volatile gases) and 20% are total intravenous anaesthesia using propofol, the numbers quickly add up.
Cortical's core product is the Brain Anaesthesia Response (BARM) monitor, developed to better detect the effect of anaesthetic agents on brain activity and potentially stop patients from waking up during surgery.
BARM was initially developed at Swinburne University and offers clear solutions to the problems posed using current methods including a patient being either over or under anaesthetised. Neither of which is ideal.
In this recent report on ABC News, Des McGlad discusses BARM to illustrate the story on a cancer study examining the risk of gas anaesthetics.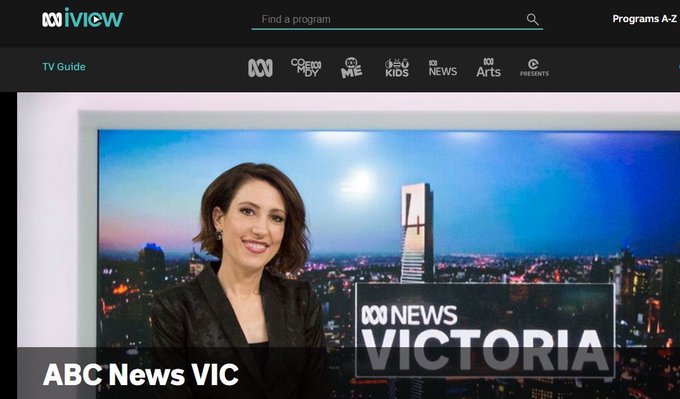 Here are the images from that report.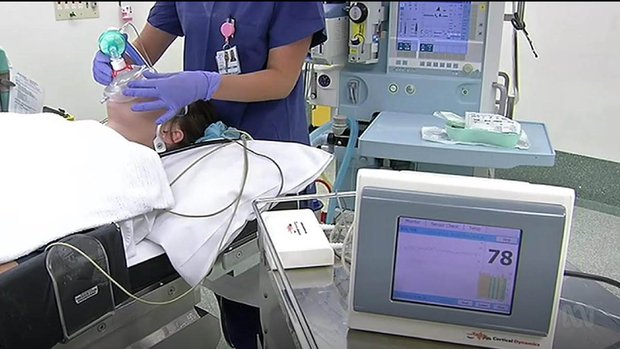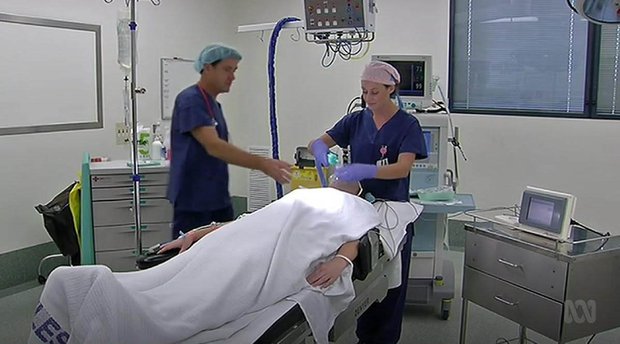 This video sums up what happens to you if you wake up during surgery whilst under anaesthetic: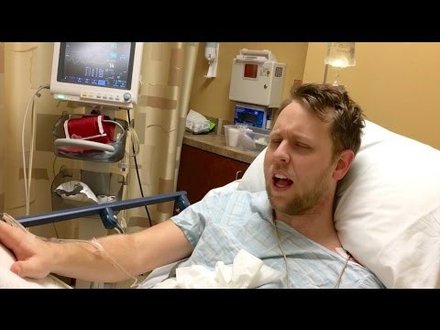 Cortical's technology is designed to prevent this from happening.
The Australian based medical device technology company has developed an industry disruptive brain function monitor independently described as "a paradigm busting technology from an Australian based device house that really gives a significant advantage in this space".
Its competitive advantage has been recognised by leading world experts in anaesthesia and Cortical has received both TGA approval and the CE mark and has now commenced its sales campaign.
This is a big market to tap into and having received notification that it would be issued MRA EC certificates (CE Mark) under the Mutual Recognition Agreement (MRA) with the European Union, CE Mark can be applied to the BAR monitor.
Having achieved TGA certification and the CE Mark, Cortical is now able to market the BAR monitor within Australia and Europe.
As mentioned earlier, the global brain monitoring market is predicted to grow to reach $4.7 billion by 2025. Around 234 million major surgical procedures are undertaken every year worldwide and the pain monitoring market is valued at over $3.0 billion.
Initial marketing will focus on Total Intravenous Anaesthesia (TIVA), a method of inducing and maintaining general anaesthesia without the use of any inhalation agent.
This is becoming more widely accepted, particularly in Western Europe.
According to nice.org.uk, the use of EEG-based depth of anaesthesia monitors has been recommended in patients receiving total intravenous anaesthesia because it is cost effective and because it is not possible to measure end-tidal anaesthetic concentration in this group.
What this means is there is an immediate market opportunity for Cortical in Europe. This opportunity could be further boosted if Cortical is able to adapt its technology to other EEG based markets, such as neuro-diagnostic, drug discovery, drug evaluation and the emerging Brain Computer Interface (BCI) market, which it plans to do in the near future.
The BAR monitor is protected by five patent families in multiple jurisdictions worldwide, consisting of 22 granted patents.
The company is already making excellent progress in Europe, and has recently appointed Mr Gary Todd as Managing Director. His extensive international experience has included seven years in the Anaesthetic & Critical care division as sales and marketing manager for one of the three largest Medical device distributors in Australia.
Cortical undertook its first European BAR trial in the Hospital Foch in Paris, France. This was the second installation of the BAR monitor technology internationally and the first for Cortical in Europe.
Cortical also signed its first European Distribution agreement covering the BARM for Belgium, Netherlands and Luxembourg.
It is also working hard at home.
Cortical's BARM has recently been used in further successful trials at Strathfield Private Hospital and St. Luke's hospital in Sydney. Strathfield is part of the Ramsay private hospital group.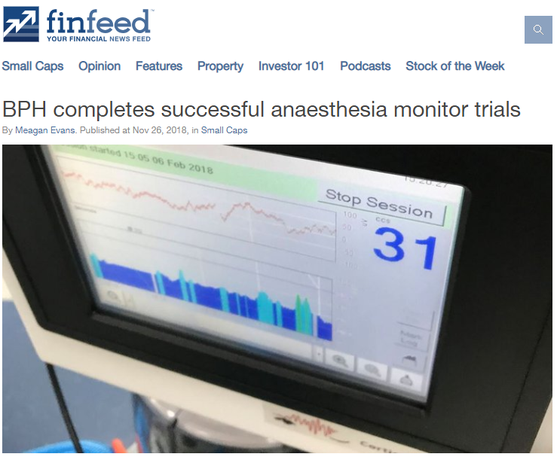 Here's a look at the machine in action: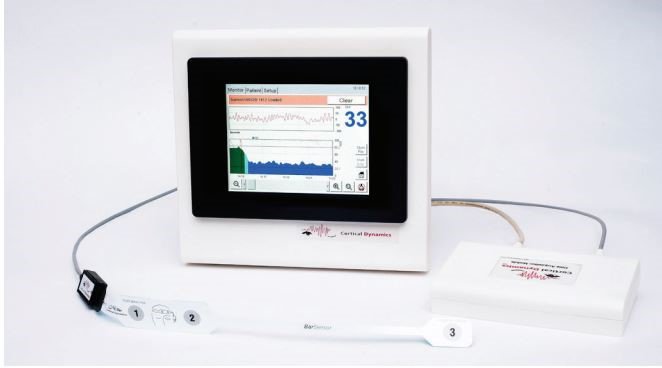 Now you may not have heard of Dr Adrian Sultana, but he is a prominent voice in international anaesthesia practices and presented on the BARM recently. In his presentation Sultana indicated that there was significant reduction in anaesthesia recovery time using TIVA (Total intravenous anaesthesia) with the BARM. He has now used the BARM with 109 patients.
Sultana was very impressed with its stability and speed of response. He concluded that he was able to use much less TIVA and was able to have the patient wake within three minutes of the end of the operation.
There are two main benefits to this: operations are 70% of hospital costs and 40% of revenues, so the ability to turn patients over more quickly is vital to profitability and cost control; there is also a significant benefit to patients not waking up groggy, being allowed home more quickly after an operation and being administered a lower dose.
The Cortical BARM thus meets the three main hospital purchase requirements:
Technology benefits – should be useful for clinicians
Clinical benefits – patient outcomes
Cost effectiveness – savings to hospitals/health system
Cortical has commenced preparations for a sales program of the device in Europe, Australia, and New Zealand. Further development is also underway in Korea and Hong Kong. A USA based distributorship is expected to follow.
There is significant news to come out of the Cortical stables, much of which could have a significant impact on BPH and its current holding especially as the company readies itself for an IPO.
Note, if the Cortical ASX IPO is undertaken, the relevant offer document will be made available when the securities are offered.
Potential investors should consider the offer document in deciding whether to acquire the securities. Anyone wishing to acquire the securities will need to complete the application form that will be in or will accompany the offer document once released.
Cortical isn't the only play in BPH's medical sciences book.
Cancer research comes to fore
BPH has a 20% interest in Molecular Discovery Systems which has been working with the Molecular Cancer Research Group at the Harry Perkins Institute of Medical Research to validate HLS5 as a novel tumour suppressor gene, particularly for liver cancer.
Early pre-clinical trials showed that lowered expression of the HLS5 gene can lead to liver cancer and further research work has shown that by increasing the gene's expression the cancer can be prevented.
Molecular Discovery Systems aims to bring their technology to market through partnerships and future trials into the $100 billion+ cancer market.
Researchers originally identified HLS5 (TRIM35) as a tumour suppressor associated with leukaemia. However, in a separate study conducted in China, low levels of HLS5 (TRIM35) was found to correlate with human liver cancer development, and that reduced HLS5 (TRIM35) expression could potentially be used as prognostic marker for the disease.
Breakthroughs are being made in this space already as evidenced below:

Further research in China has revealed that HLS5 (TRIM35) is capable of slowing the growth of tumour cells in culture, including suppression of liver cancer cells.
Liver cancer ranks as the second leading cause of cancer-related deaths in developing countries.
An estimated 782,500 new cases of liver cancer and 745,500 deaths occurred worldwide in 2012, of which China alone accounted for almost 50% of cases.
While survival rates for many cancers have improved over the past two decades, there has been no major improvement in liver cancer prognosis. Liver cancer also looms as one of Australia's greatest cancer challenges, with new analyses predicting increased mortality from the disease in the future. At present, limited treatment options exist for patients with liver cancer.
Which makes this research all the more important.
There is an enormous amount happening in the medical sciences space and BPH has invested in two companies that are at the forefront of research and development in two very important and potentially very lucrative medical fields.
With plenty of news to follow, particularly in the Cortical space, BPH could be in for much needed uplift in 2019.
Moving into cannabis
BPH's move into cannabis is still speculative at this stage and its reviewing all its options, but like the two ventures above, this is a highly lucrative space which the company will attempt to crack.
BPH is in pursuit of a complementary strategy of medical cannabis sector investments that would put the company in a space that is forecast to grow significantly in 2019.
According to a report by Vangst, the cannabis industry is projected to grow 220% in 2019 alone.
A further report by Grandview research shows the legal marijuana market will be worth $146.4 billion by 2025, citing growing adoption of marijuana in several medical applications such as cancer, mental disorders, chronic pain and others is expected to propel revenue growth in near future.

Meanwhile, recruitment and job placement for the sector is growing rapidly, as legalisation takes effect and opens doors for jobs in finance, compliance, and operations.
Following its $1.18 million rights issue which is due to close on Friday, BPH will inject funds raised into a cannabis industry related investment.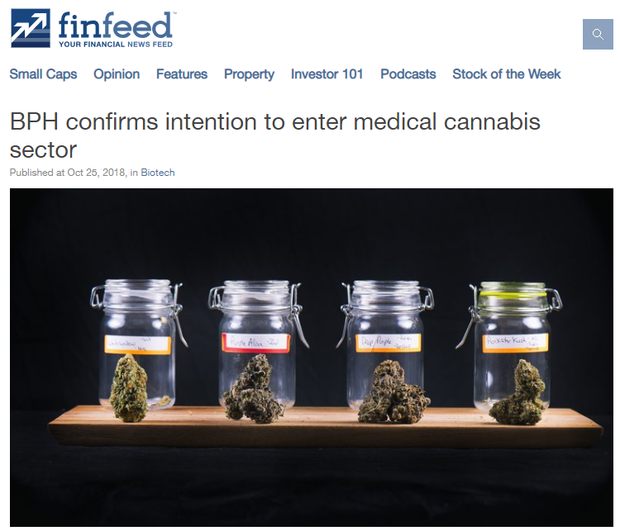 A quick word on oil and gas
Whilst we can't go into too much detail on BPH's oil and gas play, it is worth noting some analysts are predicting a similar swing to 2010 and small oil stocks could be on investors' radars.
BPH, through its interest in Advent Energy, continues to focus on the priority drilling of a well at its Baleen drilling target in PEP11.
Despite some issues with its oil assets, the company is encouraged by the progress being made and is determined to engage with investors who wish to fund this project.
Do all signs point north?
The move into the cannabis sector looks to have reignited interest in BPH.
However it is the work Cortical is doing currently that could have the most impact.
And as Cortical looks to IPO, it could become a significant player in the field of anaesthesia and brain monitoring, which would in turn bode well for BPH's stake in the company.
---