Oil Explorer AVD Boosts Near Term Production Potential
PUBLISHED: 16-06-2015 10:13 a.m.
The current, temporary low price of oil represents a good opportunity to pick up oil explorers at a heavily discounted rate...
One in our portfolio is capped at just $2.5M, yet led by a Board with decades of experience in high impact oil and gas exploration at majors – Antilles Oil and Gas (ASX:AVD).
AVD recently added aother string to its bow – in the form of a second onshore block in Peru, with high potential for near term production.
AVD's new onshore block sits within the highly prospective Sechura Basin, which has proven source rock for hydrocarbon discoveries nearby.
Good oil shows in two wells in and nearby AVD's new block prove the extent of a working hydrocarbon system...
The experienced team at AVD has observed large scale structures which have substantial resource potential here.
AVD had previously secured Block 105, which has a prospective resource of around 30 million barrels, in just one small section – with large scale deeper potential to be defined on reprocessing of old seismic data.
Both AVD's Peruvian assets have been selected for economic reasons – attractive even in a low oil price environment.
AVD is pursuing a dual strategy of developing near term onshore production while pursuing high impact offshore exploration. This is a fine balance of generating steady cash flow and potentially hitting a transformational company making discovery.
And just imagine when the oil price recovers...
While this onshore action bubbles away, AVD has formed partnerships with top tier offshore exploration and drilling companies to hopefully find the next big oil discovery offshore Caribbean and South America.
AVD is currently raising up to $3.7M in a Renounceable Entitlement Issue of 3 shares for every 2 held be shareholders. The funds will be used to re-work the seismic data on Block 105 and also apply the funds to AVD's first well planned on this acreage.
So looking ahead, the coming months are set to be full of big events...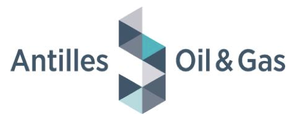 This company represents a ground floor entry point with an experienced oil and gas exploration team leading it through its early, high potential growth phase.
You can hear from MD David Ormerod directly in this Open Briefing interview , which takes you through what's coming up next for AVD: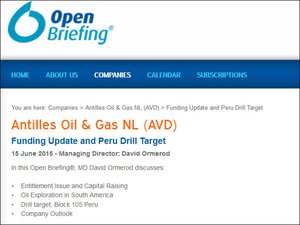 AVD is pursuing a two-pronged strategy for oil exploration – simultaneously hunting offshore deep water potential in the Antilles Region of South America and The Caribbean, while targeting cheap near term production onshore Peru.
We first brought AVD to your attention in April of 2015 with the article BHP, Woodside: Now This Tiny $3M ASX Oil Explorer . In this article we go into deep detail about the company and its plans.
In this piece, we're going to update you on all the latest developments for AVD. But first, let's have a quick refresher, starting with a speech :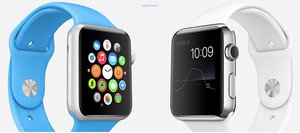 The image above is a link to the copy of the speech given by Jack Hamilton, ex Woodside Director, and AVD's Non-Executive Chairman, which recently opened AVD's first Annual General Meeting.
Since AVD was born, the oil price has fallen from around $115 USD/barrel to around $60 USD/barrel.
In any case, AVD's goal is to develop oil and gas projects that are profitable no matter what the price is – and its dual strategy of onshore production and offshore exploration is designed to position AVD for upside in whatever it undertakes.
The current temporary low oil price environment represents a buying opportunity for companies like AVD – under the radar, with a tiny market cap, and managed by industry heavyweights, who have held top roles at Shell, Woodside, and BHP.
With a large oil find, you can suck up the resource for years, even decades, so you can ride out any oil price fluctuations and still make good bank.
With that in mind, AVD is hunting for big oil in the Antilles Region, which stretches across the top of Central and South America and includes the Caribbean – a potential new oil frontier.

AVD's strategy for finding a deepwater resource in the Caribbean is simple – bid for high potential but under the radar acreage, get its much bigger project partners to do the heavy lifting and work up a potential resource, then bag a farm out partner for drilling.
To leverage its tiny $2.5M market cap, AVD has secured partnerships with oil and gas players that boost its strength, including marine offshore explorer Polarcus, and offshore driller AGR FJ Brown Inc.
So that's the deepwater strategy – now let's look at AVD onshore Peruvian assets, the focus of our update article right now.
AVD has secured a 100% owned acreage in Peru called Block 105 , right in the middle of one of the country's established oil producing regions – the Titicaca Basin.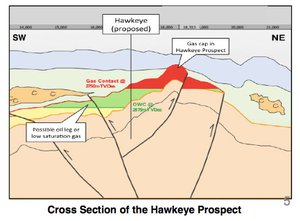 Block 105 itself has a working hydrocarbon system, with evidence of oil seeps at the surface, and historic production within its boundaries.
Large-scale reservoirs have been interpreted in the area from historic drilling and seismic surveys.
As part of the acquisition deal, AVD received a pile of 2D seismic data that had been shot on Block 105 by the previous owner.
This is ripe for reinterpretation, and following this allow AVD to select immediate drilling targets.
The reinterpretation of the seismic will allow AVD to uncover the much deeper resource potential at Block 105.
And Block 105 just got even more prospective for AVD...
30 million barrels at one small section of Block 105?
AVD has identified initial prospective resources of 29.6 MMBO at Block 105 – just in one section of the vast acreage – that it has 100% control over.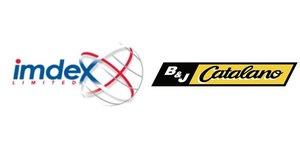 The prospective resource was identified during the evaluation of the block, which is close to the well-established Pirin Oil Field and its extensive network of pipelines and other infrastructure – this spells relatively cheap costs to get your oil out of the ground and to market.
The resource is on trend to this historically producing Pirin Oil Field, and AVD's experienced team sees it as holding great potential.
With further exploration, AVD could unlock additional prospectivity right across Block 105:

Now, this is an initial evaluation of the prospect – it hasn't been tested by drilling or thorough seismic yet, that will come in due course.
But what impresses us about AVD's Block 105 prospect is the economics – the company reckons on solid economics even if the price of oil drops to as little at $45 a barrel...
AVD's Chairman Jack Hamilton reiterated in the AGM speech that AVD was all about finding opportunity in a low price environment.
This is the essence of AVD's ambitions at Block 105.
The Block has a royalty tax regime of between 5% and 20%, depending on production rate and corporate tax of 32% – all in all very generous.
AVD wants to put Block 105 into production as soon as possible, so while it pumps oil onshore, it can hunt for oil offshore.
The combination of the two will expose it to significant upside no matter what the price of oil does.
Onshore, it's cheap and steady, offshore, it's that billion barrel potential we have our eyes on.
New Peru play for AVD
AVD has also been searching other areas of Peru for hot acreage in addition to Block 105 – and it may be onto something now...

The picture above is of AVD's new acreage position onshore Peru – within the Sechura Basin.
AVD's latest project is around fifty miles from existing oil production, indicated by the large concentration of black dots on the coast.
AVD has just acquired the rights to a Technical Evaluation Agreement with national hydrocarbons regulator Perupetro for the site, which will allow AVD to thoroughly assess its potential. AVD has 100% equity holding in the agreement which has a work programme of existing data with $0.4M set to be spent over two years.
The Sechura Basin is a proven source of hydrocarbons, and AVD's prospective block has high levels of magnetic response associated with a tectonic field.
Further investigation over the next two years will paint more of a picture.
This development shows how AVD is cleverly pursuing sure things onshore. It is going after near term production at Block 105 and now looking to repeat that potential with a new play in the Sechura Basin.
Our Track Record
Regular readers of our sites will be familiar with our long-standing interest in high potential stocks.
To note just a few:
The past performance of these products are not and should not be taken as an indication of future performance. Caution should be exercised in assessing past performance. These products, like all other financial products, are subject to market forces and unpredictable events that may adversely affect future performance.
Share issue to fuel AVD's tank
To fund its ongoing exploration work, AVD is seeking to raise $3.7M before costs through a renounceable pro-rata rights issue to shareholders.
CPS Capital Group has been selected as the lead manager and conditional underwriter to the value of $1M.
The funds will be used to accelerate the development of AVD's Block 105, either for drilling a well or shooting more seismic surveys to determine well locations.
44,086,216 fully paid ordinary shares will be issued at a price of 8.5 cents per New Share with one free attaching option with an exercise price of 10 cents expiring on the 31 st January 2017.
Meanwhile, AVD has just raised $287,895 before costs from a placement to sophisticated and institutional investors who subscribed for shares on the same terms as the renounceable pro rate shares issue just announced.
When all of the shares are issued and all of the money's collected, it looks as though AVD will be all set to drive forward with its plans for Block 105.
Next for AVD
We'll be looking out for any exploration plans AVD is going to announce for Block 105 – just as soon as it completes that capital raise for $3.7M.
Once the money hits the bank, AVD can re-process the existing 2D seismic at Block 105, and there will still be cash left over to contribute to a first well.
Both will greatly accelerate the near term production potential of Block 105.
We'll also be looking out for more details on the new Sechura basin play, and of course any offshore plays AVD will be getting stuck into with its hunting partners AGR FJ Brown and Polarcus – you never know what AVD could have up its sleeve!
In just over 11 months, AVD has launched onto the ASX and established itself as a company with one eye on the blue sky and the other on the bottom line.
It is balancing the need to generate cash flow through its near term projects like Block 105 and the transformational potential of a big offshore oil find.
The price of oil may be in a temporary downward cycle now, but the smart players make money no matter what – and that's why we're backing AVD in all its endeavours, onshore and off.
---