EMN Reached an Important Milestone on Friday
VUL certainly got the main stage on Friday with its PFS announcement and is now comfortably above $7/share.
However, on the same day, our other pick in the ethical, environmentally sustainable, European battery metals space, EuroManganese (ASX:EMN) also announced an important milestone.
EMN plans to become an environmentally sustainable producer of Ultra-High Purity Manganese, serving the lithium-ion battery industry in the heart of Europe - the same market as VUL.
Friday marked the conclusion of a six-month screening of EMN's preliminary Environmental Impact Assessment (EIA) conducted by the Czech Ministry of the Environment for the Company's Chvaletice Manganese Project.
Ethical, sustainable, environmentally and socially responsible projects to produce battery metals are obviously a white hot thematic right now...
Especially if they are located in Europe, the continent leading the way with newly announced regulations demanding top Environmental, Social and Governance (ESG) credentials in their Electric Vehicle supply chain over the next decade.
While VUL's project is focusing on Zero Carbon Lithium, EMN's Project intends to recycle waste from a decommissioned mine in the Czech Republic to produce ultra-high-purity manganese products for EU battery makers.
EMN intends to not only recycle tailings from the old mine site, but also rehabilitate the site for the benefit of the local community.
The project is a big tick for the EU's trillion dollar "European Green Deal" - and the just announced progress of the environmental assessment by the Czech government after a six month review is an excellent milestone.
A definitive feasibility study for the project is well underway and is also targeted for completion by the end of the year.
In the meantime, procurement and fabrication of the Project's Demonstration Plant remains on schedule, with delivery to the Project site expected in July 2021.
The Demonstration Plant will provide high purity manganese materials for supply chain qualification by EMN's potential customers.
The market also appears to have forgotten that EMN already has five MoUs for offtake agreement samples from its demonstration plant (see page 7 of their September presentation). That's 55% of the demo plant capacity.
EMN is currently our second largest holding and we look forward to the coming months of newsflow.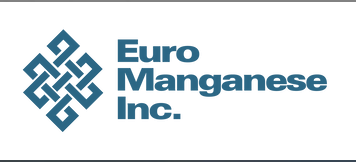 ---