Noble Helium's 2022 Operational Review & 2023 Forward Plans
Shares Held: 4,166,307
Options Held: 2,437,037
---
It's been quite a year for our helium Investment, Noble Helium (ASX:NHE).
The company has advanced its exploration program significantly with Soil Gas Surveys, gravity gradiometry, and a 3D seismic survey all contributing to the process of selecting the best two drill targets for an early Q3 2023 drill program.
NHE is going after big helium targets — up to ~30 years of annual helium demand at its North Rukwa project, and it has referred to the "extraordinary primary helium prospectivity of the North Rukwa area".
New bits of information contained in today's announcement included more on the farm out process, with LAB Energy Advisors LLC engaged to ensure a competitive process between "multiple interested parties."
NHE is fully funded through the drill preparation process and we think that bringing in the right farm out partner or partners could be a useful way to de-risk the North Rukwa drilling program.
We're particularly interested in hearing more about which two drill targets the company settles on in North Rukwa - which can be seen below: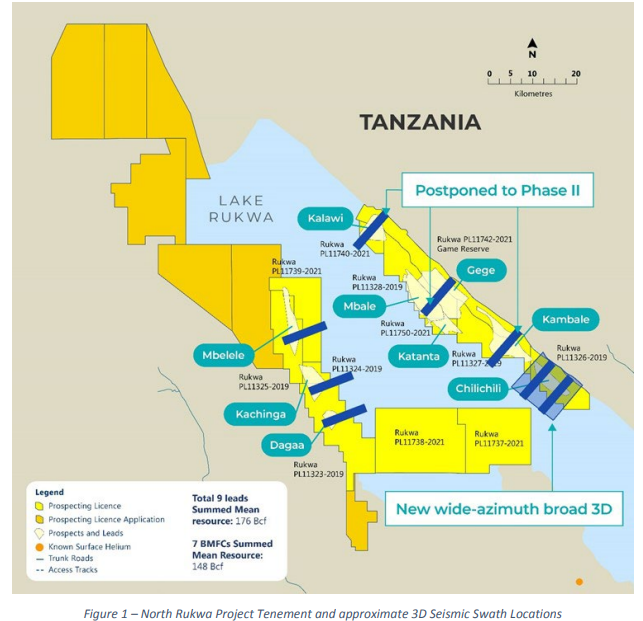 What's next? NHE was very specific about what's next for the company, with further information on the drilling candidates for the highly anticipated 2023 campaign expected, along with completion of North Rukwa farmout process and the execution of the rig contract.