NHE's helium project grows with maiden drilling on the horizon
Shares Held: 3,980,926
Options Held: 2,437,037
---
Our helium Investment Noble Helium (ASX: NHE) is now a few weeks away from drilling its project in Tanzania and has just increased the size/scale of its project.
Here are our key takeaways from yesterday's announcement:
1) NHE added another 2.8Bcf target & new ground to its project
At the moment NHE's total unrisked prospective helium resource sits at ~176 billion cubic (BCF).
Yesterday, NHE added to that number by identifying a new drilling target (Ngambwa) which has a 2.8bcf unrisked prospective helium resource and sits ~40km south of where NHE will drill first.
At the same time NHE increased its landholding in the area with applications to the north and south of its project.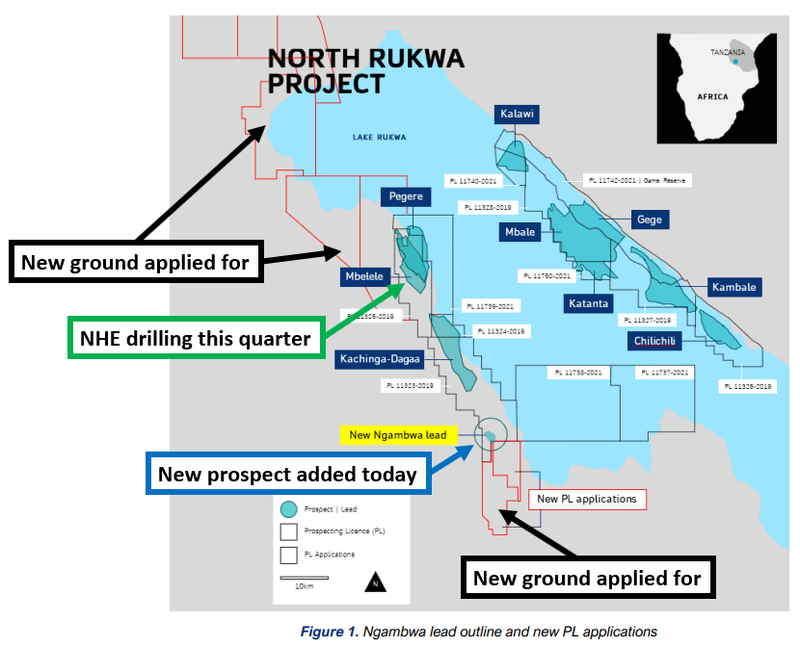 2) NHE is on track to drill the Mbelele target this quarter
NHE's plan is to drill two wells across an unrisked mean helium prospective resource of 15.7 billion cubic feet (BCF).
NHE's first two wells will be targeting ~10% of companies independently certified mean prospective resource which sits at 176bcf.
At the moment NHE's rig is on its way to Tanzania - the last update from NHE on 31 August 2023 showed that it was days away from Tanzania.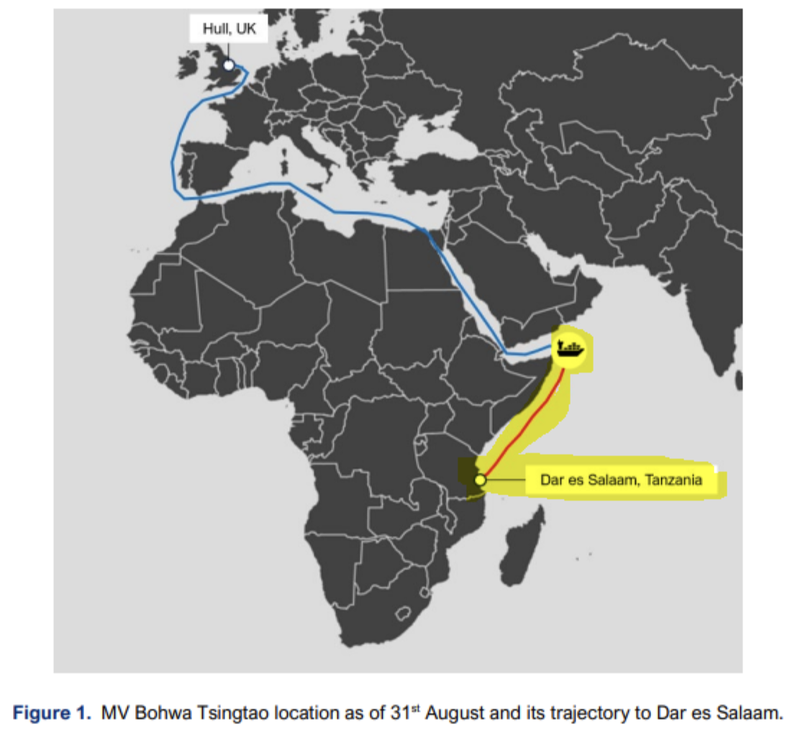 We are tracking the rig move live using the following link:
TRACK THE SHIP CARRYING NHE'S DRILL RIG HERE
What's next for NHE?
⚠️The Big One: Drilling ⚠️ 🔄
NHE expects its rig to be on site for drilling by the end of September.
We will release our bull/bear/base case expectations for the drill program closer to the spud date.
For a full rundown on NHE's drill program in Tanzania, read: Weeks away: NHE drill rig is heading to Tanzania to drill large helium target