MNB launches concept study for phosphate-base batteries
Shares Held: 8,645,000
Options Held: 0
---
Today our fertiliser and green ammonia Investment, Minbos Resources (ASX: MNB) commenced a concept study to produce P4, also known as Yellow Phosphorous.
It's increasingly clear that MNB is also a battery materials Investment too now.
Yellow Phosphorous is used by the agricultural sector as a weed control, but importantly has particular applications in the manufacture of Lithium hexafluorophosphate batteries.
Importantly, any yellow phosphorus produced from MNB's phosphate project is not part of the current project economics and the low-grade phosphate used is currently considered a waste product.
We see the ability to add the production of yellow phosphorus to MNB's production of phosphate fertiliser as entirely upside to its current project.
This is what P4 looks like: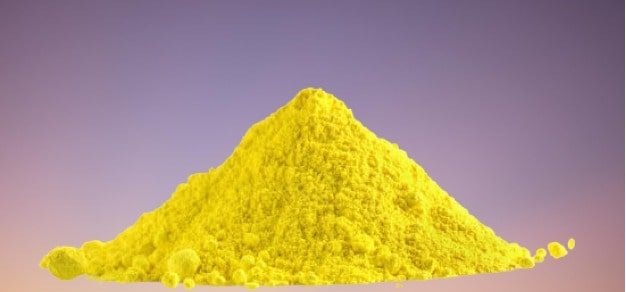 (Source)
These batteries use a new generation of battery chemistry, with MNB noting that "exploding growth in the battery sector is putting pressure on P4 supply to the agricultural sector."
As a result, MNB is undertaking a study which will take roughly 10 weeks with the output of the study helping facilitate potential joint venture arrangements with interested parties.
MNB revealed that it has already received partnership enquiries from agricultural P4 users in the agricultural sector who have previously produced P4 and have access to technology.
P4 is on the EU Critical Raw Materials List - and we see Minbos' efforts on P4 as adding a new dimension to their existing set of end use cases for the Angolan phosphate project.
P4's criticality is enhanced by the fact there are only ~10-30 P4 plants operating around the world today, and the EU is 100% on imports from China, Kazakhstan, Vietnam and the USA.
MNB could have a leg up here when it comes to producing P4 because of the company's access to very low cost energy in Angola, which comes from renewable hydroelectricity.
We think today's news outlined good progress on the battery front for MNB, after its previous update on this side of the company's business in April.
MNB has previously received $15M in investment from a group of investors which includes Mr Liang Feng, Chairman of Shanghai Putailai New Energy Technology and Mr. Zeng Yuqun,Chairman of CATL.
This investment was done specifically for MNB's phosphorus to be used in batteries.
What's next for MNB?
🔄 P4 Study Outcome
As before, we should know more about the P4 study outcomes in 10 weeks.
🔄 Funding for the remainder of CAPEX on the project
MNB had $12M in cash as of 30 June 2023, and is looking for additional funds for the~ US$30M CAPEX phosphate project.
We're hoping the P4 Study is positive and further adds to MNB's appeal to potential financiers.
🔄 Commence production on phosphate for fertiliser