Helium drilling on track for Monday
Shares Held: 25,011,058
Options Held: 0
---
Rig mobilisation complete, drilling to start on Monday (12 March 2023).
Our 2021 Catalyst Hunter Pick of the Year Grand Gulf Energy (ASX: GGE) is just days away from drilling its Jesse-2 helium well at its US helium project.
The well will follow up on the company's helium discovery from last year.
Before going into this drilling event here's what we already know about GGE's USA helium project:
It sits ~24km from the Doe Canyon helium field that is responsible for ~50% of North American helium supply.
GGE already has an offtake agreement in place for its helium with the owner of the nearby Lisbon helium processing plant.
There is idle pipeline infrastructure that GGE can tie its well into (assuming the drill program is successful).
The ultimate aim for Jesse-2 is to produce a commercially viable flow rate that warrants putting GGE's helium discovery into production.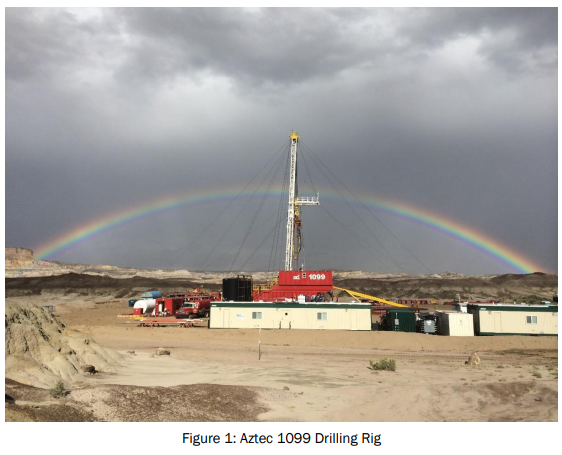 GGE has already delivered:
✅ A proven helium structure: A >61m gross gas column (with ~31m of independently audited net pay)

✅ Commercial helium grades: Helium grades of up to 1% returned to surface (higher than our 0.4% expectation)
For GGE to deliver a commercial helium project it needs:
🔄 Commercially viable flow rate: GGE's Jesse-2 well is being drilled with this goal in mind.
See our latest coverage on the well here: Spud date set for GGE's US helium drilling - 12th March