GTR currently drilling for Uranium in the USA, more drill target
Shares Held: 41,043,000
Options Held: 1,579,715
---
Our US uranium Investment GTI Energy (ASX: GTR) is currently in the middle of a drill program looking to upgrade its existing 7.37m lb uranium JORC resource.
GTR is drilling at one of its three projects and today put out result from airborne geophysical surveys at another one of the projects.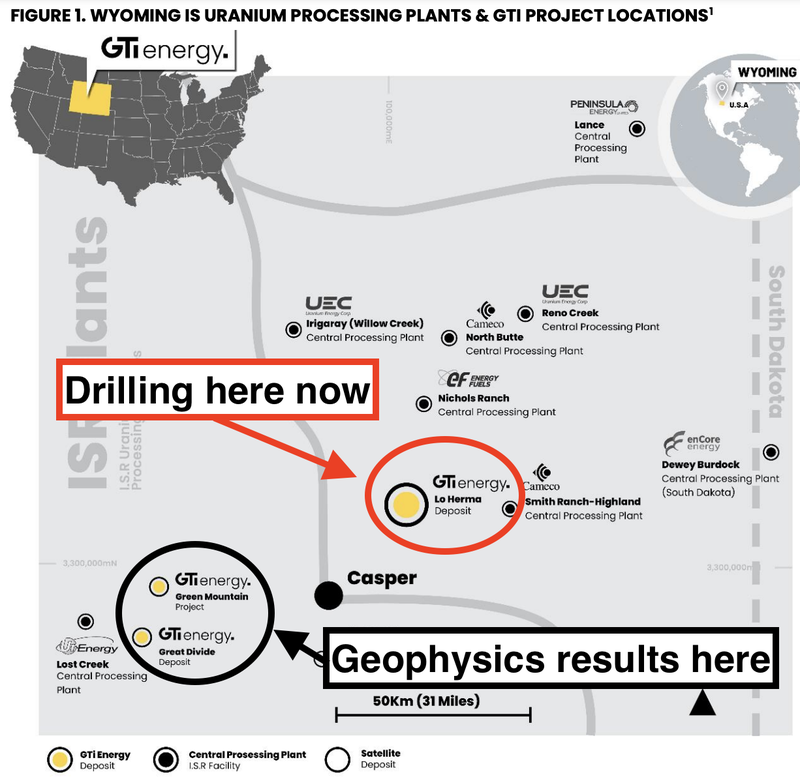 Today's results come from GTR's Green Mountain project - which sits right next to projects owned by multi billion dollar neighbours Rio Tinto and Uranium Energy Corp.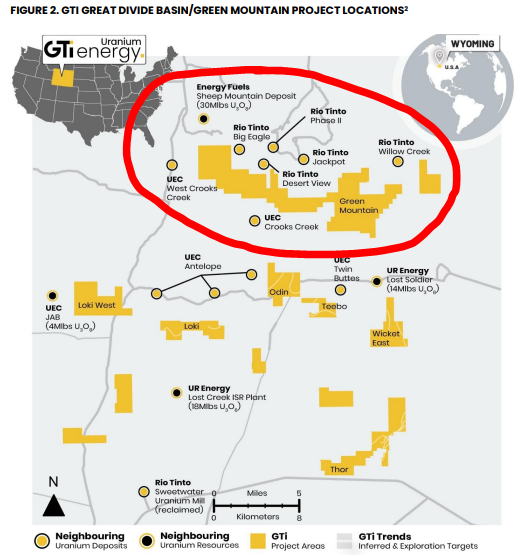 Our key takeaways from the geophysical survey results are as follows:
19 kms prospective uranium strike across the project area - GTR can now go and drill across that area to see if it can increase its JORC resource base.
6 high priority targets identified - across the ~19km strike, GTR has singled out six high priority areas.
More ground applied for based on the geophysical data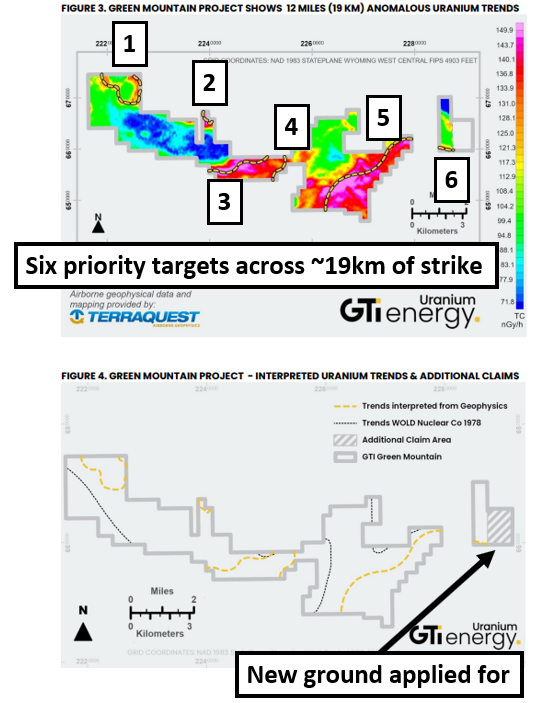 Based on the results announced today, GTR is looking to prepare a drill program for the Green Mountain project area with a view to drill in mid-late 2024.
The Green Mountain project is the one project (of three) in Wyoming where GTR hasnt yet defined a JORC resource so we are looking forward to see what GTR can find here.
Our Big Bet for GTR is based around increasing its JORC resource base which is as follows:
Our GTR Big Bet:
"GTR proves out a large resource base in the "uranium capital" of the USA and generates offtake or acquisition interest as the USA moves to secure local uranium supply".
NOTE: our "Big Bet" is what we HOPE the ultimate success scenario looks like for this particular Investment over the long term (3+ years). There is a lot of work to be done, many risks involved - just some of which we list in our GTR Investment Memo. Success will require a significant amount of luck. There is no guarantee that our Big Bet will ever come true.
What's next for GTR?