DXB's latest Investor Presentation
---
We were lucky enough to attend the latest Investor Presentation from Dimerix (ASX:DXB) and it gave us a great look at how our 2021 Biotech Pick of the Year is progressing.
We heard from DXB CEO and Managing Director Nina Webster as well as DXB Chief Medical Officer Ash Soman. This is DXB's Chief Medical Officer Ash Soman presenting yesterday: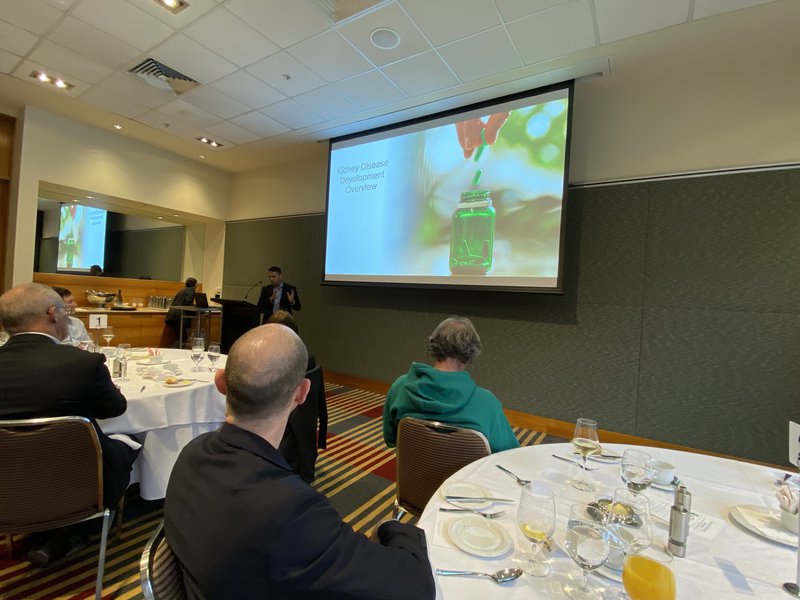 Here are our key takeaways from the presentation:
Patient recruitment update - DXB is more than 35% through recruitment and anticipates that it will be complete for the first 72 patients required for interim analysis by Q4 this year. This means that DXB is on track to deliver interim analysis results for Part 1 of the Phase 3 FSGS clinical trial in mid-2023
Significant market interest in kidney disease leading to major transactions - according to Garibaldi et al. (2021), there's been "more change in the past 24 months than the past 24 years" for kidney disease treatments. The US government has made it a major priority because Medicare spends more than US$54BN on kidney treatment a year and this number is expected to grow. As a result, there have been a number of major transactions for kidney disease treatments in the last two years. We're hoping DXB can ride these macro tailwinds and deliver great Phase 3 results.
If DXB can replicate Phase 2 results this would be a major success - the primary way of judging the efficacy of DXB's treatment is through measuring the amount of protein in the urine of someone with FSGS. DXB's Phase 2 trial already showed a 17% reduction across this metric. Something similar to that result would be very significant for DXB. We also learned that at each 10% reduction across this metric, this delivers tangible improvements in kidney function (see slide 38).
DXB's treatment may be complementary to other FSGS treatments - there is only one other Phase 3 FSGS treatment at the moment, but since it works on a different aspect of FSGS it isn't in direct competition with DXB's FSGS treatment. In fact, both may wind up being used together as part of a cohesive approach to FSGS treatment.
With regards to patient recruitment, DXB's progress is outlined in this slide: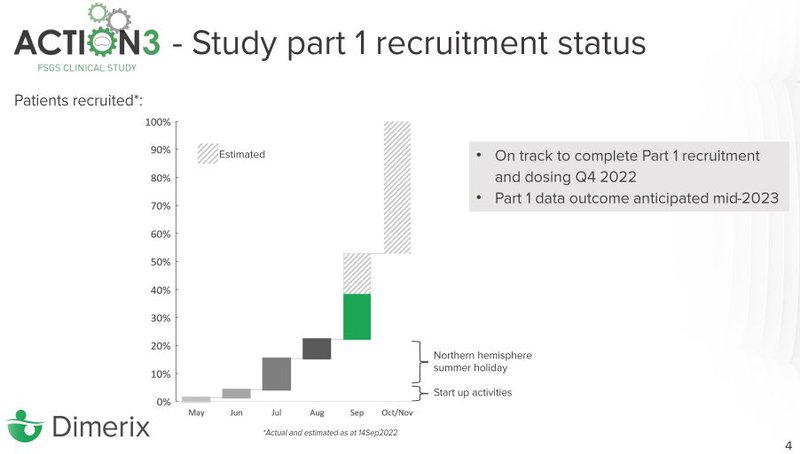 We think the progress should pick up as DXB's estimates indicate now that startup activities are largely finished (18 of the ~70 sites for the study are in Europe).
We found Nina to be an excellent ambassador for DXB's treatments and we particularly enjoyed the clinical detail that DXB Chief Medical Officer Ash Soman added to the presentation.
For an easy to digest summary of all the progress that DXB has made since we initially Invested: