$25M grant for proposed Cape Hardy port development stands
ASX:IRD
Oct 25, 2022
Announcement
Investment Memo: IRD IM-2022
Risk 1: Project Funding risk

---
Funding to progress big projects remains a key hurdle for developers, so we are encouraged that our long-term Wise-Owl iron ore Investment Iron Road (ASX:IRD) has received support from the Australian government.
IRD fully owns a 1,200 hectare greenfield site at Cape Hardy on the Eyre Peninsula of South Australia, which it plans to develop into a multi-commodity export facility at a cost of ~$250M (CAPEX).
IRD today announced that the Australian government has maintained its commitment to fund $25M to assist financing and development of the proposed Cape Hardy port. Cape Hardy also has strong support from the South Australian Government and Infrastructure Australia.
This development would benefit several key local industries including agriculture, mining, renewable hydrogen, green manufacturing and First Nations businesses, via the creation of a manufacturing and export hub.
For IRD, Cape Hardy is the logical logistical channel for its flagship asset, the Central Eyre Iron Project (CEIP). The development ready project hosts Australia's largest undeveloped magnetite deposit, with a 3.7 billion tonne Ore Reserve, capable of producing 589Mt of high-grade magnetite (66.7% Fe) over the life of the mine.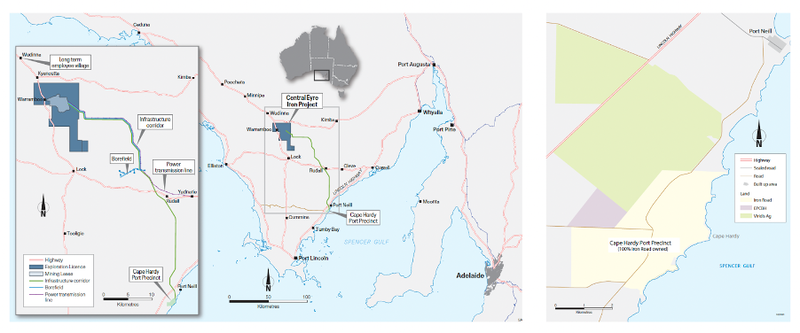 Next up we're keen to see commercial arrangements progress with parties interested in co-developing Cape Hardy as a green hydrogen hub/ industrial precinct, likely towards the end of this year.
---