TMR's 6000m RC Gold Drilling Continues – Honing in on Resource Upgrade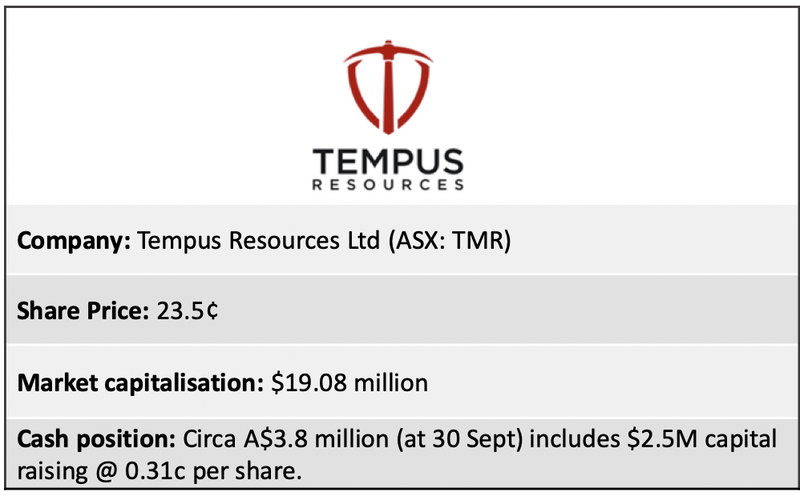 Tempus Resources Ltd (ASX:TMR) has embarked on a period of fully funded, high impact gold exploration to see out 2020.
Today, the company announced high grade gold and silver intersected – up to 28.3g/t gold and 513 /t silver – at the Blackdome sector of its Blackdome-Elizabeth Gold project. We will look at these results in more detail shortly.
TMR's Managing Director Brendan Borg spoke exclusively with Next Investors about the results and the coming TXV listing:
This $20M capped gold explorer and developer is focused on drilling to expand its high grade gold resources and bring its Canadian gold project back into production. So, it's timely we updated you on what TMR has been up to and why we are invested.
We first added TMR to our portfolio in February 2020 and were impressed by the management team and quality of assets.
The stock has been up as high as 100% since then, but has since retraced to a similar price to our original investment.
We still maintain all of our original holdings, and in fact topped up when it was trading at $0.35.
TMR is currently trading below our most recent entry price, and below the most recent placement which was completed at $0.31 per share.
The company does not have many shares on issue, so it can move extremely fast on positive news. And given this is exactly what we are anticipating between now and the end of the year, we are looking for continued strength in the share price.
Here is why we invested in TMR, and why we like it right now:
- TMR owns 100% of the Blackdome-Elizabeth project, located in a prolific gold producing region of British Colombia in Canada
- The project had historical production of over 230,000 ounces, and comes with a permitted, and previously producing mine, a mill, and a tailings storage facility
- The project hosts a historic indicated and inferred mineral resource that it's looking to update
- This will put it on a fast track to a Pre-Feasibility Study and rapid pathway to gold production
- It had $3.8M in the bank at 30 September – more than enough for the coming months of exploration
- The company has a tight capital structure, which means the share price can tend to move quickly on positive news.
- 6,000m of drilling is about to get underway between now and the end of the year – if some strong intercepts come in, we expect TMR's valuation to grow.
A quick overview
The Blackdome-Elizabeth Project in Canada includes a historical Mineral Resource declared under Canadian NI43-101
Blackdome-Elizabeth gives TMR a low risk, high producing, high grade mine, which has previously produced over 230,000 oz. of gold, and 564,300 oz. of silver.
The Tier 1 location is just 200km from Vancouver and is just 35km north east of past producing Bralorne Gold Mine, which produced 4.2 million ounces of gold at a grade of 17.7 g/tonne.
Elizabeth currently has a 328,280 tonne at 13.63 g/t gold for 143,900 oz Mineral Resource.
Past economic studies on Blackdome-Elizabeth were conducted when the gold price was just US$950 dollars per ounce.
While the gold price is fluctuating, it is currently trading at US$1901, near record highs.
Given the highly bullish market for gold stocks right now, it's clearly a very favourable time for TMR to be drilling and releasing results, in the build-up to a PFS.
For all our past articles on TMR click through to the Company Page here.
Drilling at Elizabeth is part of an overall program at TMR's Blackdome-Elizabeth Gold Project and is expected to run through to the end of the year.
One rig will be focused on verifying and expanding upon the high-grade Southwest Vein, which hosts the majority of the existing 143,900 ounces resource, with the second rig focusing on exciting new exploration targets, including a compelling gold in soil anomaly that captured TMR's attention.
The Blackdome-Elizabeth Gold Project includes the permitted, historically producing Blackdome Gold Mine, mill and tailings storage facility.
The company's longer-term strategy is to commence a PFS on an expanded resource base, for a rapid pathway to resume gold production. ­­­
Today, the company released final results from Blackdome, where high grade gold and silver has been intersected up to 28.3 g/t gold and 513 g/t silver.
The takeaway is Blackdome mineralisation is characterised by broad halos around high grade vein zones, containing additional gold mineralisation not previously considered for mining.
There is plenty of newsflow expected in the coming weeks for TMR, and there could be rapid share price impacts on positive news, given the company's tight capital structure.
Recent work at Blackdome-Elizabeth
Drilling was completed at Blackdome earlier this month.
Twenty-six new holes were completed for 5,087 metres across six target areas, with full assay results expected within weeks.
The map below illustrates the Blackdome drill holes: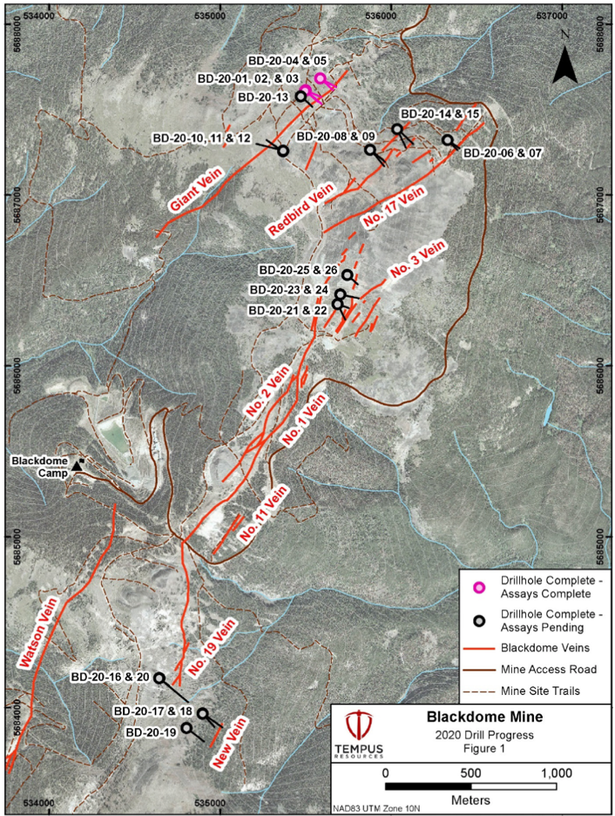 First assays were released on 10 September from five initial holes that were drilled at the northern end of the Giant Vein.
These included 18 metres at 1.2 g/t gold and 3.1 g/t silver from 121 metres and 8 metres at 2 g/t gold and 4.2 g/t silver from 131 metres.
The results were in line with the company's expectations for that target and indicated continuity of mineralisation along strike, as well as a wider zone of mineralisation on both the hanging wall and footwall of the Giant Vein.
Here is TMR's Brendan Borg explaining those expectations and its acquisition of the project to Proactive Investors in July:
The results were similar to historical drilling on the Giant Vein and add to the extensive body of data available for the Giant Vein, one of the key unmined areas at Blackdome where mineralisation extends to surface as indicated below.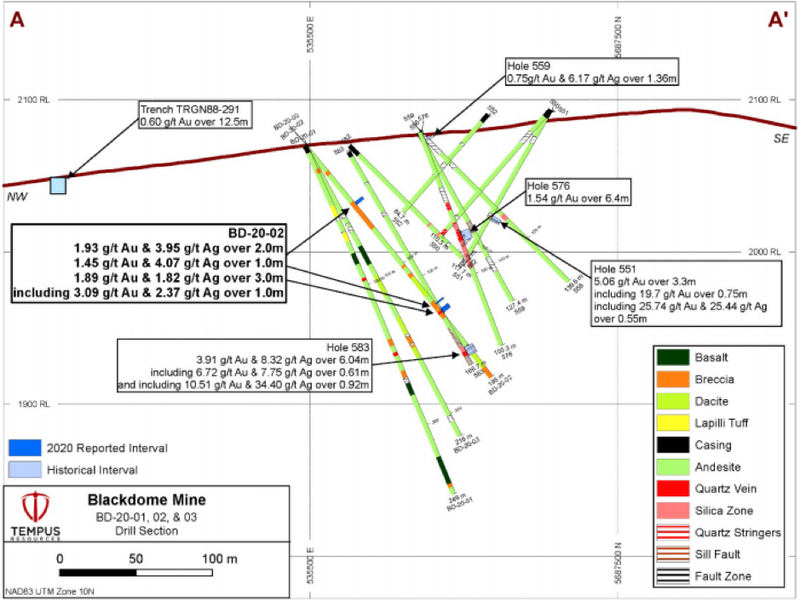 Much of TMR's focus is to rapidly verify and expand the Blackdome-Elizabeth Project's historical high-grade Mineral Resource by drilling extensions to existing mineralisation and other high priority targets within the 350 km2 licence area.
The area is, in fact, relatively unexplored, which means there could be significant finds to come.
Tempus also intends to leverage the existing permitted mill, tailings dam and other infrastructure at Blackdome with the aim of re-commencing production as the Project proceeds.
Final Blackdome results – high grade gold and silver intersected
TMR has today delivered encouraging results in the No. 3 Vein that confirm high grades and continuity in the No. 3 Vein/structure.
The company has found high grade gold and silver has been intersected at Blackdome up to 28.3 g/t gold and 513 g/t silver.
One of the highlights of the No. 3 zone are that results are above the historic production levels of 1,870 to 2,000m elevation and the No. 3 vein is essentially an extension of the No. 1 vein, which was only explored at shallow levels.
For a full technical breakdown of the results, please see the company announcement. However, what is interesting is that the most significant results were from the New Vein area in hole B11-05, where original assays returned a weighted grade interval of 0.92 g/t Au over 3.00m and the duplicated assay returned a weighted average interval of 2.62 g/t Au.
Twenty-eight samples were halved from six historic holes that were previously unsampled.
Seven of these samples returned anomalous values in gold over 0.15 g/t Au with one sample as high as 0.96 g/t Au.
Historical cut off grades at Blackdome were 10 g/t Au and lower grades were not evaluated in detail or in many cases not analysed for gold or silver.
Here are the highlights:
BD-20-23 19.4m grading 1.46 g/t gold and 20.8 g/t silver, from 90.0m including 1.3m grading 13.8 g/t gold and 271 g/t silver from 101.9 m including 0.6m grading 28.3 g/t gold and 513 g/t silver, from 101.9m and 2.5m grading 2.21 g/t gold and 1.82 g/t silver, from 132.5m including 1.0 m grading 4.80 g/t gold and 2.98 g/t silver, from 134.0m
BD-20-22 68.5m grading 0.89 g/t gold and 1.97 g/t silver, from 58.0m including 1.0m grading 5.57 g/t gold and 17 g/t silver, from 62.0m including 0.85m grading 6.59 g/t gold and 2 g/t silver, from 82.4m including 0.5m grading 19.2 g/t gold and 3.24 g/t silver, from 92.0m including 1.0m grading 7.4 g/t gold and 7.68 g/t silver, from 109.0m
BD-20-21 113.3m grading 0.47 g/t gold and 3.26 g/t silver, from 49.0m including 2.05m grading 2.19 g/t gold and 108.5 g/t silver, from 83.0m including 0.9m grading 16.7 g/t gold and 9.77 g/t silver, from 122.4m
BD-20-26 11.9m grading 1.25 g/t gold and 3.31 g/t silver, from 70.2m including 0.7m grading 16.4 g/t gold and 40 g/t silver, from 72.4m and 1.25m grading 2.28 g/t gold and 1.06 g/t silver, from 143.5m
The company has stated that Blackdome drilling has been successful in verifying past work at the Project and that historically dismissed broad and continuous mineralised haloes provide further evidence of the size of the system.
These results could have a positive effect on the pending Mineral Resource update, given current gold and silver prices, and the infrastructure and permitting advantage Blackdome benefits from.
A 6000m drill program has begun at Elizabeth as TMR looks to round out its 2020 program
The 6,000m Elizabeth drilling campaign follows the completion of the Blackdome sector of the Project, with a total of 26 holes (5,087 metres) completed. Three holes have been completed at Elizabeth to date, with 2 drill rigs currently turning.
The program at Elizabeth has a dual focus: one rig is being used to verify and expand the high-grade Southwest Vein, which hosts the majority of the Elizabeth historical Mineral Resource (328,280 tonnes at 13.63 g/t gold, for 143,900 ounces), and extensions to the Main and West Vein mineralisation.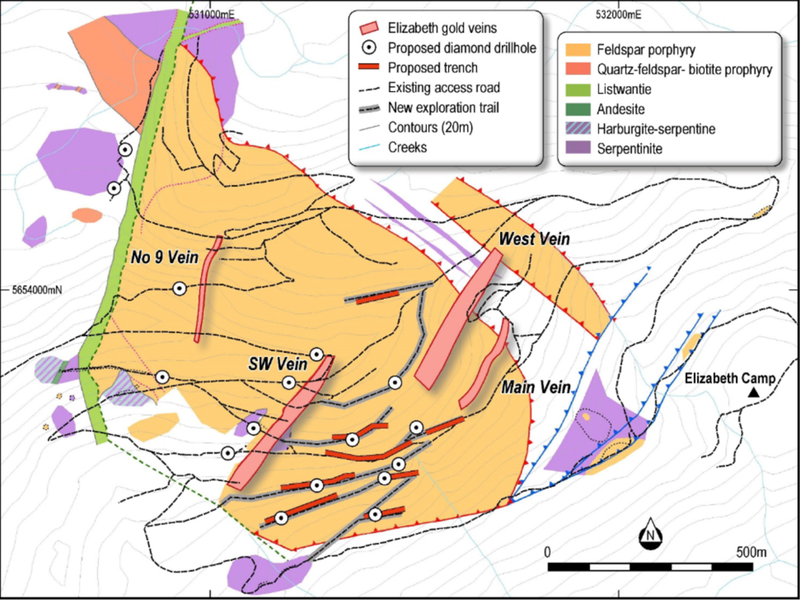 Elizabeth planned drilling
The second rig will initially focus on several new exploration targets, including what the company believes is a compelling gold in soil anomaly located approximately 2.5 km to the east of Elizabeth, where a coherent anomaly up to 0.66 g/t gold was identified by Tempus in late 2019.
With site preparations almost complete and set up to handle the autumn and winter weather conditions, drilling should be underway very shortly.
With drilling underway and final assays in from Blackdome, we should expect a great deal of news to flow from the company in the final weeks of the year.
The final word
TMR undertook a placement in August this year that raised $2.5M for the company, which was undertaken at 31c.
This has given the company a strong balance sheet to execute on its high impact drilling program in Canada.
It has been working diligently since June and thus far the results have been impressive.
Drilling at Elizabeth will round out the year, with plenty of assays to come that are expected to keep shareholders engaged.
With the gold price much higher than when economic studies on the project were first conducted, there could be a great deal of upside for the company as it progresses this low cost, high producing, high-grade project further.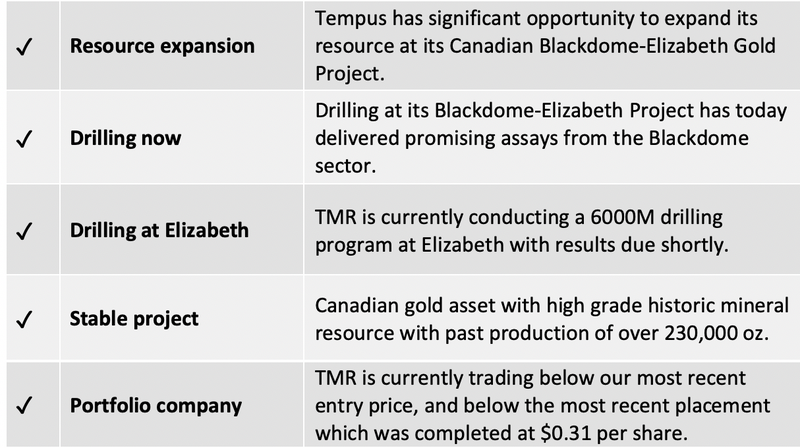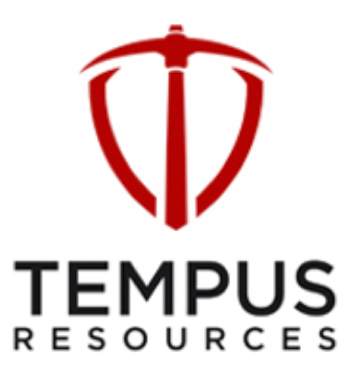 ---