The Early Mover in USA Uranium – GTR's Drill Results Due in Days
GTI Resources (ASX:GTR) has today announced the completion of its uranium and vanadium drilling program at the Jeffrey Project in Utah.
The first set of eU3O8 downhole gamma assay results are expected within 10 days.
GTR holds 1,500 hectares of ground within trucking distance to the White Mesa Mill, operated by Energy Fuels Inc (TSE: EFR) – which is the only conventional fully licensed and operational uranium / vanadium mill in the US.
There is a global uranium supply squeeze happening, and GTR is well positioned to leverage this with its USA project.
The USA's domestic uranium mining business has collapsed, and with it uranium exploration – so if GTR can define some "pounds in the ground" over the coming months, it could see large value uplift from its current $13.7M market cap.
With USA uranium exploration having seized up, US based producers will soon need to start looking for new supplies of uranium to meet demand... could GTR one day assist with this?
That's what long term investors are pondering as the company goes about analysing its drill cores.
The company has just completed a total of 12 shallow diamond core drill holes and following the eU3O8 downhole gamma assay results within 10 days, drill core analysis results will follow by mid-August.
The Next Mining Boom is a long-term holder of GTR and we'll be tracking these results carefully.
When we first initiated coverage on GTR on 29 April this year, it was an unknown microcap stock priced at 1.2c.
With some serious momentum in the story over May, the company's share price ran to over 5 cents.
The share price has retreated a little since then, now sitting at 2.7 cents.
However the company's project is more advanced than back in May and is now on the cusp of a potential re-rate on the back of drill results in the coming days – all it takes is a significant drill hit that could send GTR on a swift upward trajectory again.
So with drilling now complete, downhole eU3O8 downhole gamma assay results due in just 10 days, and uranium and vanadium laboratory assay results expected by mid-August, there is plenty of news to come to keep shareholder interest high.
With that in mind, let's take a look at GTR's latest news and what we can expect in coming weeks.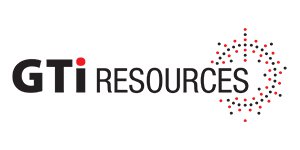 Share Price: $0.027
Market Capitalisation: $13.7M
Here's why I like GTR: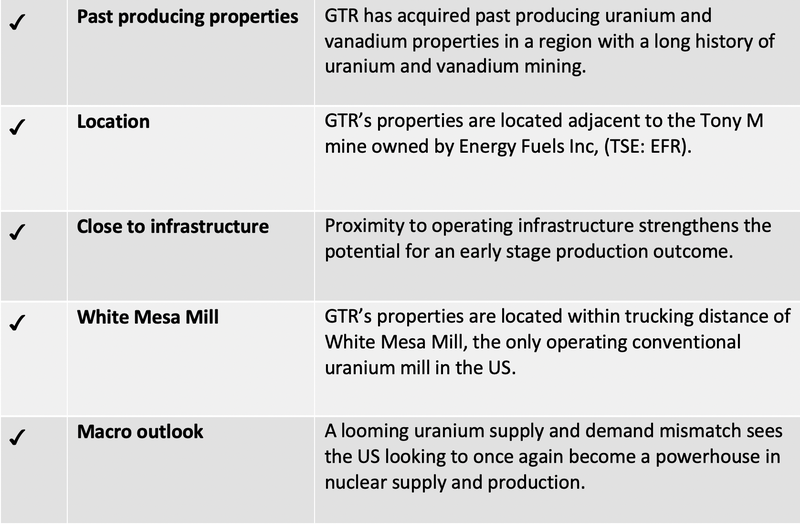 Before we delve into the details of GTR's project – its worth considering the macro thematic the company is leveraging.
This investment thematic centres around the extent of the collapse in uranium exploration in the US, contrasted with the signals the US Government is putting out around the important of the uranium mining industry.
The US is the world's largest consumer of uranium, requiring over 48 mlbs per annum.
Nuclear power is intrinsically tied to US national security, and the Federal Government has stated that it will take bold action to revive and strengthen the uranium mining industry.
The US is obviously concerned and putting out these strong signals, because as you can see below, exploration drilling has vanished overnight: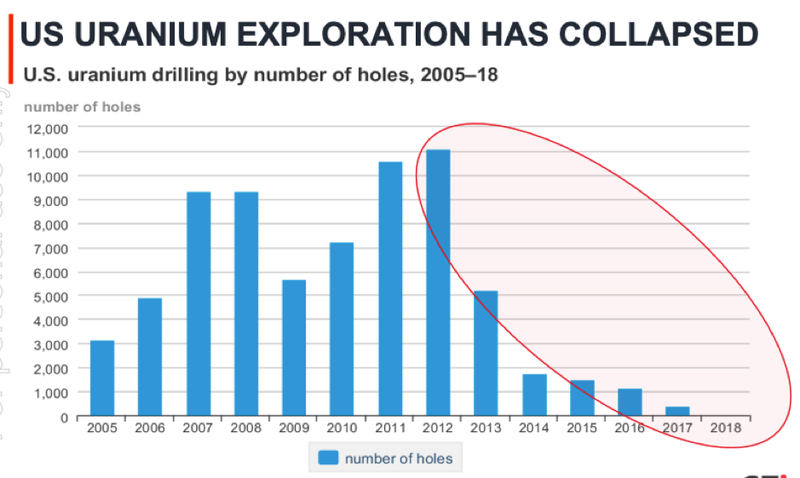 This plays extremely well into GTR's hands, given its already completed its maiden drilling, and results are imminent.
GTR: a quick recap
GTI Resources (ASX:GTR) is a tightly held company with a number of highly prospective uranium and vanadium properties located in Utah, USA.
The Properties cover ~1,500 hectares of the Henry Mountains region, which is historically highly prolific and has, in the past, provided the most important uranium resources in the USA. It forms part of the prolific Colorado Plateau uranium province as seen below: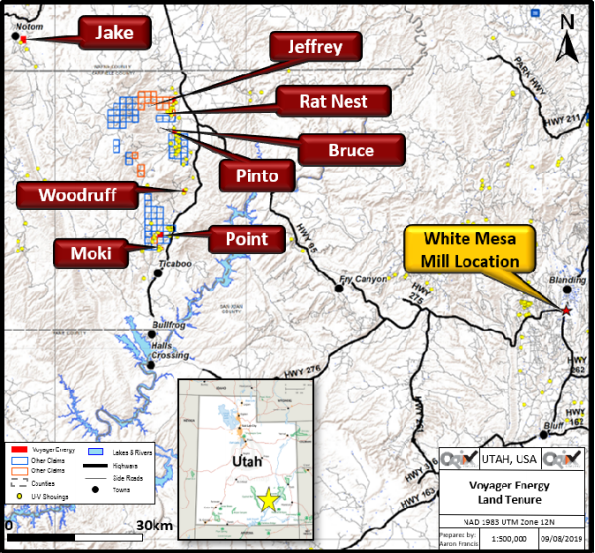 Ores have been mined in the region since 1904 and the mining region has historically produced in excess of 17.5Mt@2,400ppmU3O8 (92mlbs U3O8) and 12,500ppm V2O5c(482mlbsV2O5).

The region forms part of the prolific Colorado Plateau uranium province which historically provided the most important uranium resources in the US.
Sandstone hosted ores have been mined in the region since 1904 and the mining region has historically produced in excess of 17.5 million tonnes at 2,400ppm eU3O8 (92 billion pounds eU3O8) and 12,500 ppm V2O5 (482 million pounds V2O5).
The region benefits from well‐established infrastructure and a mature mining industry.
GTR's properties are located close to a major highway, grid power and local skilled workforce. Most importantly, it is also within trucking distance to a fully permitted and operational uranium/vanadium processing mill owned and operated by the ~ CA$250m market capped Energy Fuels (TSE: EFR). Known as the White Mesa mill, this is the only operating conventional uranium mill in the US.
The main project is the Jeffrey Project, where GTR identified drill targets selected for its initial drilling program. The Jeffrey Project features a thick mineralized lens exposed in the underground workings.
The maiden drill program was recently completed and the results are in.
Maiden drill program complete with first results due in just 10 days.
We don't know what these results will be, but there are certainly positive signs.
The maiden drill program was completed on schedule, at the Jeffrey Project, with the company successfully achieving the drilling and down-hole gamma logging of the targeted 12 diamond core drill holes to test the extent of shallow uranium and vanadium mineralisation across the southern portion of the Jeffrey project.
Here's a look at the Henry Mountains (Utah) Claim Group Location Map: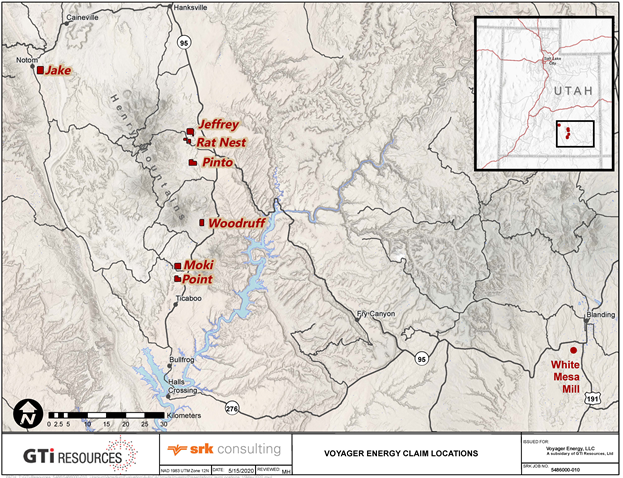 The shallow nature of the mineralised horizon at Jeffrey, (which allows for relatively low-cost rapid exploration) meant a total of 182 metres of core drilling was sufficient for GTR to gather a meaningful data set.
In addition to the 12 new drill holes, a further 6 historical drill holes were located near the newly drilled holes and subsequently logged with a downhole gamma probe.
This phase of exploration has quickly yielded data from 44 drill holes. GTR will use these to understand the mineralisation and guide the next phase of exploration which could entail a much larger drill program, targeting potential development of a JORC code compliant mineral resource.
The eU3O8 downhole gamma probe (see picture below) assay data for the 12 new and 6 historical drill holes are now being processed.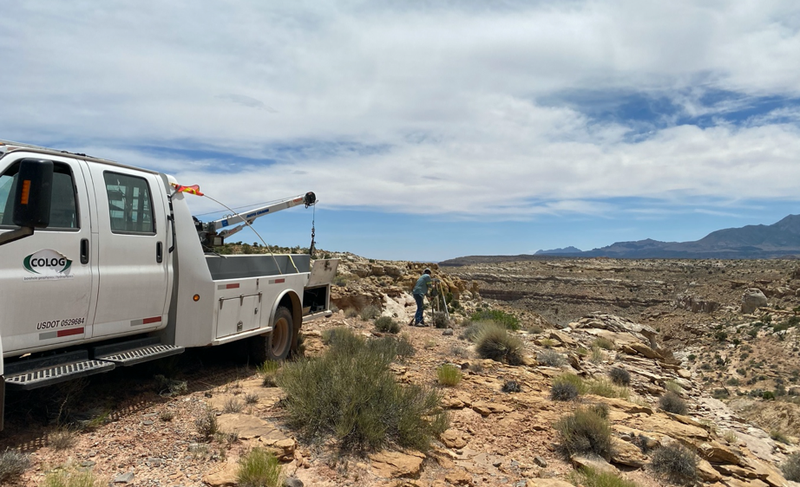 Results are due within the next 10 days.
The drill core is being logged, cut and sampled for laboratory analysis with assay results expected by mid-August.
GTR is moving to rapidly advance its projects in Utah given the potential to supply high-grade uranium ore to help fill existing local mill processing capacity. The Company is also actively looking for value accretive opportunities to expand its US project portfolio in this space.
Results from Rat's Nest also positive
Over the course of the last month, GTR also received positive results from the recently completed sampling program conducted on outcrop and underground workings at the prospective Rats Nest project in the Henry Mountains region, Utah.
Sampling included both face‐cut channel samples in historical underground workings and grab samples.
These samples were sent to a laboratory in Reno, Nevada for assay.
However, some of the samples emitted radiation at levels that exceeded the laboratory's safe handling limits and were subsequently sent to their facility in Vancouver, Canada for assay.
The samples returned assay values ranging up to 0.87% eU3O8 and 1.07% V2O5, confirming the prospectivity of the Rats Nest project.
"The Rats Nest results continue to confirm the prospectivity of these past-producing project areas and give us further encouragement to extend our exploration activities beyond the Jeffrey claim group to include the Rats Nest project area," GTI executive director Bruce Lane said.
"We are excited to see the results from the coming maiden drilling campaign at the Jeffrey project."
The uranium opportunity
Whilst the uranium price has come off slightly since we first initiated coverage, the long-term outlook is still positive with analysts remaining bullish.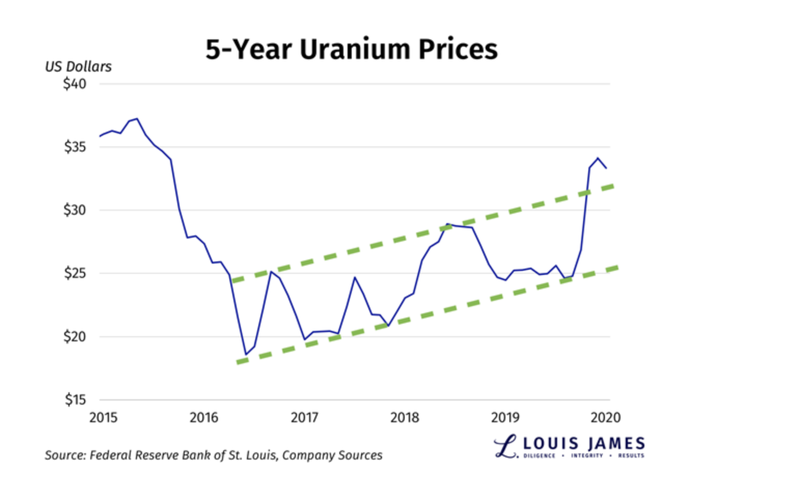 We have reported previously on the US government support for uranium producers, however there are other factors at work.
Brandon Munro, co-chair of the World Nuclear Association's nuclear fuel demand working group, believes the substantial supply disruptions from large global producers including Cameco (Canada) and Kazatomprom (Kazakhstan) in 2020 "will act as an accelerant on a fire that was already stacked with very dry kindling".
This theory is backed by Kitco journalist Lobo Tiggre who says, "I didn't know that Kazatomprom has stopped selling into the spot market—and may even do some buying. I can't overstate how bullish it is for the world's lowest-cost, big producer to make these announcements.
Kazatomprom is a multinational resource extraction company. It is the world's largest producer and seller of natural uranium, providing over 40% of global primary uranium supply in 2018. Kazatomprom's uranium is used solely for the generation of carbon-free nuclear power around the world.
He also stated, "I believe miners will demand—and get—much higher prices than we've seen since the year after Fukushima."
All in all, although prices have decreased slightly, the macro signs still look good.
GTR could benefit from this trend, especially in the US, where the Trump Administration is seeking $1.5BN over 10 years to buy uranium from US mines and shore up a domestic stockpile.
The signs point to a positive quarter for GTR and with results from recent drilling to come and newsflow expected to be positive, we maintain our position in the company.
---