NASDAQ Listing a Step Closer as MYQ Secures $5M to Forge Forward
Since the emergence of COVID-19, the technology sector has outperformed the market over the past 12 months, providing investors with a total return of 56%. Compare this to the S&P 500's total return of 22.5% over the same period and you get a sense of how this sector has boomed in the face of the pandemic. Meanwhile, the NASDAQ has added $33 billion in value in three months.
One reason is the accelerated uptake of technology and online activities, such as healthcare services.
This includes the uptake of health tech services such as those offered by the $156M capped MyFiziq (ASX: MYQ), which is in the process of getting all its ducks in order for a NASDAQ listing.
Note: Investors can review MYQ's latest Investor Presentation here.
MyFiziq has developed and patented a proprietary dimensioning technology that enables its users to check, track, and assess their dimension using only a smartphone privately and accurately.
MYQ recently appointed NYSE stalwart Ladenburg Thalmann & Co. Inc. to facilitate the NASDAQ listing which would open up a huge market segment to this health tech provider, and a much bigger capital market in the US compared to the ASX.
The amount of merger and acquisition activity occurring within MyFiziq's specific area of activity is significant.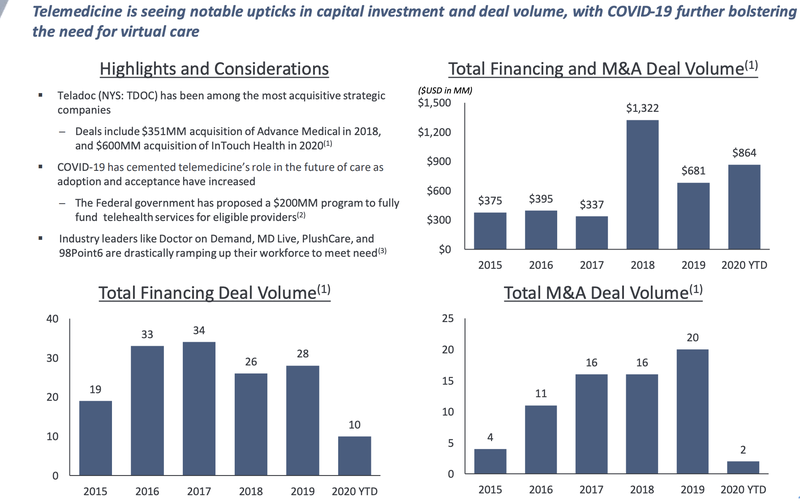 Note the mention of Teledoc in the graphic above. It is merging with Livongo Health in an $18.5BN deal that will create a leader in consumer-centred virtual health care.
Virtual health care is the way of the future.
Completion of a $5 million placement to sophisticated and institutional investors will further MYQ's NASDAQ cause and in the virtual healthcare space. The placement was priced at $1.20 and included 1:1 free options for placement participants at a strike price of $1.60 and a 3 year expiry date.
MyFiziq allows users who are exercising in their homes to track their weight management progress on a smartphone.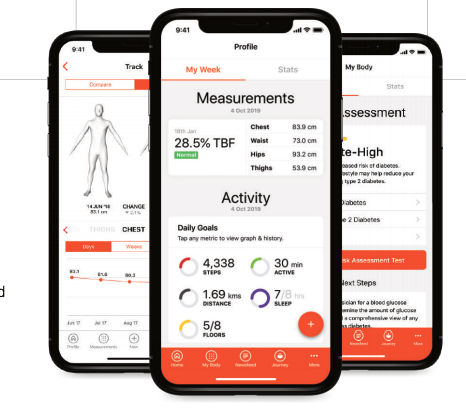 With limitations regarding travel outside the home and/or gyms closed this has become an important offering at a time when even day-to-day activities such as exercising while travelling to work and shops for example is prohibited.
Followers of Next Tech Stock will have seen plenty of past coverage on this emerging health tech stock.
We took an early position in MYQ back in April of 2020, telling our readers about it at the time, when it was trading at 12.5c.
We reiterated our long term position in the company when it was trading at 85 cents – less than a month ago.
Currently, MYQ is trading at $1.36, having been as high as $1.50 just a couple of weeks ago – which is 1,100% since our April note, and up 50% in the four weeks since our September coverage.
You can get a full picture of this company's stellar 2020 growth in the following Wise Owl report: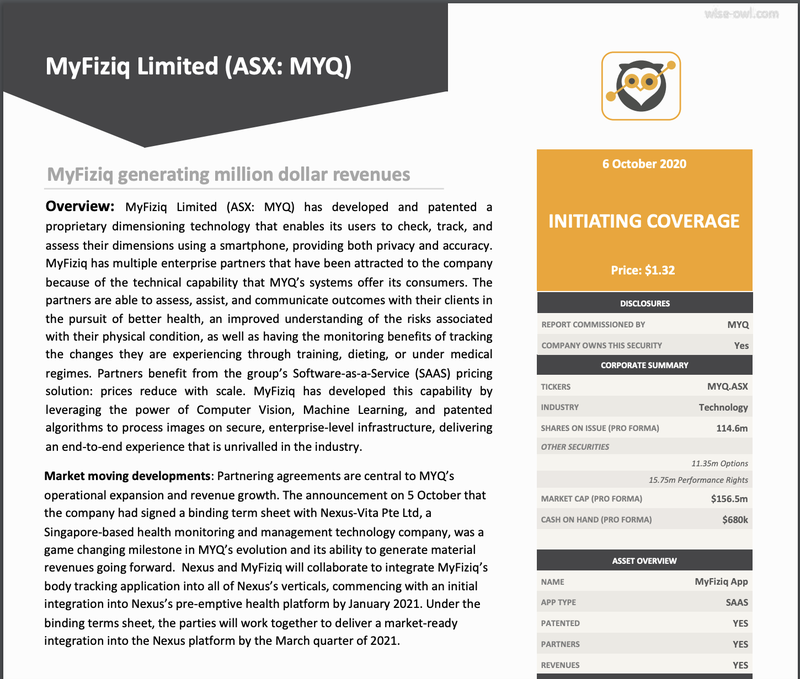 Note: If you are interested in what other tech stocks the Next Investors team is supporting, please take a look at cybersecurity stock Whitehawk (ASX: WHK), currently capped at $31M. We are also long-term holders and strong backers of that company.
Subscribe to our site for regular updates on all of our portfolio companies.
We continue to hold MYQ because we see additional upside in the company, particularly as COVID continues to highlight the benefits of technology, including health-tech in what has now been dubbed "the new normal".
With the lofty valuations and sizeable M&A activity going on for health tech companies (e.g. Teledoc's $18.5BN acquisition of Livongo) – the company's current $150M market cap could prove to be just the beginning – especially ahead of a NASDAQ listing and wider exposure to US investors.
High profile banker to facilitate NASDAQ listing
MYQ is moving closer to its mooted NASDAQ listing and has now hired a lead underwriter.
Ladenburg Thalmann & Co. Inc. will act as lead underwriter to help push MYQ's proposed NASDAQ IPO along.
The company has an impressive resume.
As a member of the New York Stock Exchange for more than 135 years, its breadth of experience across financing and capital markets will be invaluable as MyFiziq goes through a period of rapid expansion.
With MyFiziq's business involving corporate transactions with a multitude of players in the health and wellness sector and significant investment required for research and development purposes, the proposed NASDAQ listing couldn't have come at a better time.
Access to capital markets that are very much attuned to the tech and biotech industries is a distinct advantage, highlighted by the fact that many merger and acquisition transactions that have occurred among MyFiziq's peers in the last 12 months have been NASDAQ-listed entities.
MyFiziq has developed and patented a proprietary dimensioning technology that enables its users to check, track, and assess their dimensions using only a smartphone privately and accurately. It looks like this:
Consequently, it isn't just the group's operations that are tech-centric, the end user experience also relies on telecommunications technology to optimise outcomes.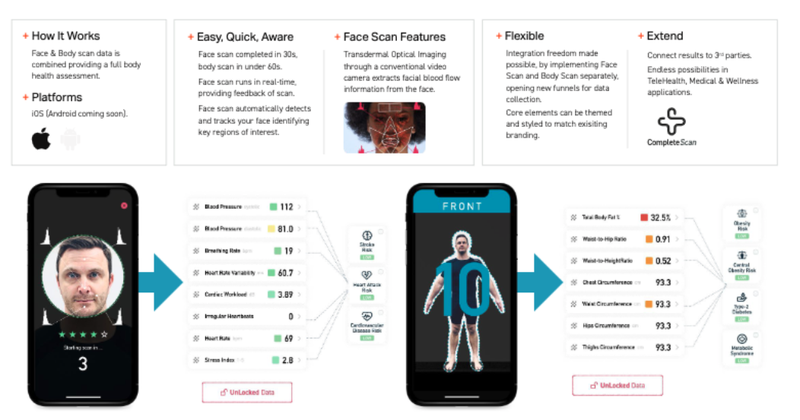 The following graphic shows just some of the public offerings Ladenburg Thalmann has been instrumental in just in the September quarter of this year.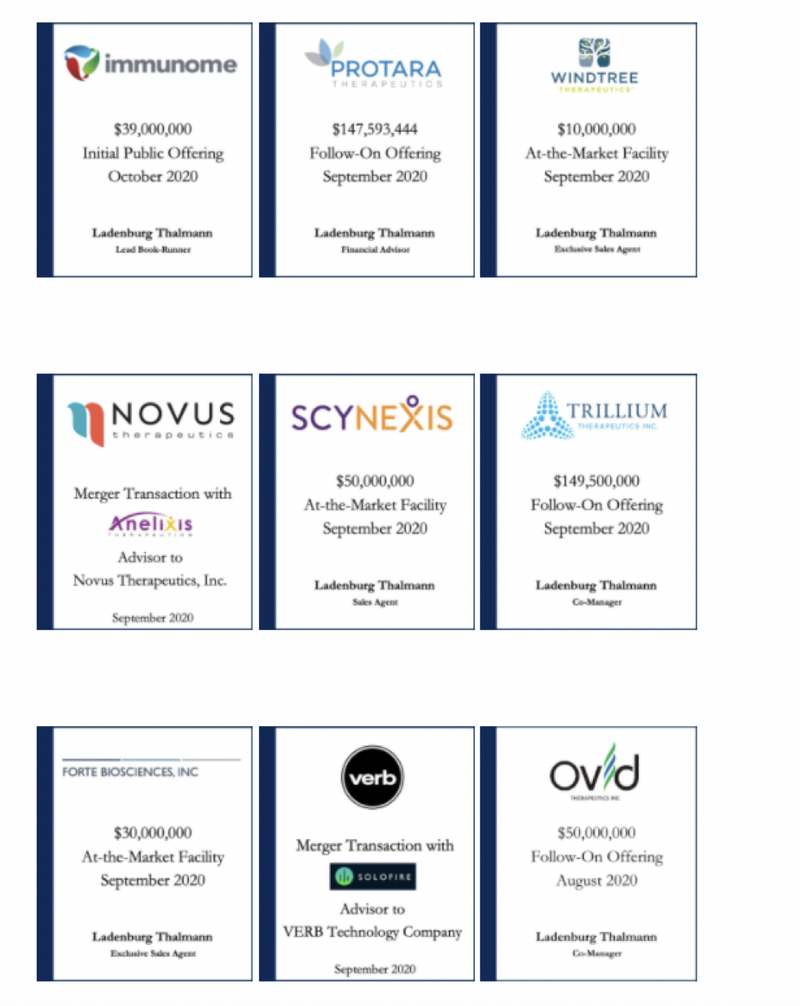 As indicated above, many of these companies fall under the tech and biotech banner, highlighting the banker's speciality.
MyFiziq's ability to attract such a high-profile investment banking partner is a strong endorsement of both the company's technology and management's ability to continue to successfully execute on its growth initiatives.
$5M placement to push app and listing forward
MYQ has received firm commitments to raise $5M from institutional and sophisticated investors and will issues shares at $1.20 each, together with a 1:1 free option with a strike price of $1.60 and 3-year expiry date.
The offer closed substantially oversubscribed, indicating a high level of demand.
Evolution Capital Advisors acted as lead manager to the placement, with settlement of the news shares expected to occur on Monday 19 October.
MYQ has stated it is unlikely the company will require any additional capital outside of any strategic investment opportunities or the proposed NASDAQ listing.
The new capital will assist the company in more rapid expansion of its team and will give the company greater ability to assist its partners in expediting their go to market timelines.
Forging ahead
When we last caught up with MYQ it had just signed a company making deal that guarantees it a minimum annual revenue of US$3,588,000 (AU$4.99M) per annum, from the date of commercial launch of its app.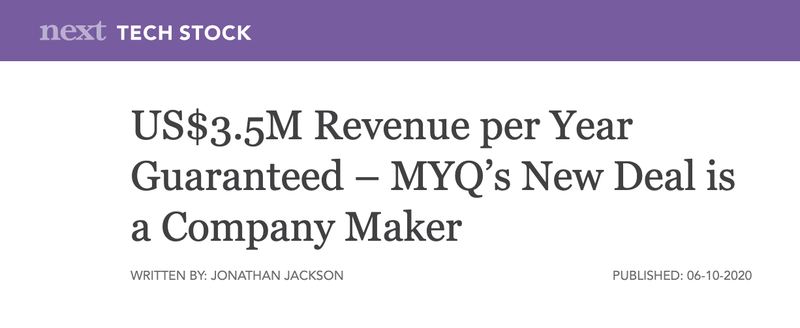 In the last two weeks, it has not achieved all that has been written about today, but also has also signed a binding term sheet with Jayex Healthcare Limited (ASX: JHL), a UK based health communication monitoring and management technology company, whose brand is synonymous with patient management systems for general practitioners (GPs) in the UK where the company has been operating for 40 years.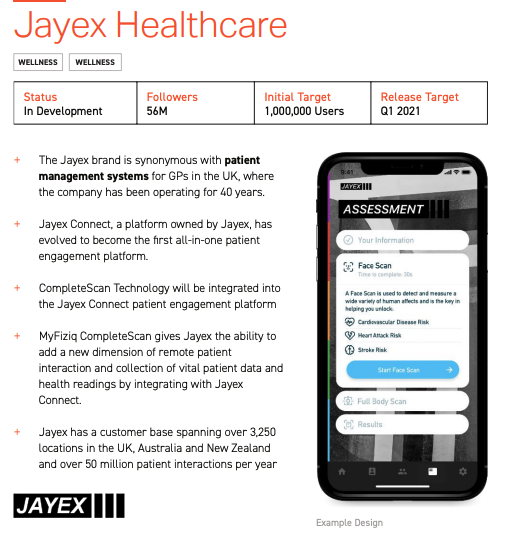 Jayex Connect, a platform owned by Jayex, has evolved to become the first all-in-one patient engagement platform, improving the patient experience and the efficiency and productivity of GP practices and hospitals.
Jayex's customer base spans 3,250 locations in the UK, Australia and New Zealand, with over 50 million patient interactions per year.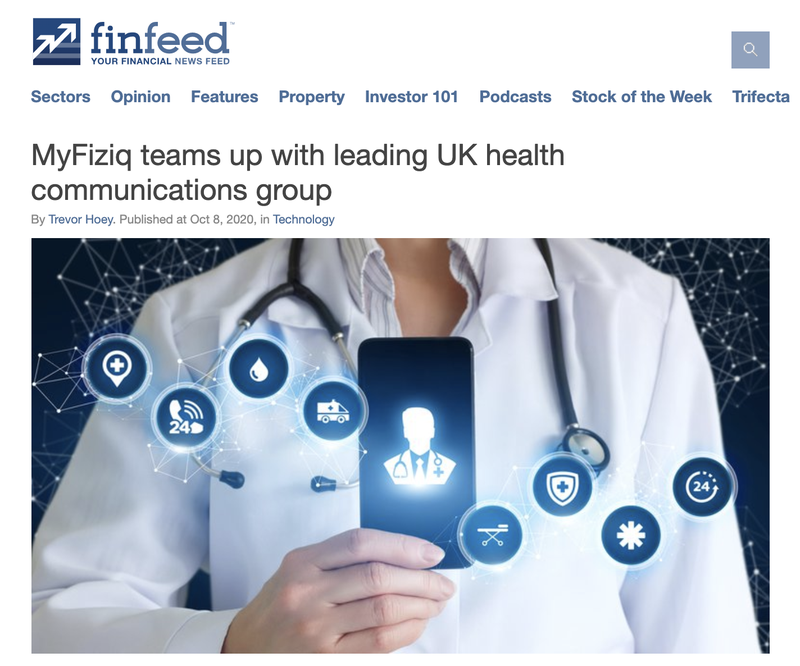 MYQ's momentum this year has been consistent enough to keep current investors interested, while attracting new investors to the cause.
At a current $150M market cap, ahead of a NASDAQ listing and following strong support for the recent capital raise, we continue to maintain a large long-term position in MYQ, and are looking for continued growth over the coming months.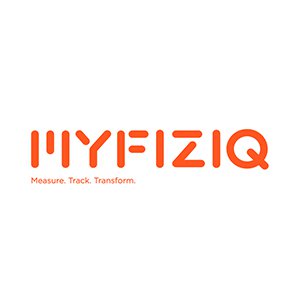 ---